Family Fun
We designed these fun North Carolina mountain adventures with your family in mind.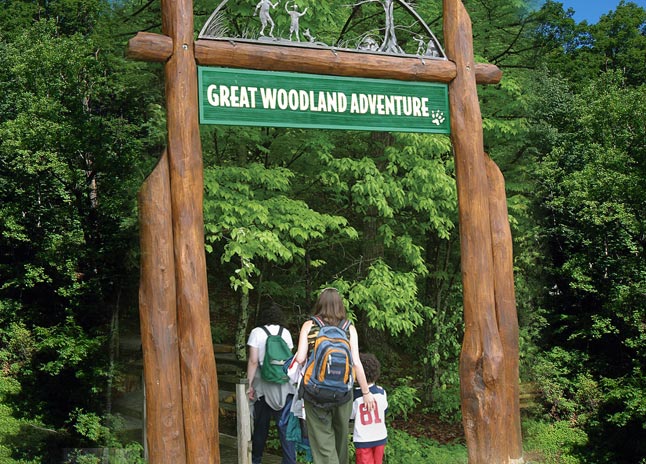 Gentle as a lamb, but intriguing enough to keep the kids' attention, these adventures offer something for each member of your family.
Great Woodland Adventure trail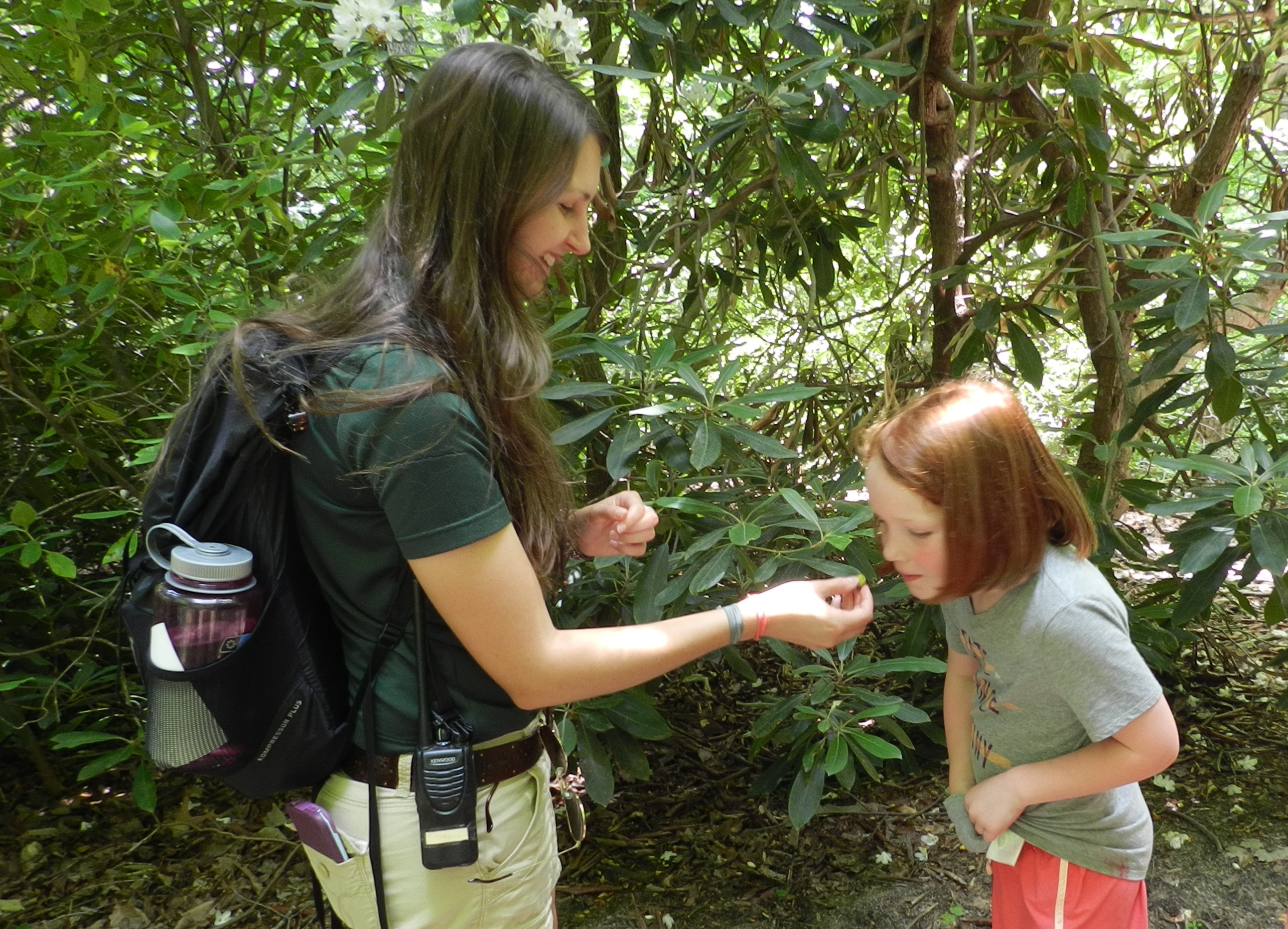 Designed for kids and kids-at-heart, the Great Woodland Adventure features 12 Discovery Stations with locally-made sculptures that entertain and educate guests on some of the animals that call Chimney Rock home. 
Animal Discovery Den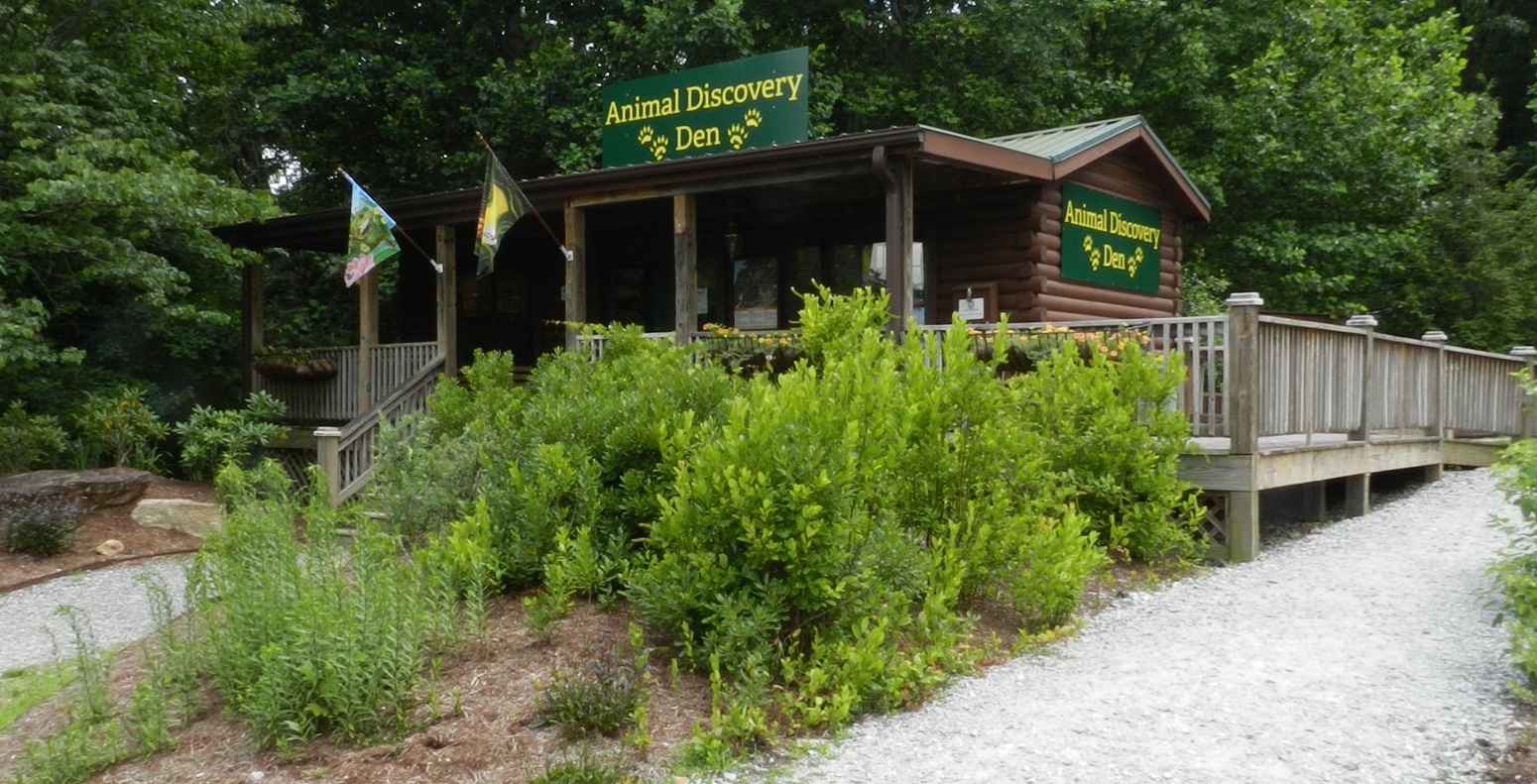 Where the Great Woodland Adventure Ends, the Animal Discovery Den Begins. Now that you've explored all the interactive fun the Great Woodland Adventure holds, pay a visit to the Animal Discovery Den. Animal educators welcome kids and kids-at-heart to the Park's Discovery Den that houses lots of Park animals, like reptiles and amphibians. There's plenty of information available to learn about them inside the Den. On the deck, stop and pick up the current TRACK Trails brochures that help kids learn more about the Park and the Blue Ridge Mountains. And finally, the enclosures out back are home to Greta the Groundhog and her pal Perry the Opossum. Be sure to stop by and say hello! 
Kids in Parks TRACK Trails: Get Unplugged. Get Outdoors. Get Cool Prizes.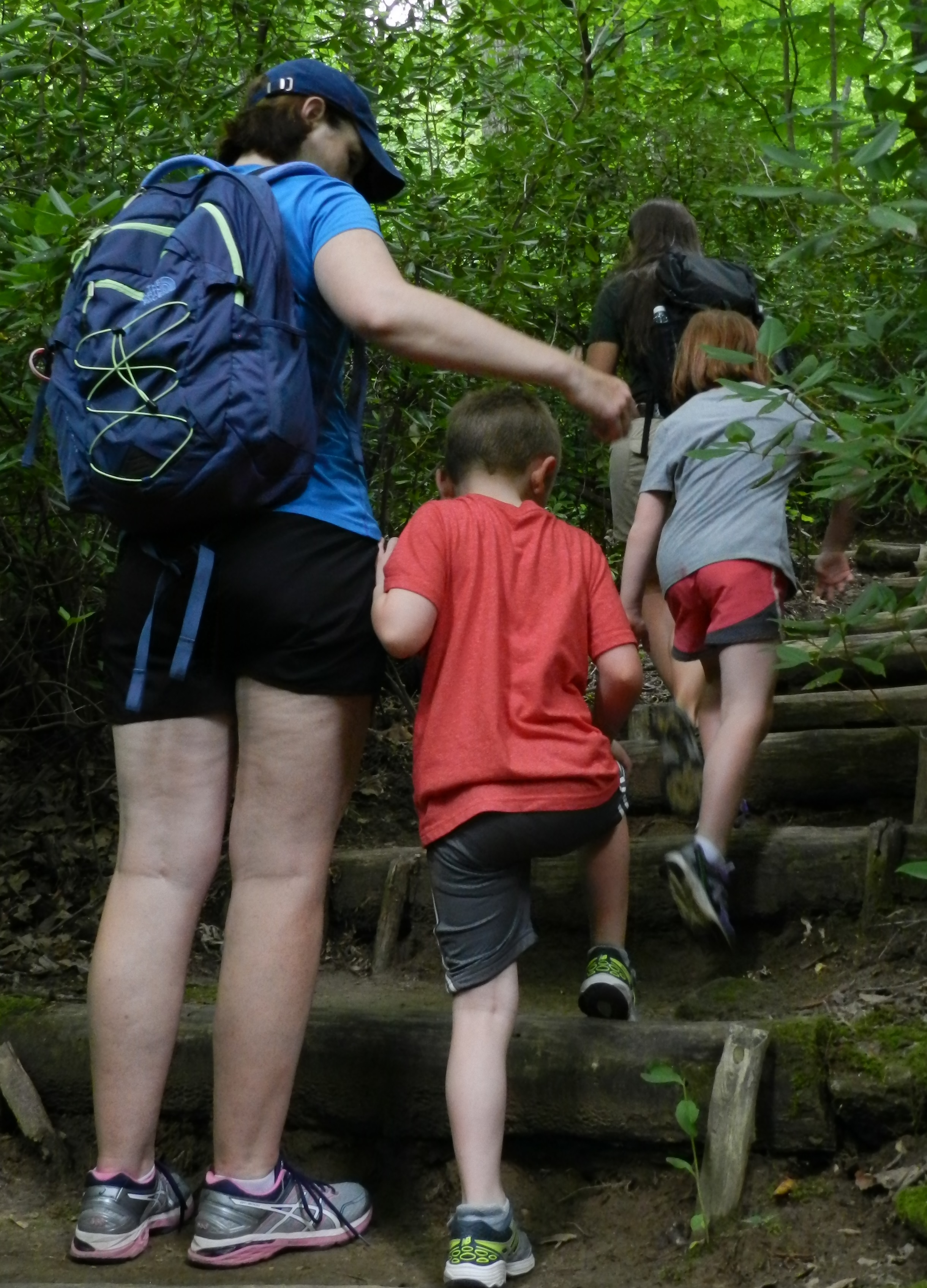 We've partnered with Kids in Parks to bring their TRACK (Trails, Ridges and Active Caring Kids) Trails programming to Chimney Rock at Chimney Rock State Park. TRACK Trail adventures are designed to help kids explore nature through the use of self-guided brochures.
The TRACK Trail adventures for Chimney Rock at Chimney Rock State Park were designed to be used on any trail in the Park. However, kids will probably most enjoy the Great Woodland Adventure trail, a 0.6-mile-long loop trail, with several interpretive exhibits with which kids can interact along the way. To start your own brochure-led adventures, visit the trailhead kiosk located on the side of The Animal Discovery Den, near the climbing tower and shuttle parking area.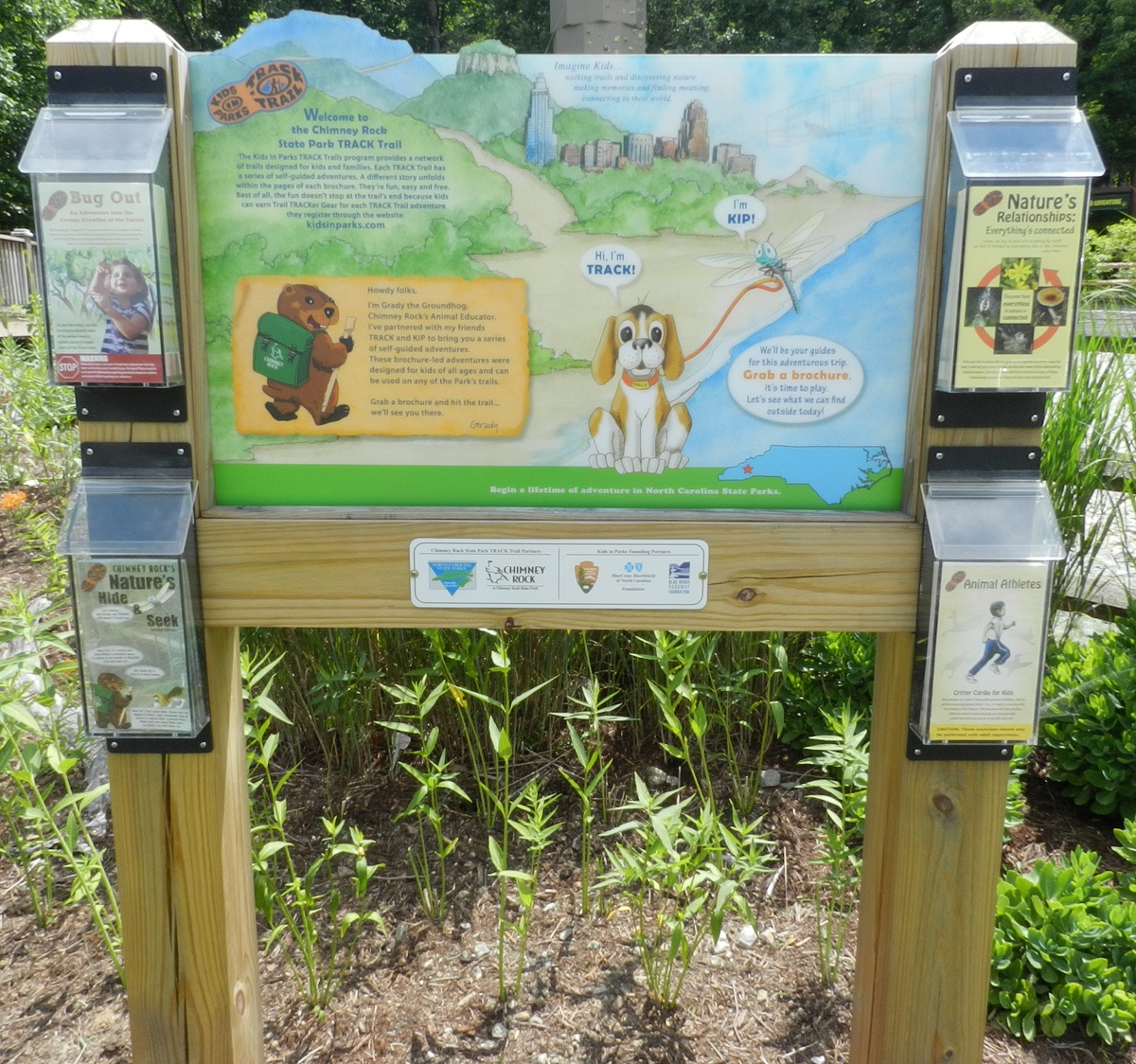 After kids complete a TRACK Trail adventure, they can log onto the program's website and register to earn fun prizes.
The TRACK Trail program is part of the larger Kids in Parks Initiative sponsored by the Blue Ridge Parkway Foundation, the Blue Ridge Parkway and the Blue Cross Blue Shield of North Carolina Foundation. Working together with partners throughout the community, our mission is to increase physical activity of children and their families, to improve nutritional choices and to get kids outdoors and along the Blue Ridge Parkway.
View our trail map