Our Team
Meet the Rockers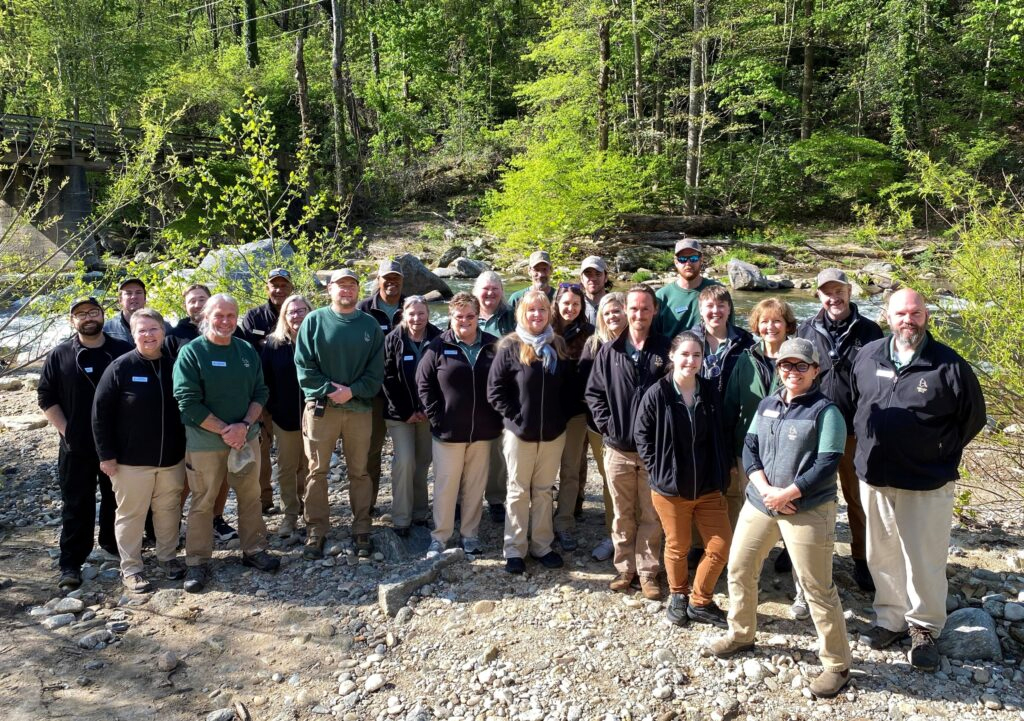 The Park wouldn't be what it is today without the hard work, diligence, and creativity of our incredible team. Meet some of the folks you'll see during your visit and get to know our staff family!
Our Team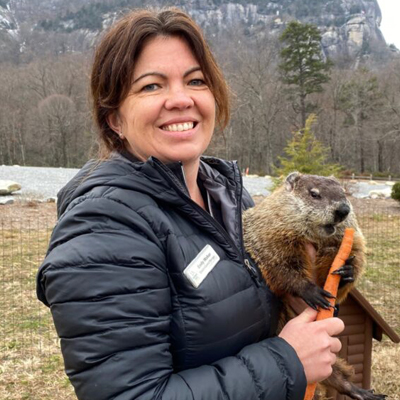 Emily Walker
Director/General Manager
A career as a naturalist, educator, and a lifetime of loving the outdoors brought Emily, an Atlanta native, to Chimney Rock in 2005. Emily enjoys spending time hiking with her family and wrangling a menagerie of animals. Her favorite spot in the Park is Peregrine's Point on the Skyline Trail where she can sometimes spot falcons riding the updrafts.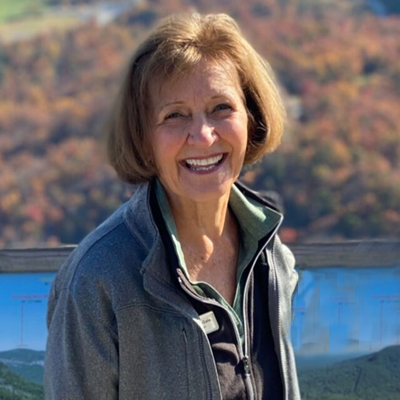 Mary Jaeger-Gale
Chairman of the Board
Mary came to the Park in 1981 and never left! Mary loves to travel, meet new people, and experience and learn new things. Being outside, golfing, hiking and cycling with her husband and friends, and gardening are some of her other post-work hobbies. Her favorite spot in the Park is Pulpit Rock thanks to the view of the Gorge and the Lake.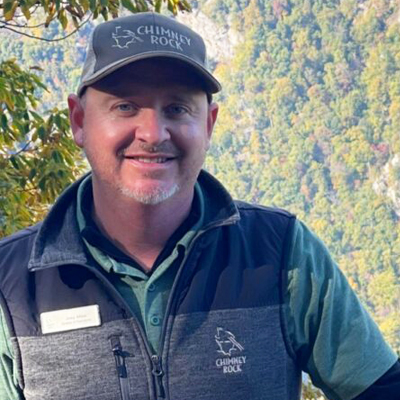 Joey Allen
Director of Operations
Joey joined our team in 2007. Since becoming the Director of Ops in 2015, he keeps the Park running for guests and staff alike. In his spare time he likes hiking and spending time with his wife and two daughters. His favorite spot in the Park is the top of Hickory Nut Falls.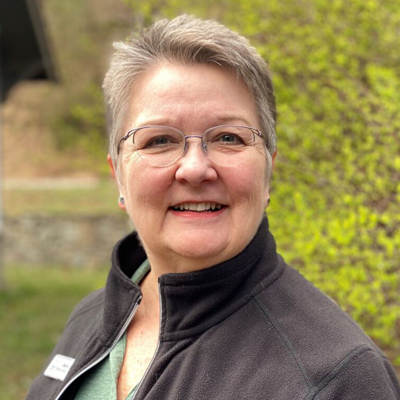 Darla Bartlett
Director of Human Resources and Safety
As a team member at Chimney Rock since 2009, Darla gets to combine her passion for people-focused cultures with the mountains she loves. On weekends you can find her at local restaurants, farm stands, and craft shops exploring her hobbies. Although it's not a traditional favorite, Darla loves the views and chats with guests along the Outcroppings Trail.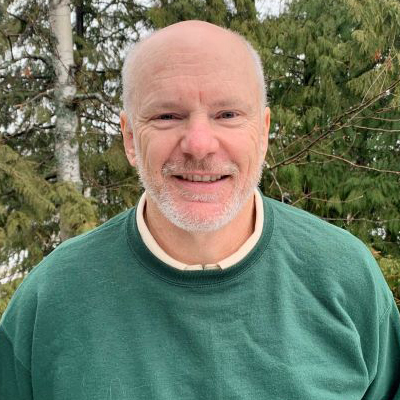 Will Crook
Controller
Will took on the Park as a client back in 2005 when it was owned by the Morse family and came on board full time two years later. In his spare time, Will likes flying the small airplane he built himself around the country and enjoying adventures at sea with his wife and their Australian Shepherd, Sadie. His favorite spot in the Park is looking down at the Gorge from Exclamation Point.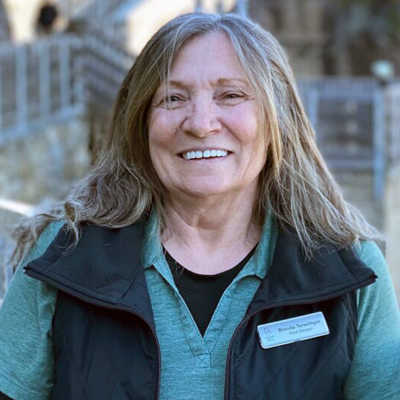 Brenda Terwilliger
Retail Manager
Brenda started working at the Park in 2021 after she retired from her corporate career. Her free time is spent enjoying her fur babies and chickens, kayaking, and fishing. Though it's hard to narrow it down to just one favorite spot in the Park, her best memories are of playing and hiking on the Great Woodland Adventure with her grandkids.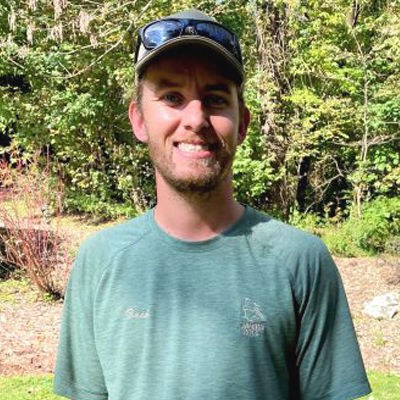 Zach Warner
Maintenance Manager
Zach started working in the Park as a trail guide back in 2013, where he found the opportunity to work outside and hike all day were pretty great job perks. Zach likes hanging out with his family and friends, often golfing or hiking. His favorite spot in the Park is Exclamation Point!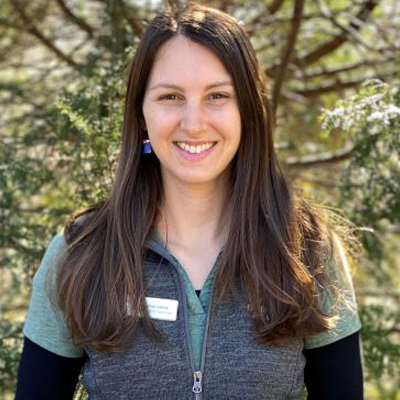 Margeau Lance
Trails/Naturalist Manager
Margeau began visiting the Park when her dad worked here in the early 2000s and grew up seeing the area transition into the state park it is today. She has always had a love of wildlife and the outdoors, and now she gets to educate others about the environment and work with the Park's animal ambassadors every day. Outside of work, Margeau has a passion for traveling, especially anywhere tropical. Her favorite spot in the park is Exclamation Point.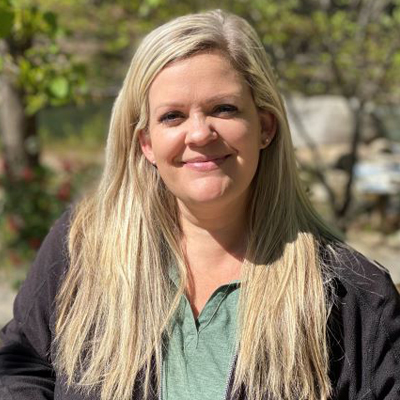 Talia Davis
Group Sales and Events Manager
A 5th generation native to the area growing up 10 miles down the road, Talia started working at the Old Rock Cafe in 2002 and ended up meeting her husband over a basket of chicken tenders. Today, she works in the Park and loves being surrounded by mountain and lake views that transform each season. She loves spending time with family and working on her photography. Her favorite spot in the Park is Pulpit Rock in the early spring or fall.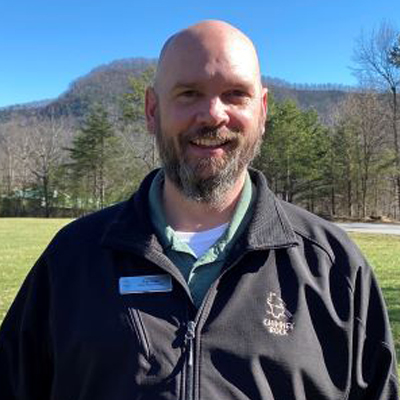 Roy Haas
Ticket Plaza Manager
After graduating from The Ohio State University, Roy got a job doing photography on cruise ships. Ten years and sixty three countries later he decided to hang up his sea legs. A background in attractions and a love of the outdoors has made Chimney Rock the perfect fit for him since he returned to the area. His favorite thing about working in the Park is spending time with his coworkers.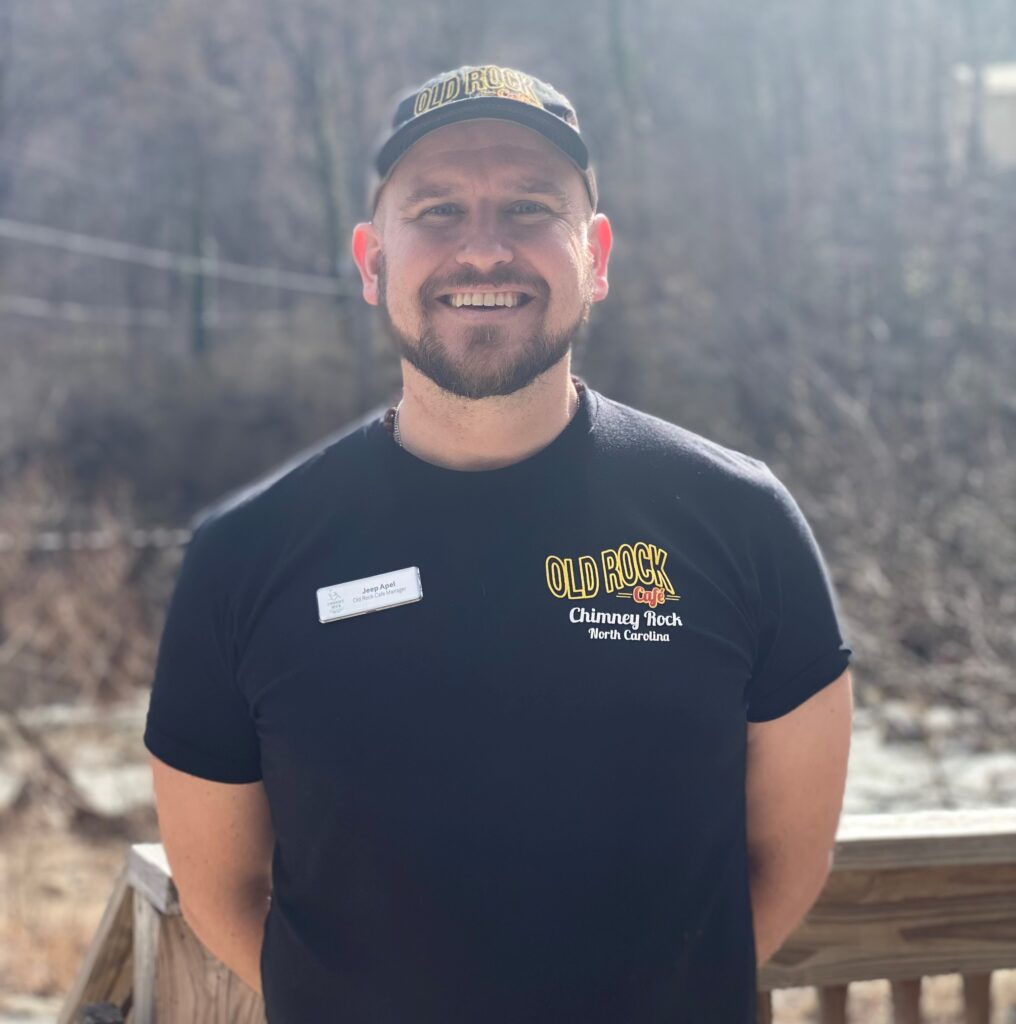 Jeep Apel
Old Rock Café Manager
Jeep has spent his career working in various facets of the food and beverage industry. Managing kitchens, dining rooms, wine bars, and catering events prepared him to join the Old Rock Café in 2022. He enjoys gardening, playing guitar, and spending time with his wife and two daughters. His favorite spot in the park is at the foot of the Hickory Nut Falls.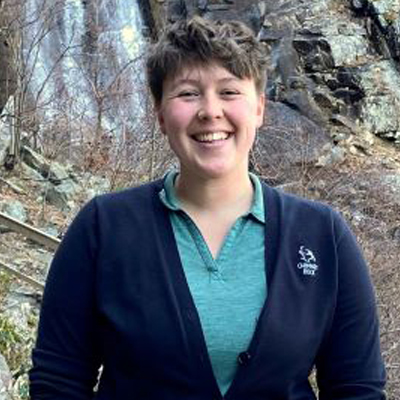 Olivia Slagle
Communications and Promotions Specialist
With only a year under her belt, Olivia is the "rookie" on the team. After growing up taking field trips to Chimney Rock with her elementary school classmates, it was a dream come true to be able to come "play outside" for a living. Outside of work, Olivia enjoys reading and exploring new places with her fiance and friends. Her favorite spot in the Park is Exclamation Point.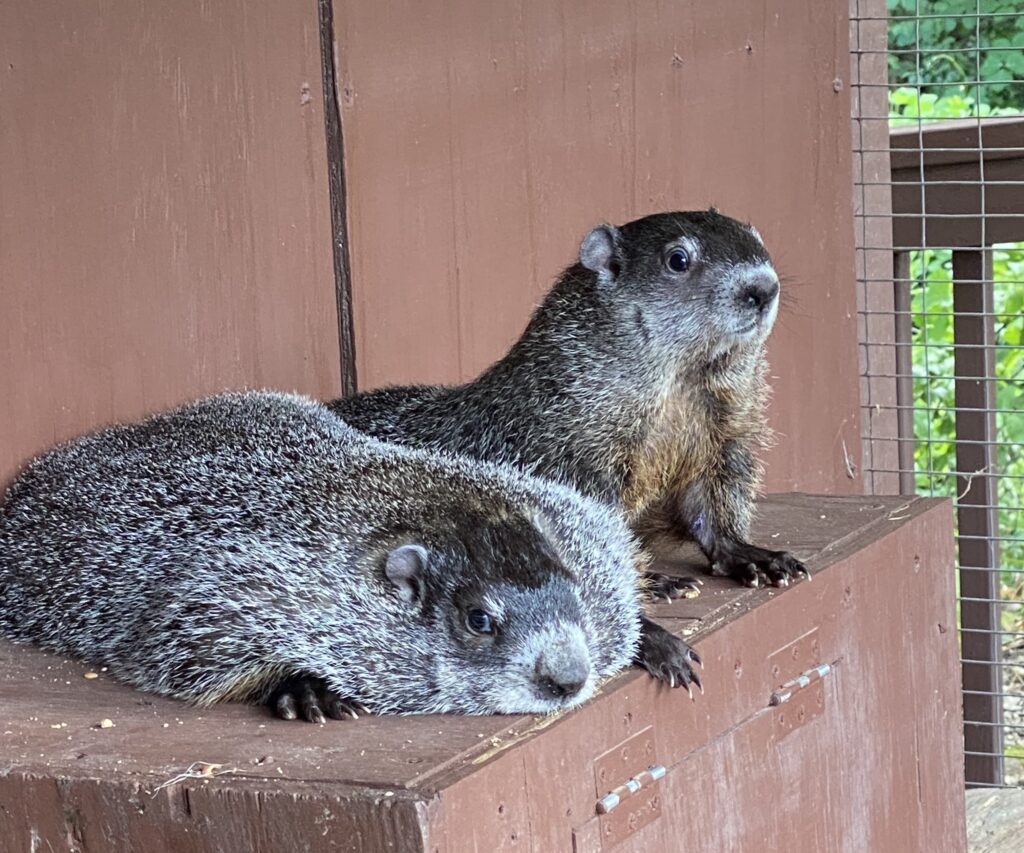 Potato and Yam: Groundhogs
Come visit us in our exhibit behind the den. We're the newest (and most mischevious) members of the Chimney Rock Ambassador squad: Tater and Yammy. We are one of the most common mammals you may encounter in the Park, so keep an eye out for our wild cousins. We like to spend our time climbing, napping, and snacking on our favorite foods like carrots and greens. You may spot our wild friends by roadways standing up to eat. This helps us keep an eye out for predators. Did you know we're related to squirrels? In fact, we're the largest ground squirrel around!