Elevator
Your ride to amazing views of Lake Lure and the Hickory Nut Gorge.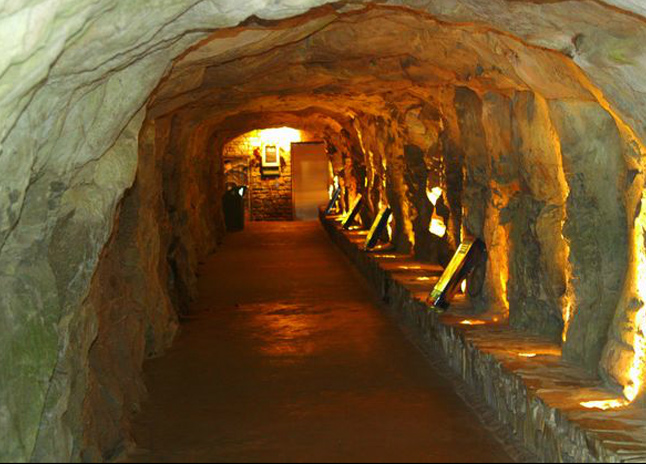 Chimney Rock State Park is one of the few places in the world with an elevator inside a mountain! Our elevator has been around for quite some time; in late 1947, men began to blast a 198-foot tunnel out of a solid granite cliff which led to the 258-foot elevator shaft. It took eight tons of dynamite and 18 months to complete this massive piece of construction. The elevator was opened to the public in May 1949, the same year the entrance parking lot, three-mile drive to the top parking lot and upper parking lot were paved. Next, the Sky Lounge, a gift shop and snack bar, was built on top of the mountain.
The elevator has always been an important feature of Chimney Rock; it has allowed folks of all ages and abilities to access the top of the Rock. In recent years, the elevator has experienced power issues that have often rendered it inoperable to the public. Shortly after NC State Parks purchased Chimney Rock in 2007, they began to update and/or modernize the Park's infrastructure, including much of the access provided in the Park. Modernization of the elevator, which had last been updated in the mid 80s, began in 2011.
After several starts and stops, power to the top of the mountain has been upgraded and new Otis elevator equipment has been installed. We are excited to share that the elevator is back in operation. Guests can once again reach the top of the mountain in about 32 seconds!
View our trail map