Elevator
 Our elevator is currently under construction. Enjoy reading about its rich history below. We look forward to it reopening in later 2018.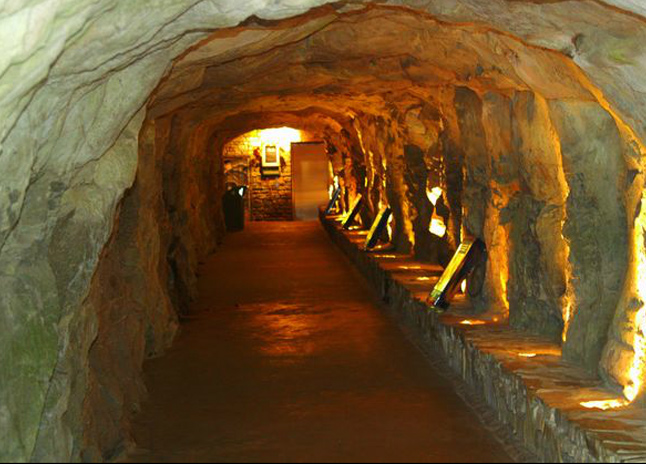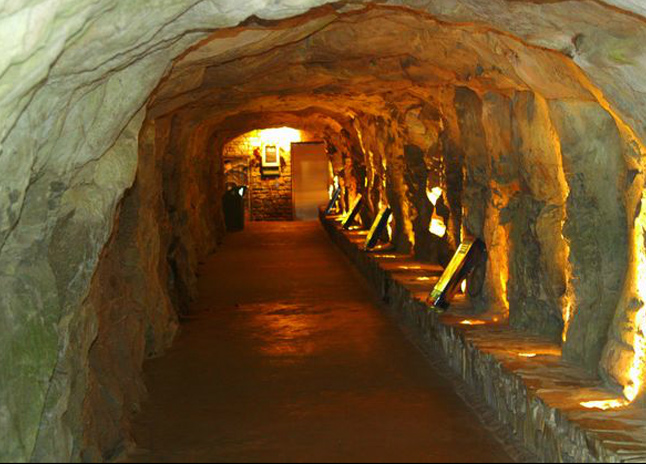 Chimney Rock State Park is one of the few places in the world with an elevator inside a mountain! Our elevator has been around for quite some time; in late 1947, men began to blast a 198-foot tunnel out of a solid granite cliff which led to the 258-foot elevator shaft. It took eight tons of dynamite and 18 months to complete this massive piece of construction. The elevator was opened to the public in May 1949, the same year the entrance parking lot, three-mile drive to the top parking lot and upper parking lot were paved. Next, the Sky Lounge, a gift shop and snack bar, was built on top of the mountain.
The elevator has always been an important feature of Chimney Rock; it has allowed folks of all ages and abilities to access the top of the Rock. In recent years, the elevator has experienced power issues that have often rendered it inoperable to the public. Shortly after NC State Parks purchased Chimney Rock in 2007, they began to update and/or modernize the Park's infrastructure, including much of the access provided in the Park. Modernization of the elevator, which had last been updated in the mid 80s, began in 2011. The new elevator reopened to the public in June 2012. However, continued power issues played havoc with providing consistent dependable service, so much so that the decision was made to close the elevator in August 2015 until a permanent solution could be found. The State and Chimney Rock Management's (operators of Chimney Rock) primary concern is the safety and well-being of our guests. The State is currently working diligently with Duke Power, engineers and technicians to get this problem resolved.
We are all looking forward to being able to announce that our guests can conveniently access the top of Chimney Rock via the elevator. Please continue to check our website for updates.