Homeschool
Our living classroom offers an education for homeschoolers, too.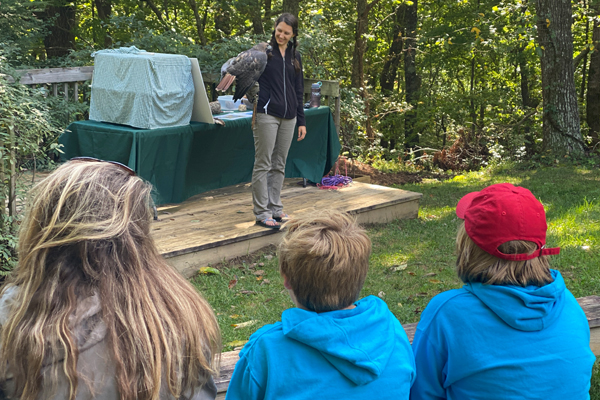 Looking for an educational program for your homeschool family or organization? Chimney Rock is just the place. We offer spring and fall homeschool events as well as year-round field trips designed just for your group. Your students will experience a day of interactive learning they won't soon forget.
Upcoming Programs
2022 Winter Homeschool Day
February 16, 2022
2022 Spring Homeschool Day
April 27, 2022
2022 Fall Homeschool Day
September 21, 2022
Year-Round Programs
Learn about our customized programs for your homeschoolers or association and book your progam today.
Contact Us
For more information on bringing your homeschool group, email programs@chimneyrockpark.com or call 828-625-9611, ext. 1814.
View our trail map