Earth Day
Celebrate 2020 Earth Day All Month!
Chimney Rock at Chimney Rock State Park celebrates Earth Day the whole month of April for schools like yours! Join our team to discover what makes this special day of recognition so important. Reserve your date to make sure your students don't miss out on an unforgettable experience.
Who: Elementary and Middle School Classes
Morning Programs
Students will rotate through all four programs.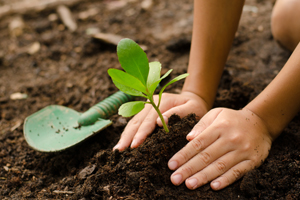 The Need for Trees
We all know trees are important, but do we really understand the roles they play in everyday life? Our team will lead your class through an introduction to the life cycle of a tree, basic tree ID and impressive facts. At the end of the program, each student will have the opportunity to get their hands dirty and plant a small tree to take home.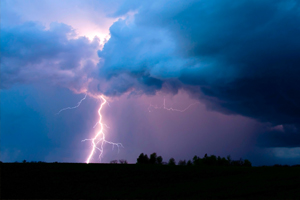 Weather or Not
Have you ever watched a storm cloud build and wonder what was happening up in the sky? Become a meteorologist for the day and gain a better understanding of our ever-changing weather. We predict that this interactive program will have budding scientists learning up a storm!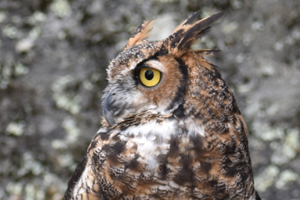 Toxins, Teeth, Tails and Talons
All native animals have characteristics that help them survive in the wild. Students will be amazed at some of the incredible adaptations of both predators and prey that occur right outside our back doors.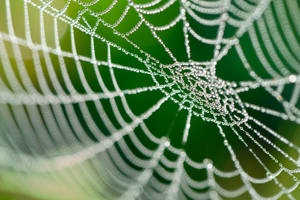 Web of Life
In nature, everything is connected, from the smallest insect to the largest tree. In this program, students will learn how energy cycles and transfers through the ecosystem. To further reinforce nature's interconnectedness, students will play an interactive game.
Afternoon Options
The best way to experience Chimney Rock is through a guided hike. We have trails appropriate for all ages. Just ask for details when you call to register.
Nuts & Bolts
When: Programs are offered on weekdays throughout the month of April. If you're unable to make it during the month, let us know and we'll find a date that can work for you. Typically, programs begin at 9:30am and conclude by noon for lunch. Guided hikes typically take place after lunch depending on your time constraints. These times can vary based on individual school schedules and group size.

Costs: $9 per student includes admission for the day plus all programs and materials. One adult chaperone per 10 students is admitted at no cost. Additional adults are $14 each.
Email our Education Team or call 828-625-9611 ext. 1814 to reserve your date.