Join Our Team
Want to work in a spectacular setting with a great group of folks?
Let's talk!
Who are we?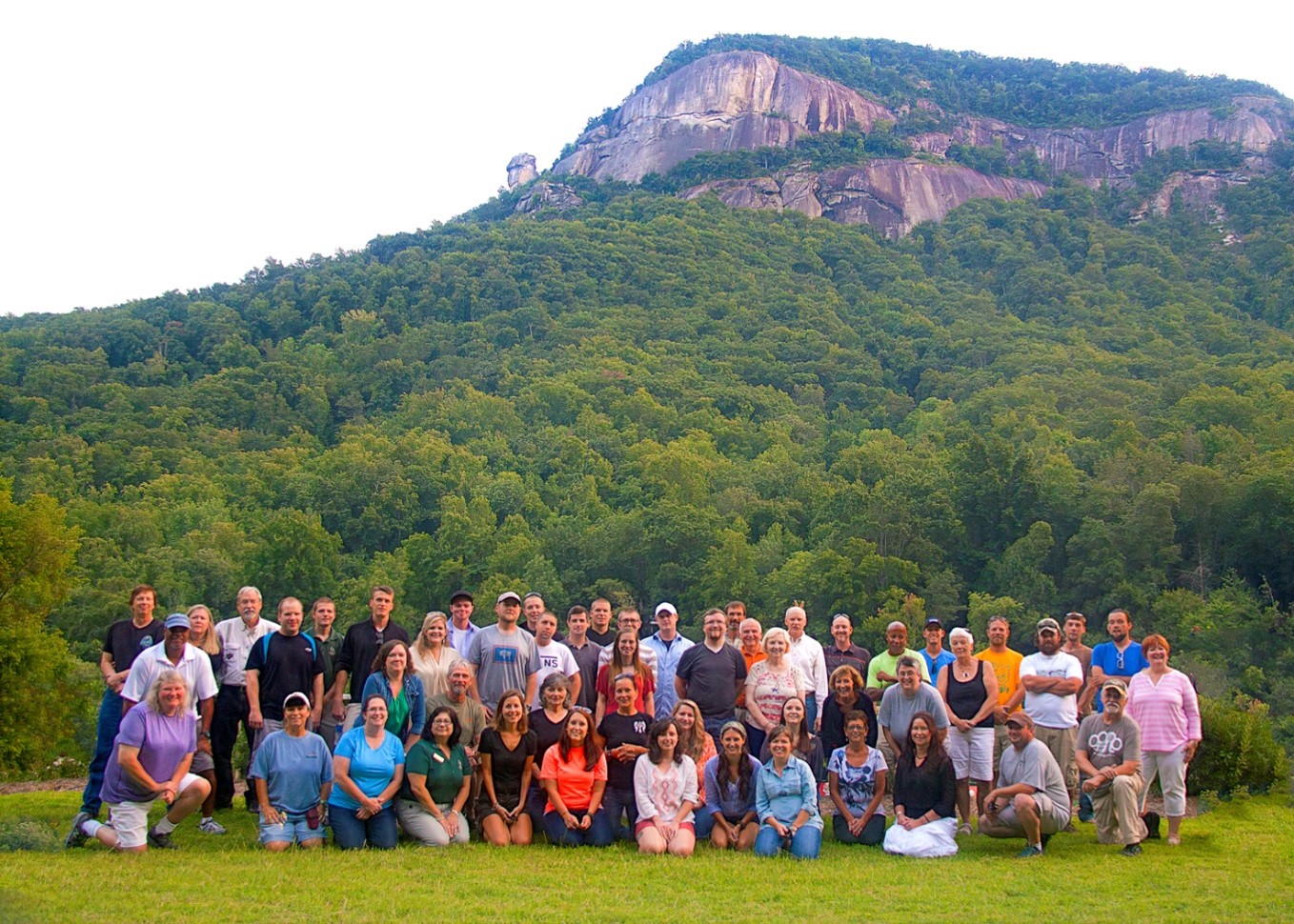 We're a team of hardworking folks who have a passion for the great outdoors and don't mind having some fun along the way. We happen to think we work in one of the most beautiful places in the world, and we're excited about sharing it with our guests. We don't limit ourselves to our job descriptions: it's not unusual to see our General Manager cleaning or one of our retail associates going out of their way to find someone's lost camera. We love coming to work every day, and it shows.
Who are you?
Do you enjoy meeting folks from all over the world? Do you embrace change? Are you a solution-seeker? Do you work well on a team? Are you enthusiastic about pitching in wherever you're needed? Do you like being treated with respect and rewarded for hard work? (If you answered "no" to that one, we're a little worried about you!)
If you identify with our vision and would like to be a part of the Chimney Rock family, we'd love to hear from you. Download and fill out the application here to start the conversation. Once you have finished, email your application to darlab@chimneyrockpark.com.
We're hosting a job fair! Join us on Wednesday, Feb. 20, from 3-7pm at the Old Rock Cafe, located at 431 Main St., Chimney Rock, NC. 
2019 Job Fair Job Descriptions
Open Positions
Ticket Plaza Manager
Job Responsibilities
Direct, supervise and coordinate all ticket plaza personnel and activities
Follows open/close procedures per "Opening/Closing Procedures – Ticket Plaza"
Makes each guest feel helped, respected, and valued
Ensures accuracy in admission records by entering quantity and type of ticket, recording method of payment and amount received and by recording zip code data
Processes all ticketing transactions
Maintains inventory of supplies
Attends and participates in team and department meetings
Assists other departments, as needed
Schedule Ticket Plaza associates according to the seasonal nature of our business and upcoming events/functions
Keep group contract book updated and shared with teammates
Prepares financial and marketing reports
Requirements/Skills/Abilities
College degree preferably in business
Strong leadership skills and ability to coach, motivate and develop others
Strong planning, organizational and time management skills
Working knowledge of Microsoft Office applications including Word, Excel and Outlook email
Ability to learn existing or new ticketing program
Good reading, writing and communication skills
Ability to effectively answer questions and present information in one-on-one situations, to associates, individual guests and small groups
Ability to use calculator, compute percent and record sales in the event of computer failure
Ability to stand for up to an 8-hour shift
Ability to work in confined space
Willingness to comply with current uniform policy and dress code
Bi-lingual a plus
Public Relations Manager
Job Responsibilities
Establish public relations strategies to meet organizational objectives. Develop and execute the company's overall public relations plan and budget, both annually and long-range.
Work with general manager, marketing team and advertising agency in the development of research studies, as needed, to create marketing plans and programs for the Park
Create and implement the public relations plan to
Promote the Park and its activities to all forms of media (editors, print reporters, broadcast journalists, freelance writers, filmmakers, photographers, authors and publishers of travel-oriented books, bloggers and online travel writers, etc.) to generate editorial coverage.
Develop and write media materials for local, regional, national and international press including news releases, story idea sheets, background papers, fact sheets, media advisories, articles, online posts (on Facebook, Twitter, TripAdvisor, Yelp!), etc.
Represent the Park on media tours including scheduling of appointments, coordinating with community partners, developing press trip materials, building trip itinerary, executing the media trip, and following up with journalists during and after the trip
Acts as spokesperson for Park, when applicable
Assist in the development of trade-oriented media relations aimed at the convention, motor-coach and educational markets.
Represent the Park at the local, state & regional level, as needed
Attend specific community meetings on behalf of CRM, as needed
Work with travel organizations to further the involvement of Chimney Rock in the regional tourism mix though specific promotions and other publicity opportunities
Maintain relationships for the Park through active membership in appropriate travel and other organizations
Make presentations to community and civic groups to increase awareness of the Park
Requirements/Skills/Abilities
Minimum level of education B/A or B/S degree
Area of concentration – Journalism, Communications, Marketing, or related field
Excellent writing, editing, presentation and communications skills as well as critical thinking
Experience and success in social media marketing
Understanding of Facebook, Twitter, YouTube, Snapchat and Instagram. Experience with paid social ads, a plus.
Team player
Ability to work weekends and evenings and attend out-of-town overnight meetings, as necessary
Working knowledge of Microsoft office, Internet, email functions and social media
Strong organizational skills, multi-tasking
Has proven track record of developing valuable media contacts
Creativity
Working knowledge of needs of the media including print, broadcast, and social media
Maintenance Associate
Job Responsibilities
Overall maintenance of the Park, its vehicles, and all facilities
Experience repairing electrical/lighting, plumbing repairs, remodeling projects, framing work, dry wall and grading gravel
General Park (routine) maintenance
Vehicle maintenance including Park trucks, tractor, shuttle buses, dump truck, catering van
Operate Park equipment and tools including:Lawn equipment, heavy machinery and power tools
May serve as bus driver if active CDL
Setup for group functions or special events
Assist guest services with parking , setup/take down for group functions and events.
Requirements/Skills/Abilities
Basic mechanical, electrical, carpentry and equipment knowledge
Auto mechanic knowledge
Physical strength sufficient to move relatively heavy objects and to work at heavy manual tasks for a considerable amount of time
Ability to hike our trail system carrying tools and other materials for projects
Ability to work independently and as a member of a team
Motivated self-starter
Willingness to get CPR certified
Valid NC drivers licensed (verified through insurance) CDL if bus driver
Willingness to get a CDL with "P" endorsement
Strong customer service skills and the ability to verbally communicate safety issues and park information to guests
Team player
Strong interpersonal skills in one on one and large group formats