Summer Group Adventures
A mountain of possibilities under the sun.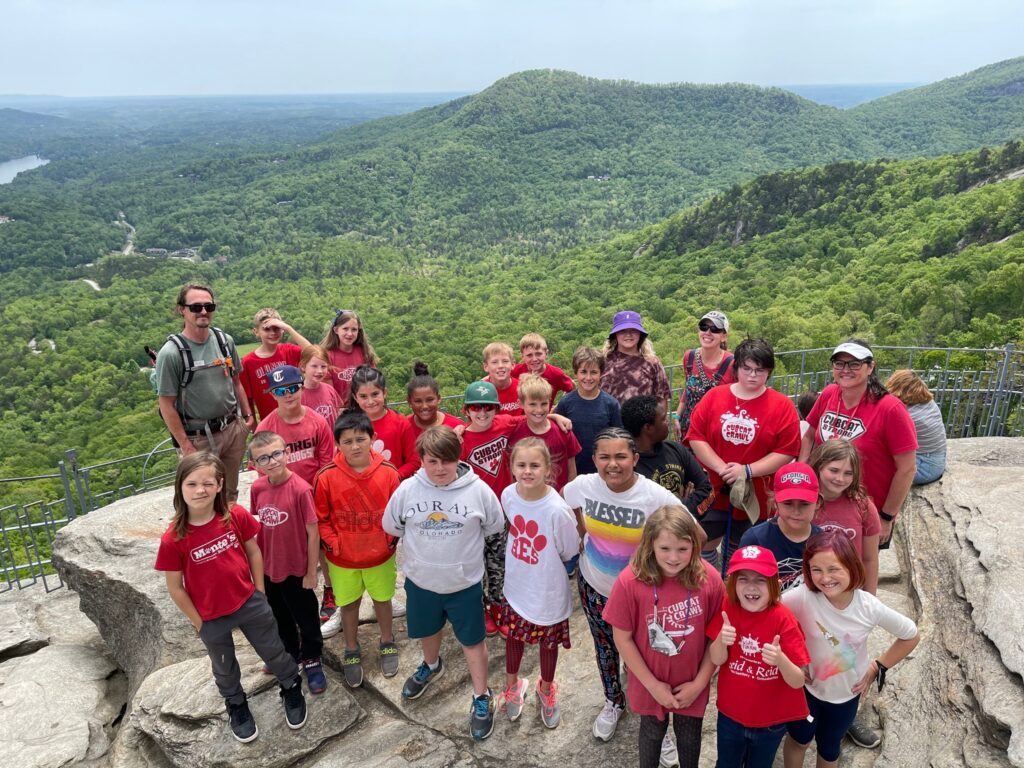 Bring your campers and hit the trails to discover the many wonders of our mountains during our naturalist-led programs, guided hikes or both. Whether it's climbing the steps to take in the view from the top of Chimney Rock, getting up-close with one of our animal educators during a program or taking a 26-story elevator ride through a mountain, Chimney Rock at Chimney Rock State Park offers something for campers of all ages. Let our team put together a special day for your summer camp.
Guided Hike Experiences
The Great Woodland Adventure
This hike is sure to engage even the youngest of campers. This .6-mile loop trail has discovery stations with wonderful woodland sculptures that both kids and kids-at-heart love. Don't worry if we don't encounter many animals along the way, you'll end at our Animal Discovery Den where you can meet our live animal educators in their homes.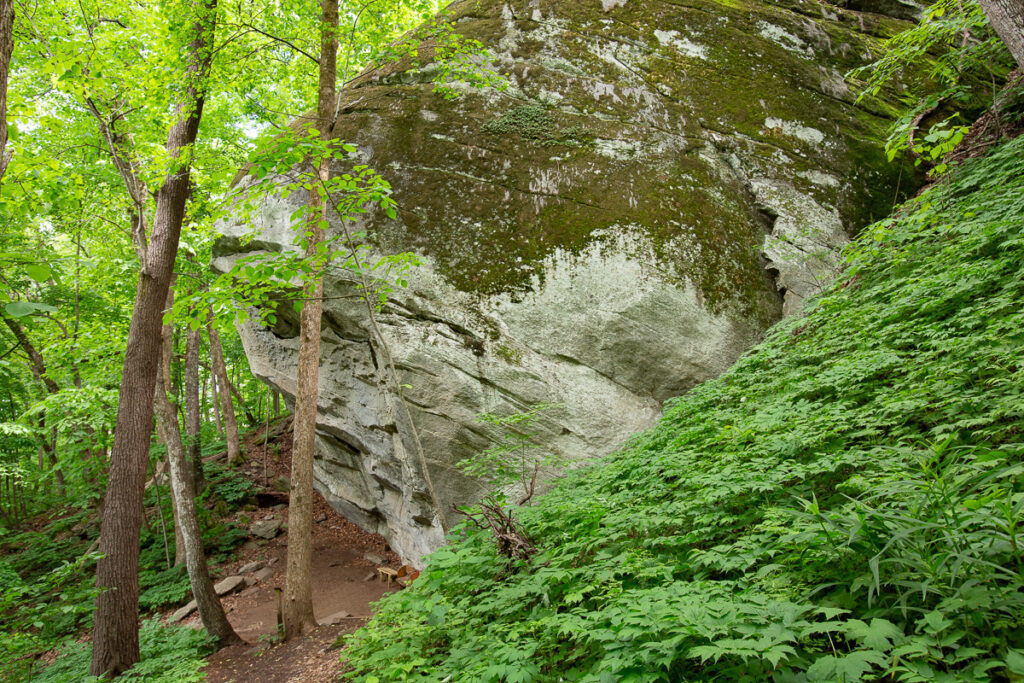 Four Seasons Trek
This trail is perfect for older campers who want to be immersed in the woods. Hiking up in a dense forest understory with a towering canopy, this journey is shady all summer long. Campers will notice some of the magic nature brings to our world. Want more? The Four Seasons trail meets with the Hickory Nut Falls trail to add to your adventure.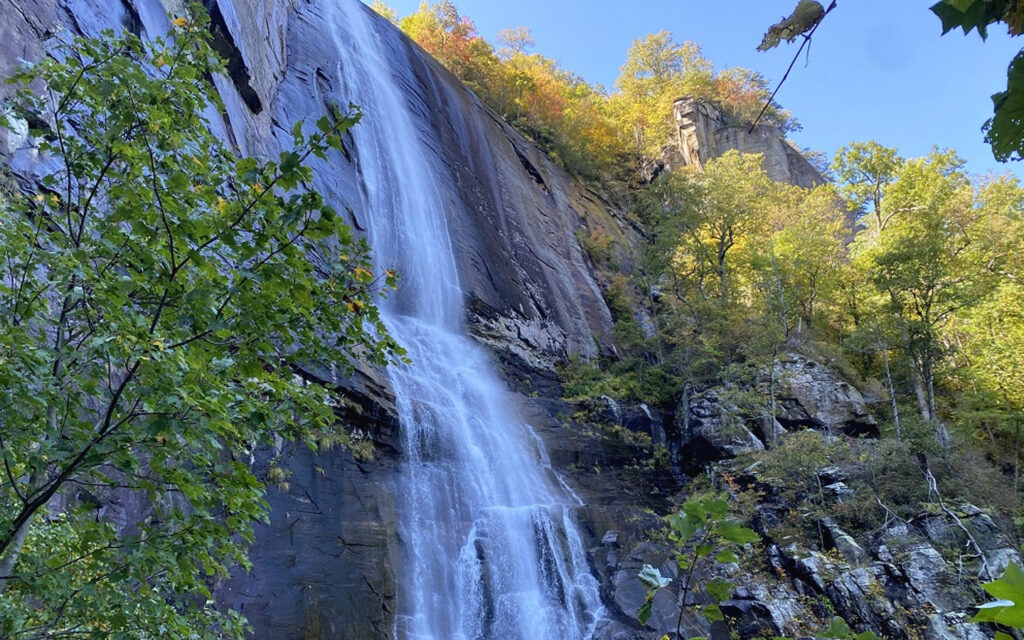 Hickory Nut Falls Frolic
There's no question why this beautiful trail is the Park's most popular throughout the year. During the journey, your guide will point out plants, trees and rock features that make Chimney Rock so unique. Of course, the hike itself is worth it, but there's nothing like arriving at the base of one of the highest waterfalls east of the Mississippi to complete the experience.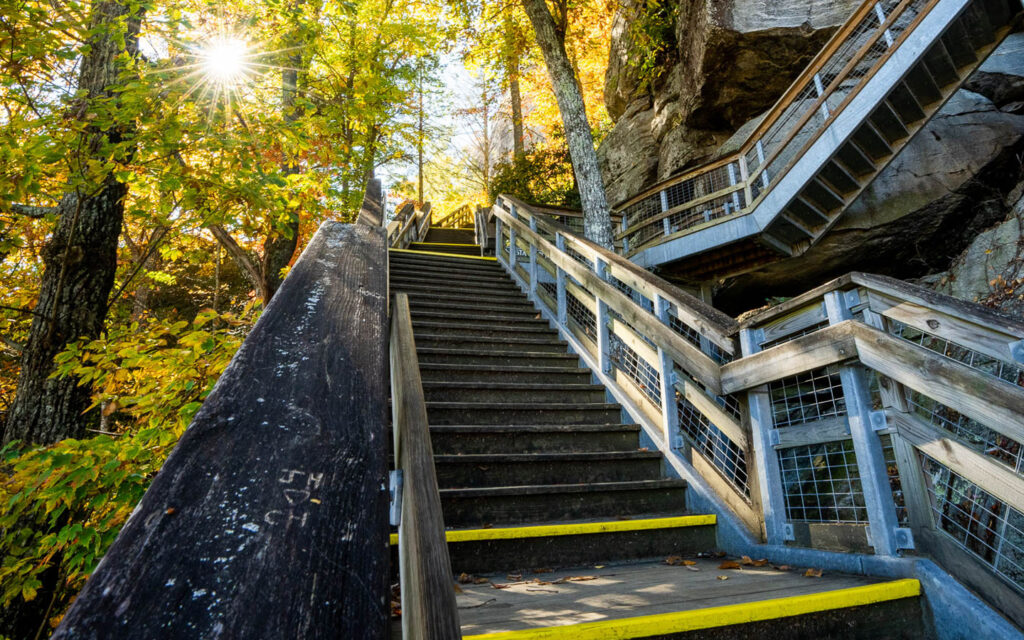 Outcroppings Climb
Chimney Rock is famous for our elevated stairs and breathtaking views. The best place to experience this is on the Outcroppings Trail. Join your guide to climb almost 500 stairs until you reach the Chimney. Don't worry about getting out of breath, there are many places we stop along the way to look and learn more about this incredible mountain.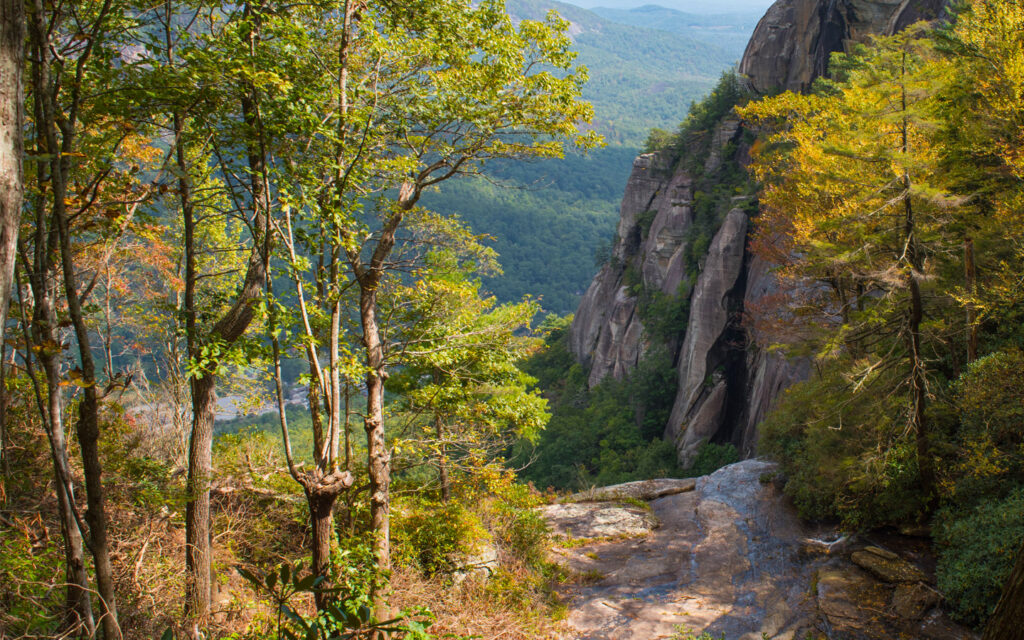 Skyline Excursion
Are you ready for an adventure? Explore the Park's ridgetop forest on the Skyline Trail. This guided hike will lead you to the upper vistas of the Park and eventually across the headwaters of Hickory Nut Falls. This 2.2-mile round-trip trek offers an extended experience for those campers really looking to explore.
Programs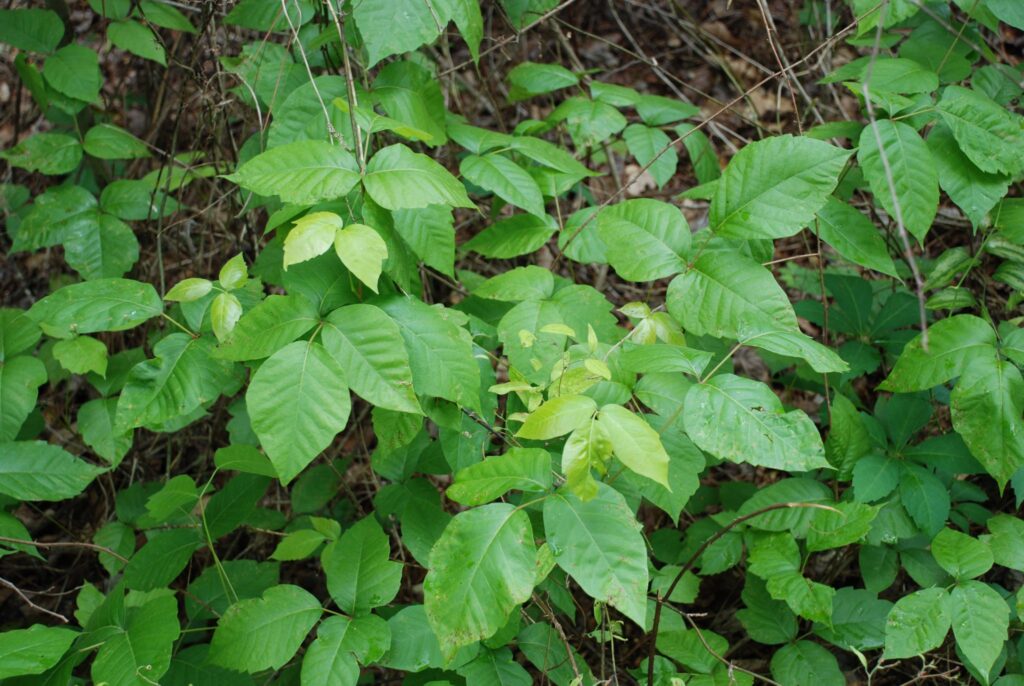 Threats and Thorns
Why does poison ivy make you itch? What makes black widows venomous? Plants and animals have awesome adaptations that help them survive. This program will focus on those adaptations that could be harmful to people. Campers will learn why dangerous characteristics exist, how to identify them and what to do in case of an emergency.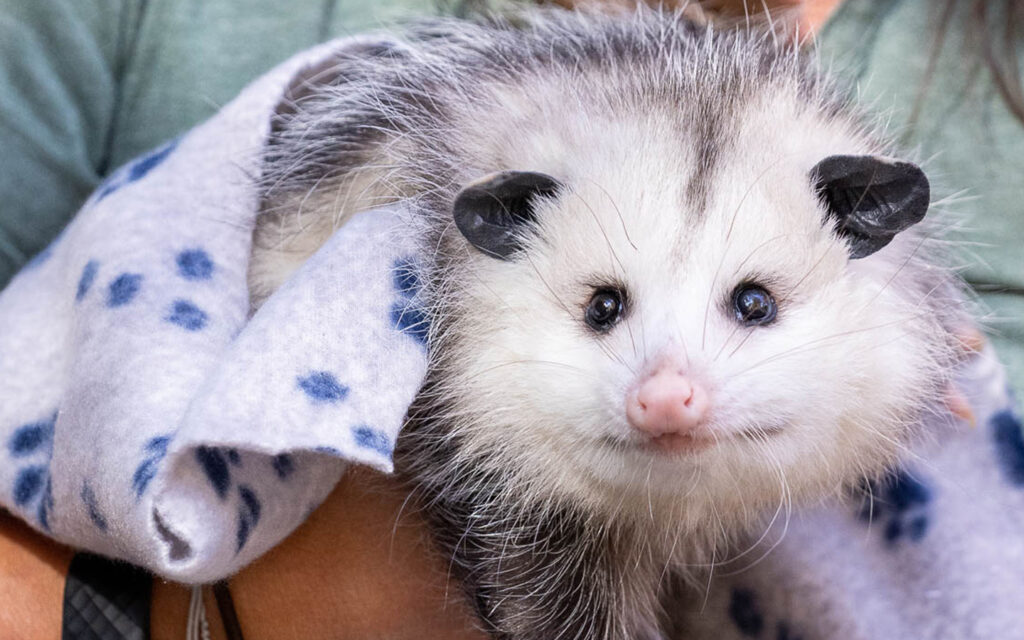 Animals of Appalachia
Chimney Rock's most popular program is a great way to learn more about what roams our woods. From salamanders hiding in the crevices of the rocks to Peregrine falcons soaring in the sky above, there's plenty to talk about. Bring your campers to find out more about what creatures call Chimney Rock home and even meet a few special animal ambassadors up close!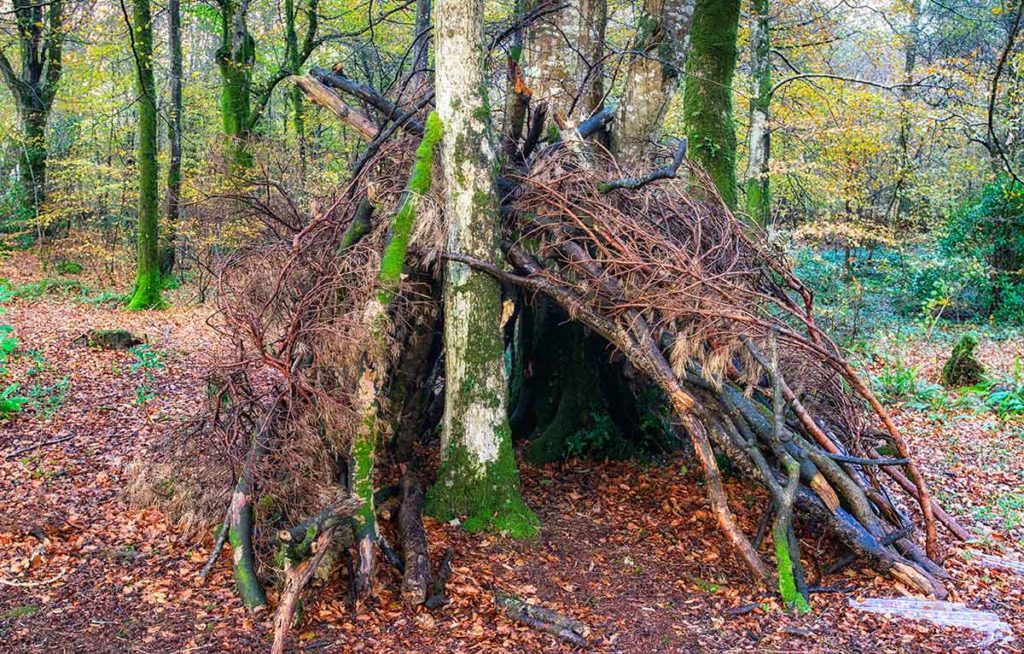 Shelter Building 101
Imagine being lost on a trail as the sun goes down. One of the most essential things you could do is to find or make a shelter. This fun interactive experience provides the opportunity to learn how to make shelters out of natural materials in a variety of ways. Campers love putting their new skills to the test during a hands-on activity to conclude the program. Time: 45 minutes to 1 hour.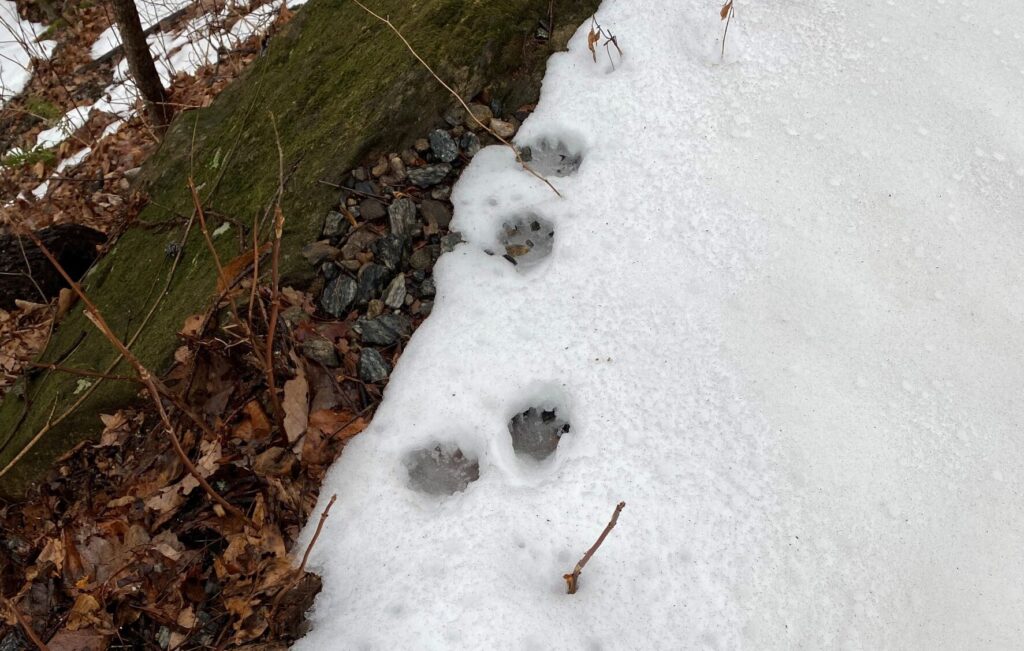 Tracks and Traces
Animals leave many clues behind that we often overlook. Join our naturalists to discover more about how bones, fur, scat, rubbings and other subtle clues can identify what animals have crossed right by where you are standing. This interactive program also includes a short walk so campers can put their detective skills to the test.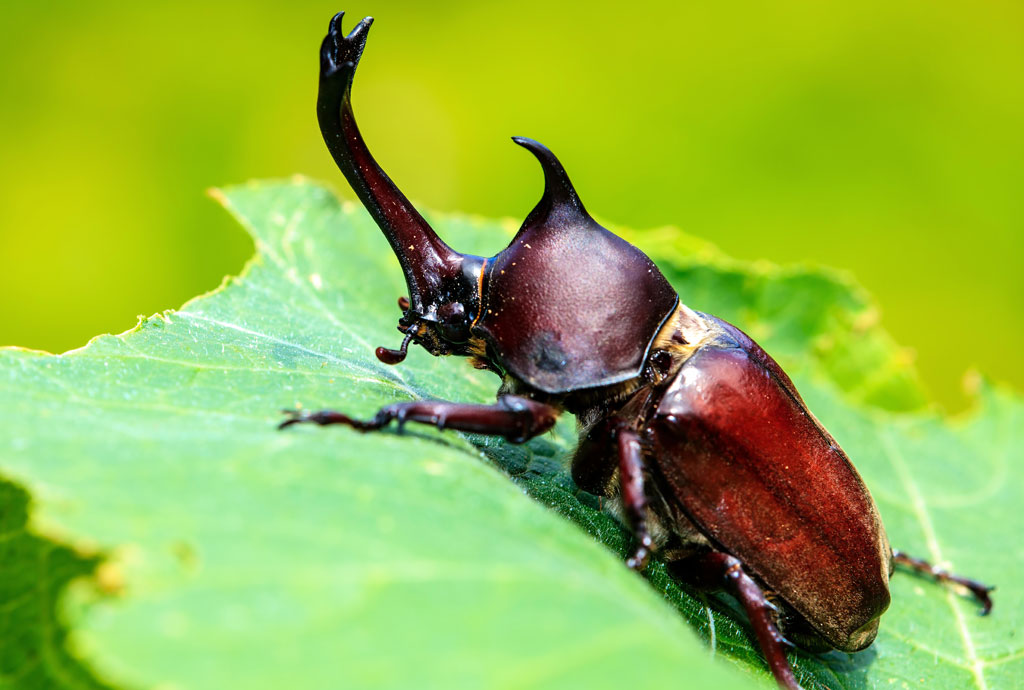 Bug Out
Bugs are yuck, right? Wrong! We love our bugs and all the benefits that come with them. Discover how they play vital roles both locally and throughout the world. Campers will put their knowledge to the test with an interactive game and will leave with a newfound appreciation for some of our smallest creatures.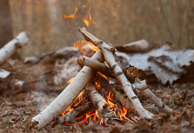 Survival Skills
Have you ever wanted to put your inner-survivalist to the test? This program will engage participants by showing them how to handle the "what-ifs" in the outdoors. Learn what you should pack with you when you go adventuring and what mother nature provides to aid in your survival. Build your confidence and comfort level as you practice important skills.
Lunch Options
If your group is planning for any of our guided hikes or nature programs, we're happy to to reserve a picnic area for you at no additional cost. We also offer a variety of boxed lunches options perfect for groups of any size.
Pricing and Reservations
For more information, contact our Groups and Education office at 828-625-9611, ext. 1814 or programs@chimneyrockpark.com.