Rock Climbing
Rock climbing. For those who see our beautiful mountains and must climb them.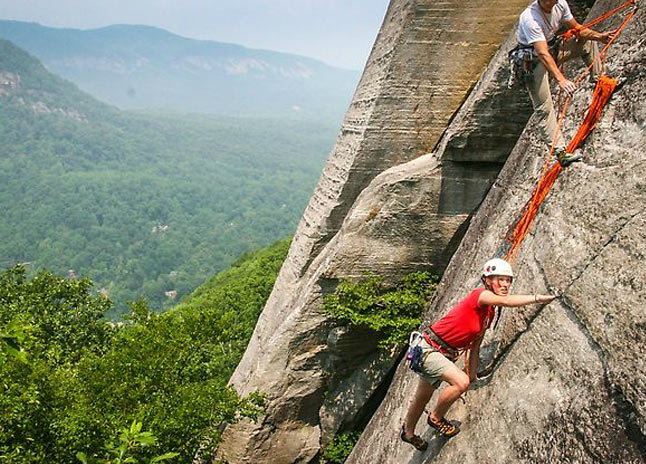 Fox Mountain Guides
 "Cory Bradford was just amazing- he was patient and inventive in his teaching techniques and was willing to tailor our lesson to our interests. In 4 hours we learned tie in knots, belaying, rappelling and climbed a number of slabs of varying degrees of difficulty with a variety of different features. And Chimney Rock State Park was a beautiful place to learn! Perfect day!"
– Helen M. on TripAdvisor
We've partnered with the Southeast's leader in climber education, Fox Mountain Guides and Climbing School, to offer guests all levels of rock climbing instruction with a variety of routes to try.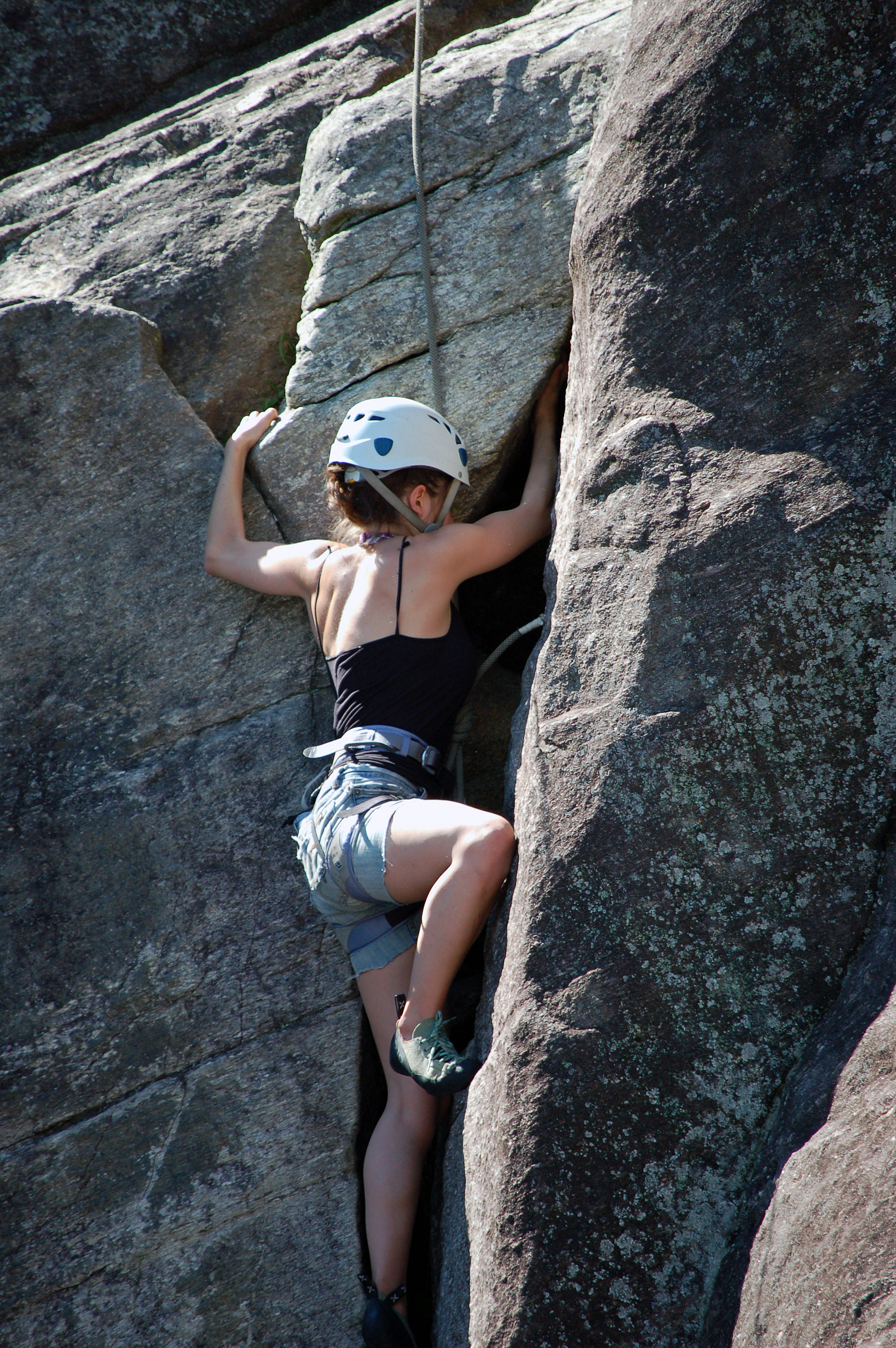 Rock climbing and rappelling adventures are available to individuals, families, and groups (school, church, scout, and corporate) year-round, weather permitting.
Fox Mountain Guides is the only AMGA-accredited program in the Southeast and is proud of the fact that they have the most highly-trained and certified guides in the Southeastern US. There's no equipment or experience necessary. The minimum age for climbs and rappels is six years old. There is no maximum age. All climbs must be booked in advance.
For more information or to book a 2-hour, half-day, or full-day climb at Chimney Rock, click here.
Rumbling Bald Climbing Access
Though still somewhat of a hidden gem, Rumbling Bald Climbing Access is considered to be world-class bouldering and technical rock climbing with some of the best terrain in the Southeast. It contains an estimated 1,500 bouldering problems that are easily accessible in this non-fee section of Chimney Rock State Park. The most popular climbing seasons are fall and winter.
A new 1.5 mile hiking loop from the parking area to the climbing area was completed in December 2015 with the help of a group of local volunteers, including the Carolina Climbers Collation, Friends of Chimney Rock State Park and Carolina Mountain Club.
Chimney Rock State Park has implemented a climbing, rappelling and bouldering registration and permit system for the Rumbling Bald Climbing Access. This is the same permit system that is used in other state parks. For individuals, the permits are available free of charge and are located at the trailhead of the Rumbling Bald Trail.
Visitors may park in the designated parking area located off Boys Camp Road. Cars should not be parked along the entrance drive, on the grass or along the wooden bollards. Additional parking is available at the Town of Lake Lure's municipal parking lot on Hwy 64/74A, from which you can carpool. For directions and the latest information, visit www.ncparks.gov.
View our trail map