Scouts
Scouts, there's no telling how many badges you can earn here.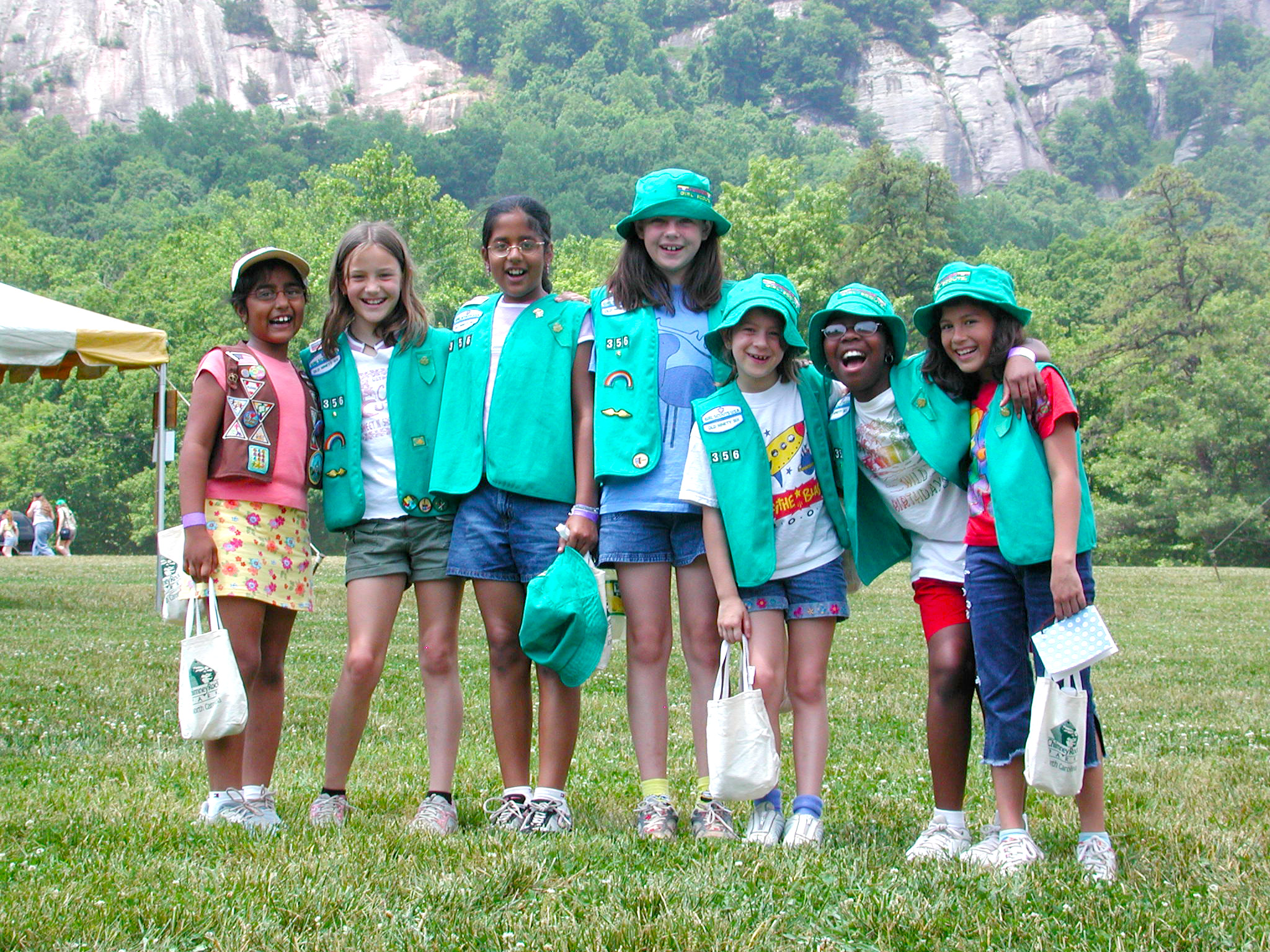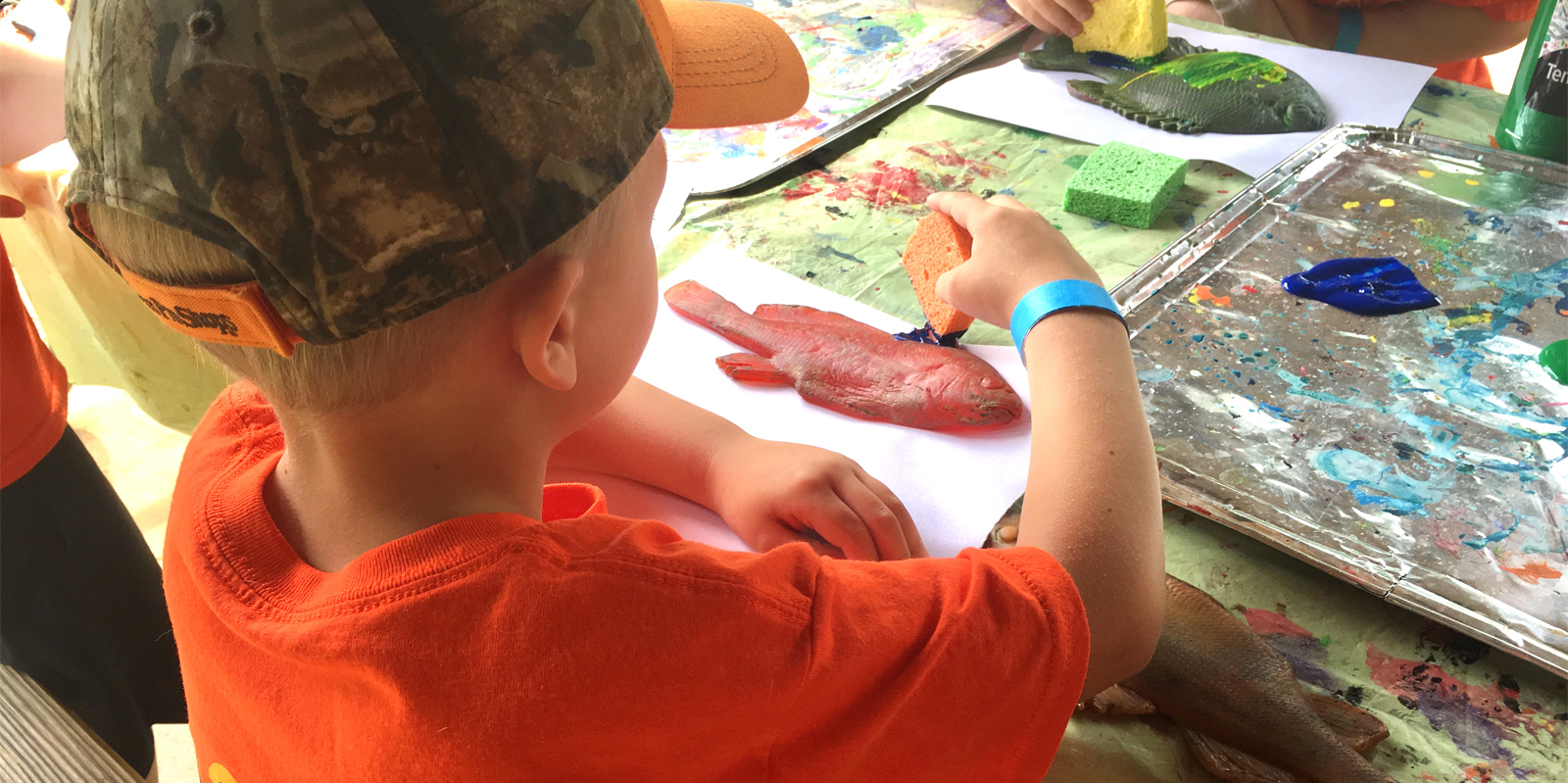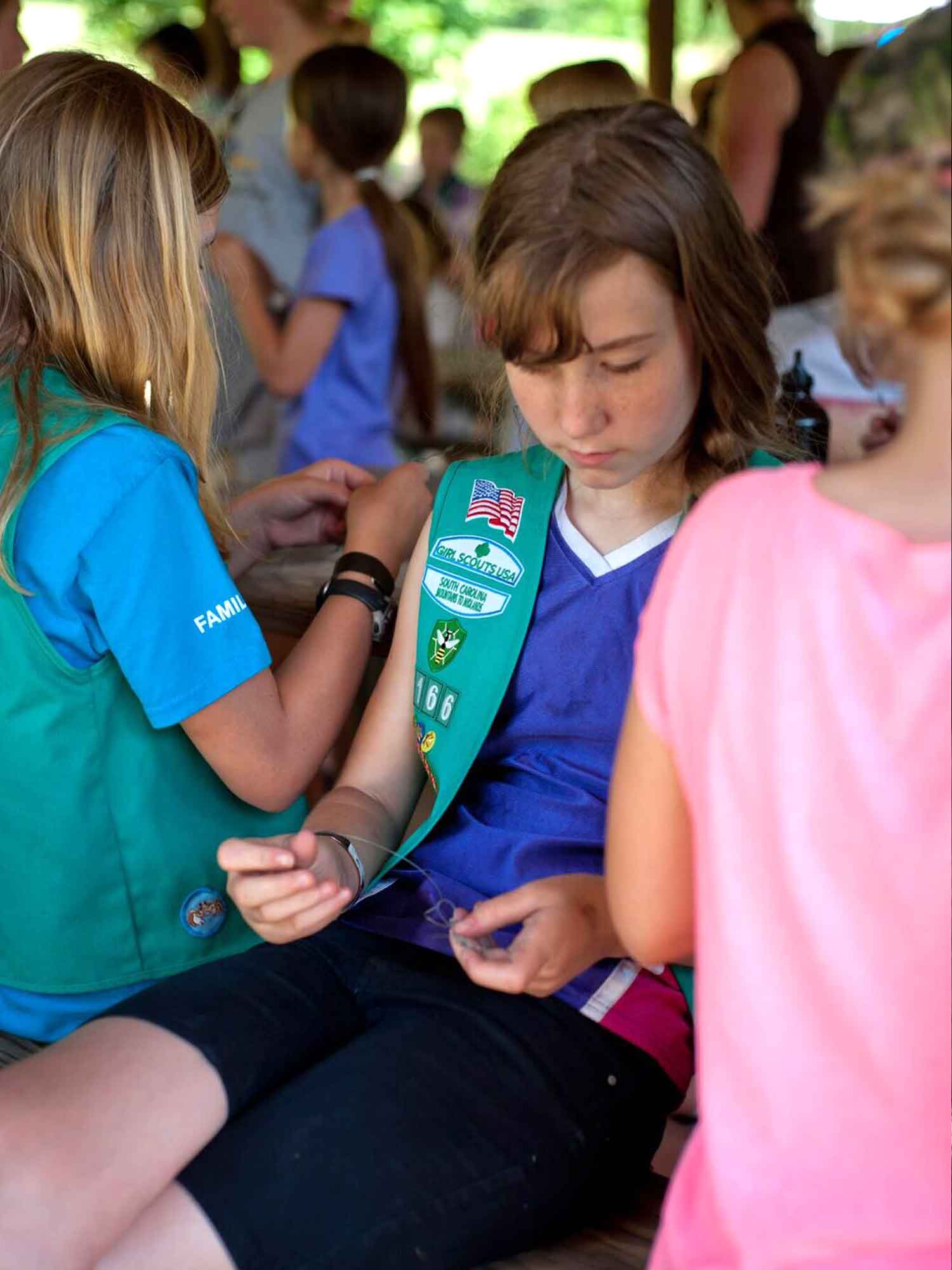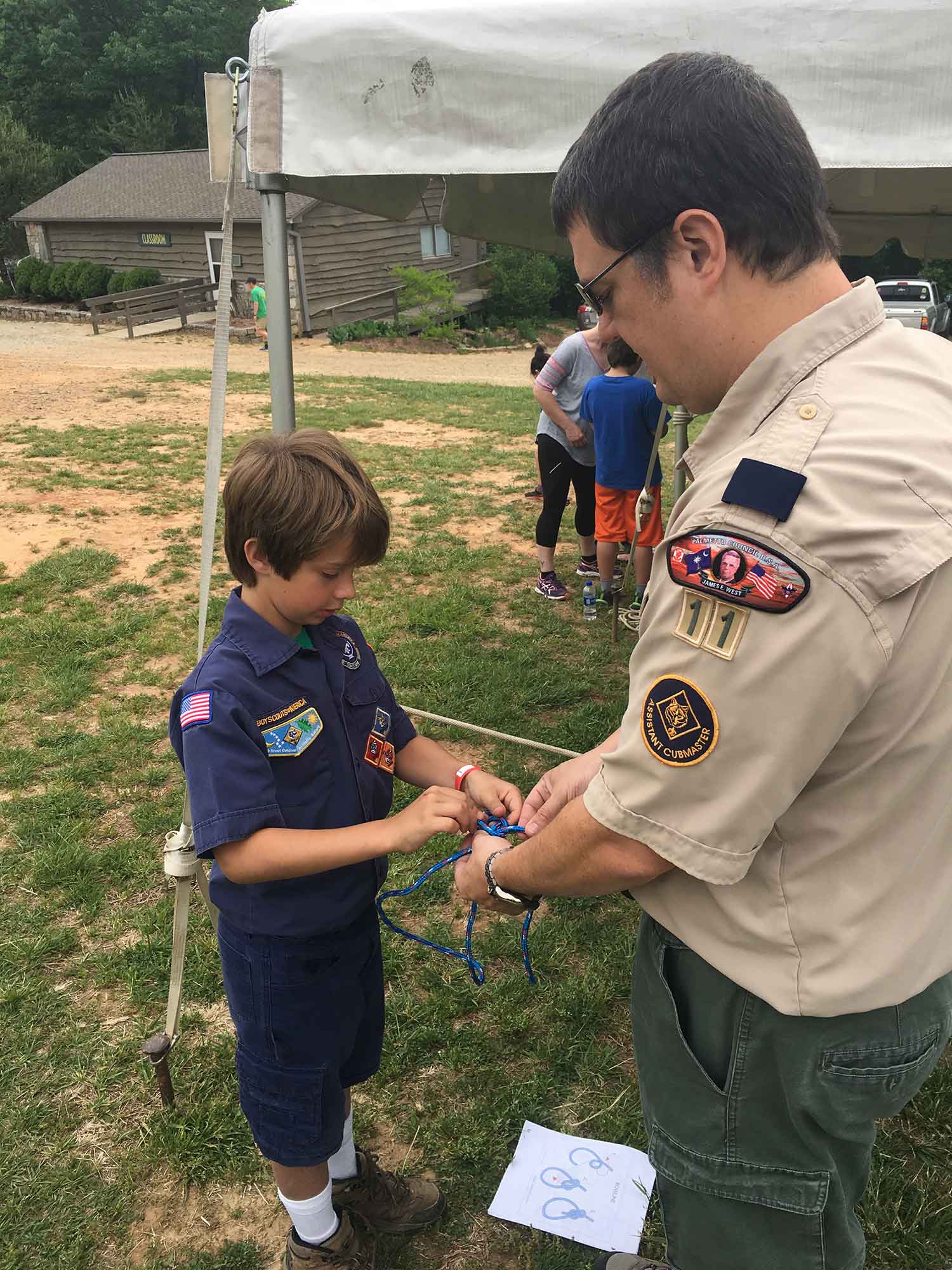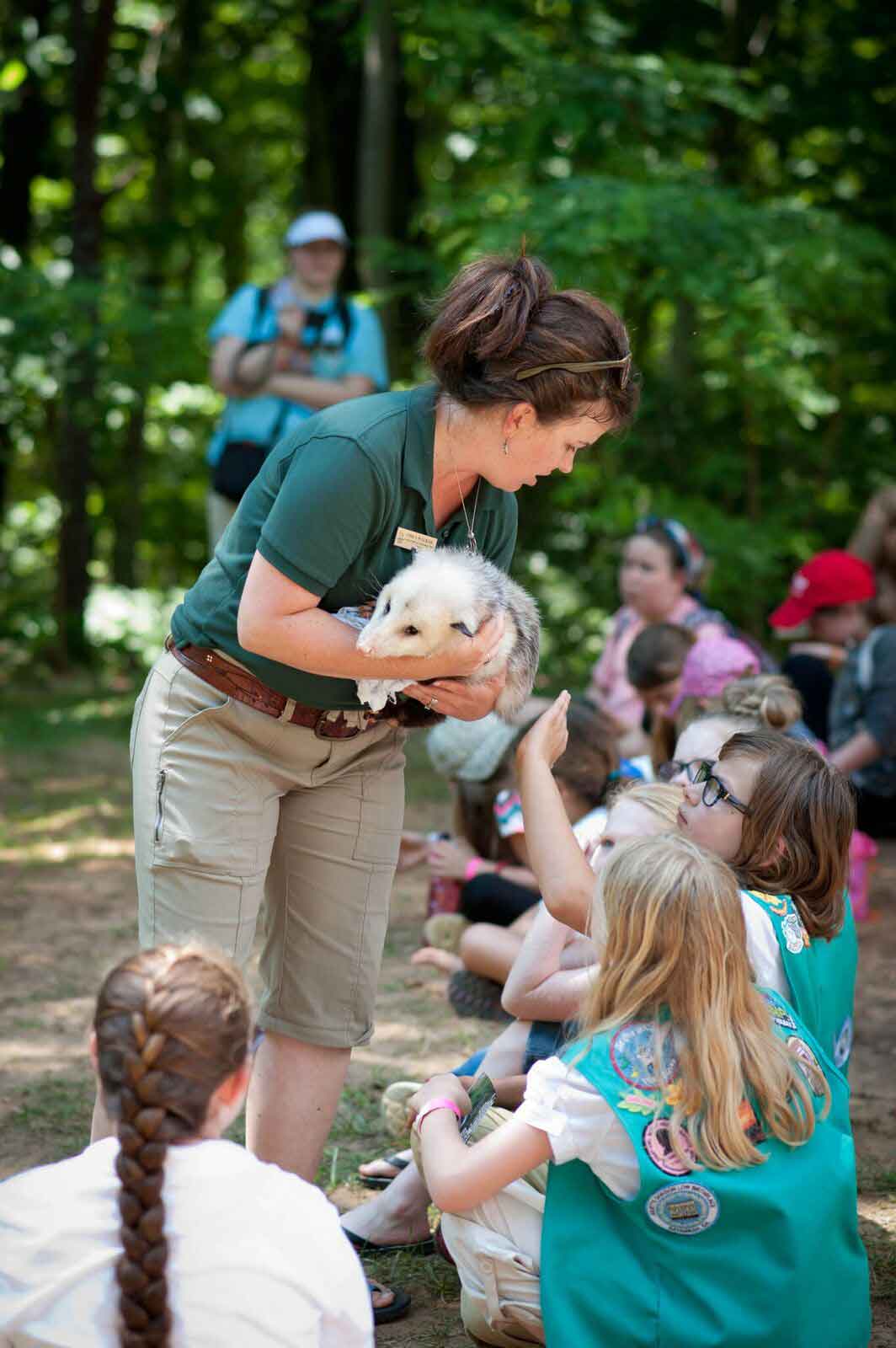 At Chimney Rock we love hosting groups of Boy and Girl Scouts for our special programs. We offer rock climbing, guided hiking and interpretative programming designed just for your Scouts year-round. We also have annual spring and fall Scout Days which are some of our largest events!
Fall Girl Scout Day & Campout
October 3 – 4, 2020 ***CANCELLED***
Fall Boy Scout Day and Campout
October 10 – 11, 2020 ***CANCELLED***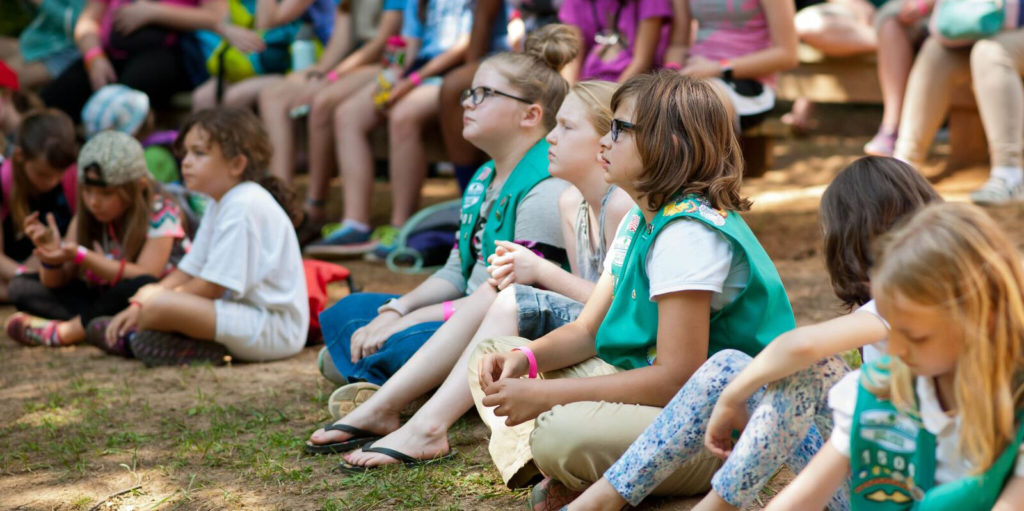 "This was our first time at Chimney Rock, and I can safely say that all of our girls had a blast! Thanks so much!"
Year-round Scout Programs
Guided Hikes – Whether your troop wants to scale up the mountain and enjoy breathtaking views and rare habitats or trot down to the bottom of the 404-ft. Hickory Nut Falls, guided hikes are a great way to get everyone out and about. Choose one from our many trails to discover the native plants, wildlife and unbelievable history of this beautiful area.
Guided Rock Climbing – Working on a climbing badge? Check out how to see Chimney Rock from an entirely new perspective by a guided climbing experience with Fox Mountain Guides. To book a climb with them, email info@foxmountainguides.com.
Rock 'n' Time – Have you ever been inside a 500-million year old mountain? Did you know that rocks could bend? Chimney Rock is home to many amazing geological features. Come take a trip through time and you'll never look at rocks the same way again!
Shelter Building 101 – Imagine being lost on a trail as the sun goes down. One of the most essential things you could do is find or make shelter. This program provides the opportunity to learn how to make shelters out of natural materials. Everyone will enjoy learning how to make an emergency home away from home.
Threats and Thorns – All animals and plants have adaptations that help them survive in their environment. This class focuses on the ones that could be harmful to people. Students will learn why dangerous adaptations exist, how to identify them, and what to do in case of an emergency. (Seasonal)
Wild Edibles – There are many plants out on the trail that can be used for food and medicine. Scouts will graze along learning how to identify safe plants from dangerous ones. (Seasonal)
NC State Parks Junior Ranger Program– Explore, learn and help out your state parks! The Junior Ranger program is a fun way for children to explore with their family, scouts troop or youth group. Activities are geared for children ages 6-12. Visit the NC State Parks website to learn more: www.ncparks.gov/junior-rangers.
* Indicates programs that have additional material costs.
View our trail map