Santa on the Chimney
Santa Visits Chimney Rock Saturday, Dec. 2 and Saturday, Dec. 9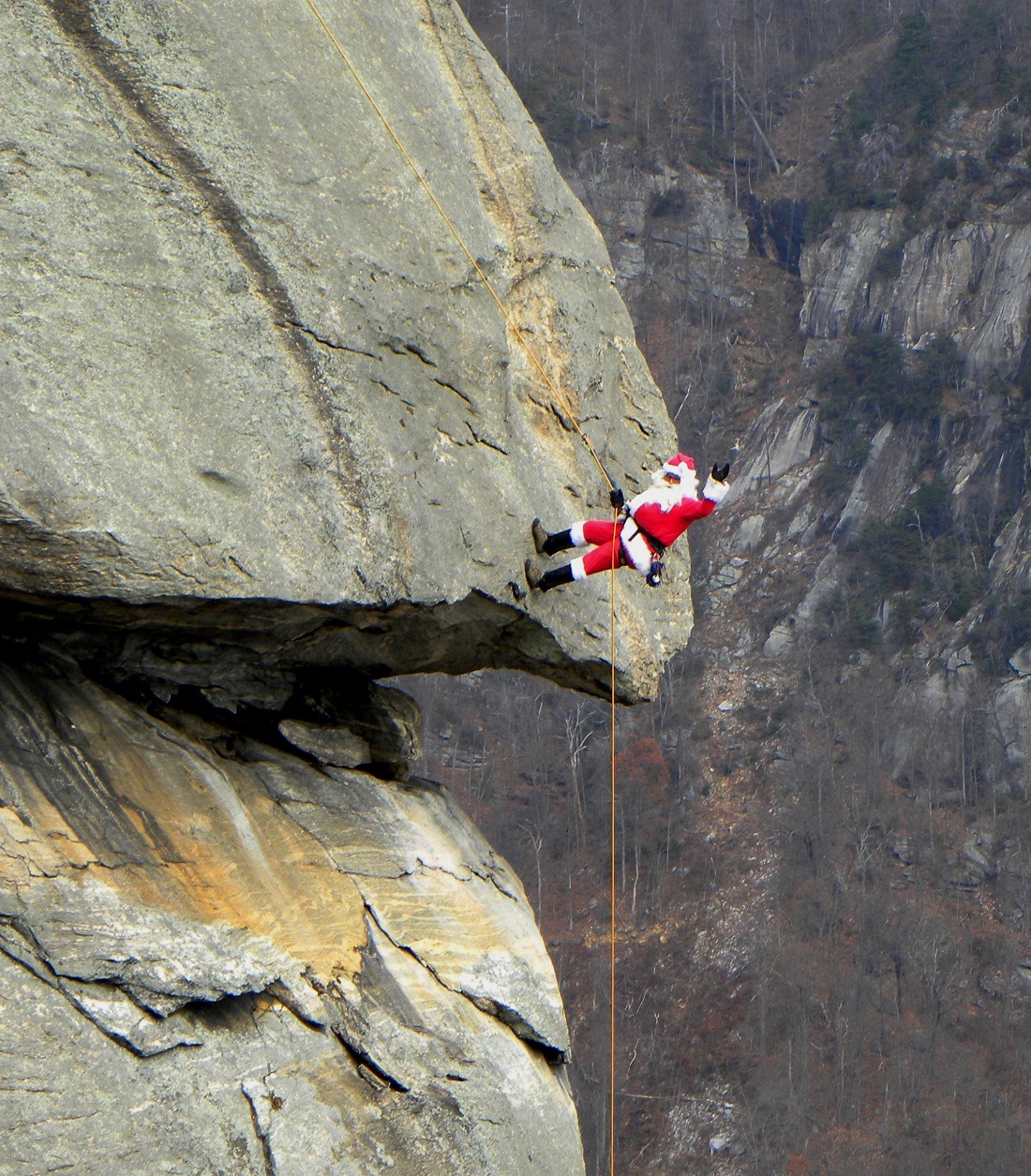 Families can get  in the Christmas spirit early on Saturday, Dec. 2, and Saturday, Dec. 9, when Santa visits the Park to practice for his big  night.
At 11:30 a.m., 12:30 p.m. and 1:30 p.m.  on both days, Old St. Nick will practice for his Christmas Eve deliveries by rappelling down the Park's 315-foot Chimney.
Since climbing down the Chimney is no easy feat, Santa will take breaks at the top of every hour starting at 11 a.m., so that he and Mrs. Claus can visit with children in front of Cliff Dwellers Gifts. Children can get their photo taken with Santa during his break.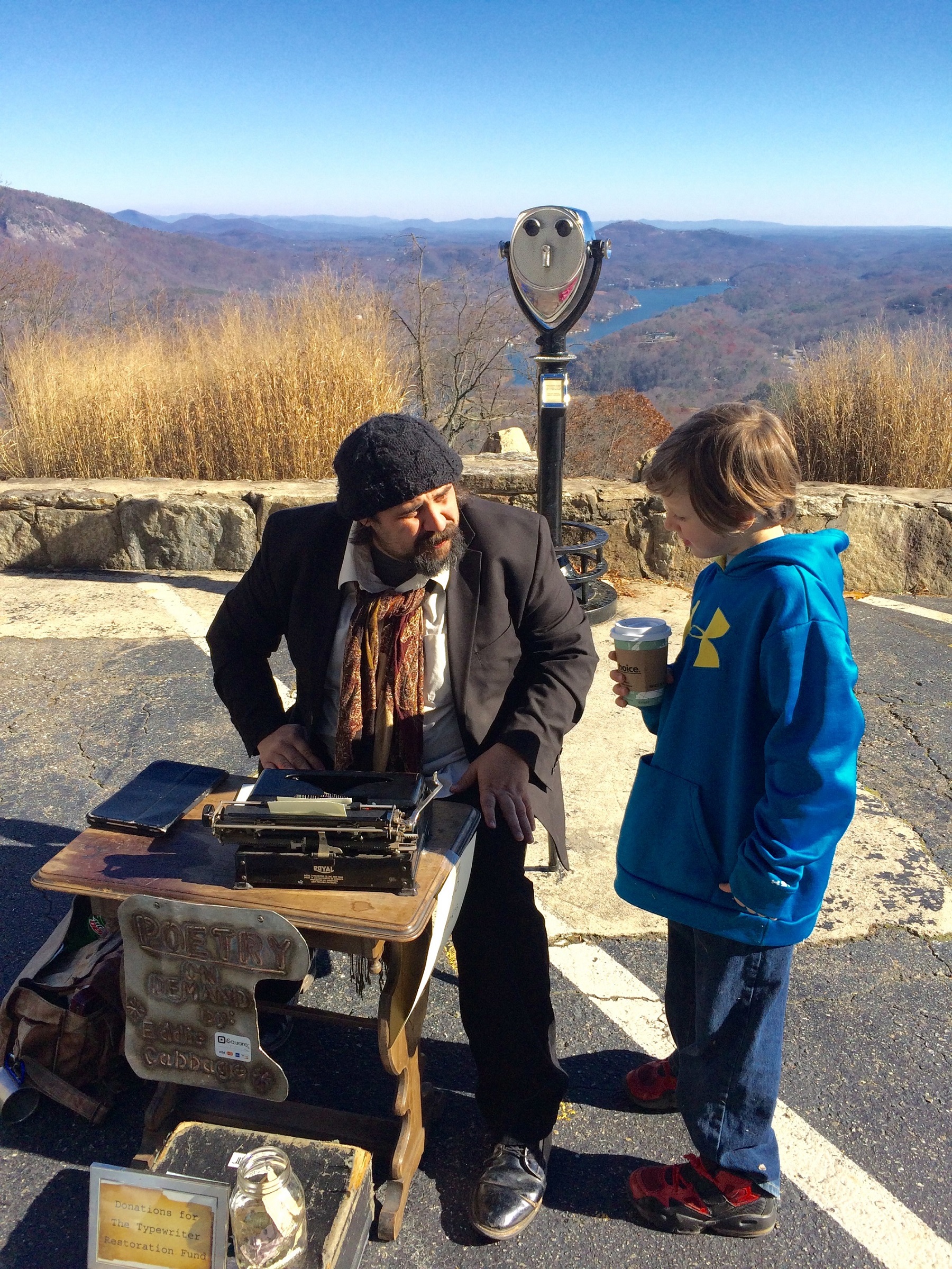 Free digital copies of Santa photos will be available for download after the event on the Park's Facebook page.
Boys and girls who haven't had a chance to make their wish lists can stop by poet Eddie Cabbage's table, where Cabbage will help kids put their wishes on paper using his old-fashioned typewriter.
A variety of animal education programs by a Park naturalist and a make- a-holiday craft table  will also be offered.
Chase High School Jazz Band will play a selection of holiday tunes on Saturday, Dec. 2, from 11 a.m. – 12:30 p.m. Following the band's performance, Lake Lure Classical Academy's children's choir and acoustic ensemble will perform until 1:30 p.m.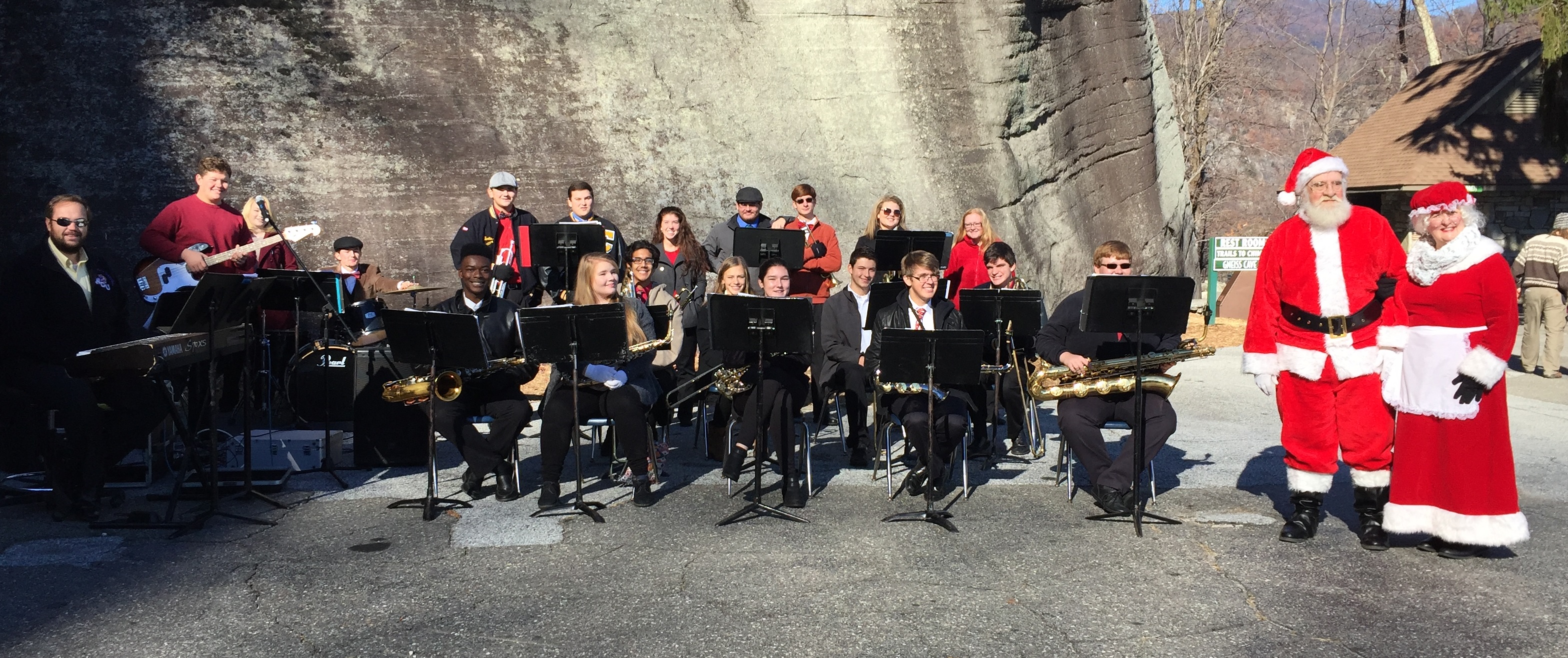 On Saturday, Dec. 9, visitors can enjoy Christmas music in front of Cliff Dwellers Gifts.
Complimentary cookies, hot chocolate and coffee will also be available for visitors. Each day there will be a special drawing for a two-hour climbing lessons for two from Fox Mountain Guides, Santa's special climbing friends. The winner of the drawing will be announced at the end of each Santa on the Chimney event at 2 p.m.
All events during the Santa on the Chimney event are included with the cost of Park admission.
Individuals interested in upgrading their Park admission to an annual pass can do so for $13 per adult and $5 per child. Those that want to purchase an Annual Pass or Rockin' Discovery Pass for their loved ones can do so at a reduced rate of $25 per Annual Pass or $10 per Rockin' Discovery Pass.
Adult and children's annual passes give passholders unlimited access to the Park during regular hours, discounts to area attractions, exclusive invitations to passholder-only events throughout the year and more.