Hiking Tips
Are you ready for a hike?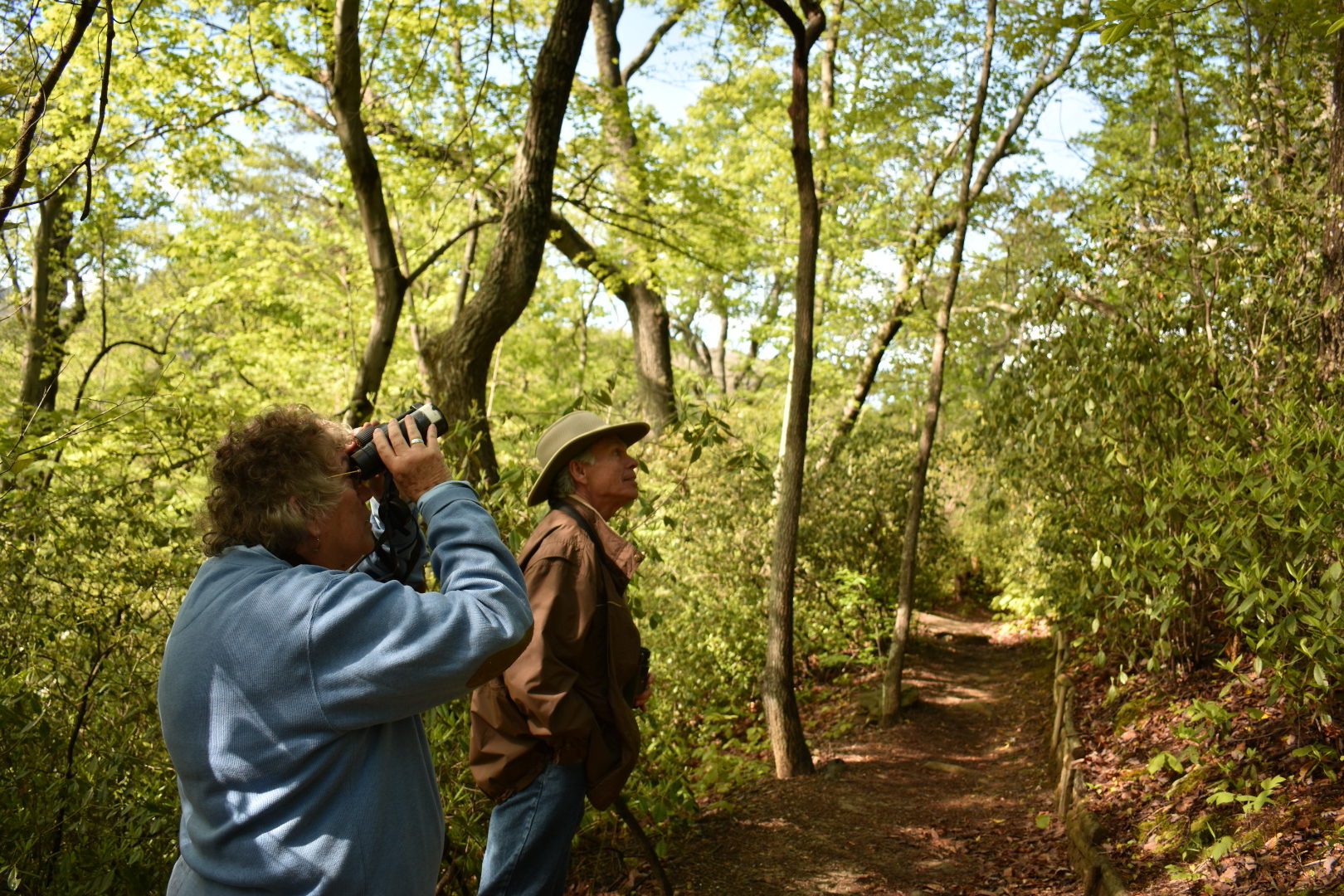 There's no better way to experience the best of the mountains in one place than with a hike at iconic Chimney Rock at Chimney Rock State Park. The better you prepare for your adventure, the more fun you'll have.
Water is a must.
Hydration is key to a successful hike, but you would be surprised at how many folks come unprepared. It's best to drink plenty of water before you come, so you're well hydrated before you start. Then, continue to drink more as you go.  Be sure to pack a bottle of water or buy some to take with you. A telltale sign of dehydration is light headedness and fatigue.  Sit down, drink some water or Gatorade and rest till you begin to feel better.
The Right Shoe for the Job.
We've all heard that there's a right and wrong way to dress for a job interview. The same can be said about the shoes you choose for a hike. As a rule, hiking shoes should fit snug everywhere, be tight nowhere and offer room to wiggle your toes –  that way you have perfect footing along the trail.
Hats and Sunscreen. Protection from the Elements.
If you've ever spent a few hours on the trail, especially in the spring or summer, you've probably dealt with a sunburn or two.  You'll thank yourself for using both when you come for a day of hiking.
Snacks for the Journey.                                                                                                                                                                
Got a full day of hiking ahead? Make sure you pack snacks that are trail friendly, which means they're portable, easily accessible and nutritious.
 Backpack. A Place for Everything.
Once you've got all of your supplies, you'll want to pack them in a bag that's easy to carry. Outdoor stores can fit you for the perfect pack if you're in need of one.
Capture your  Memories.
Bring your camera or cell phone.  Take some photos of your favorite views and/or your friends and family that accompany you. Relive your trip every time you look at your pictures and share them with others.  Enter the Park's Seasonal Photo Contest and win some prizes, too.