Latest News
Top Parking Lot Construction Transformation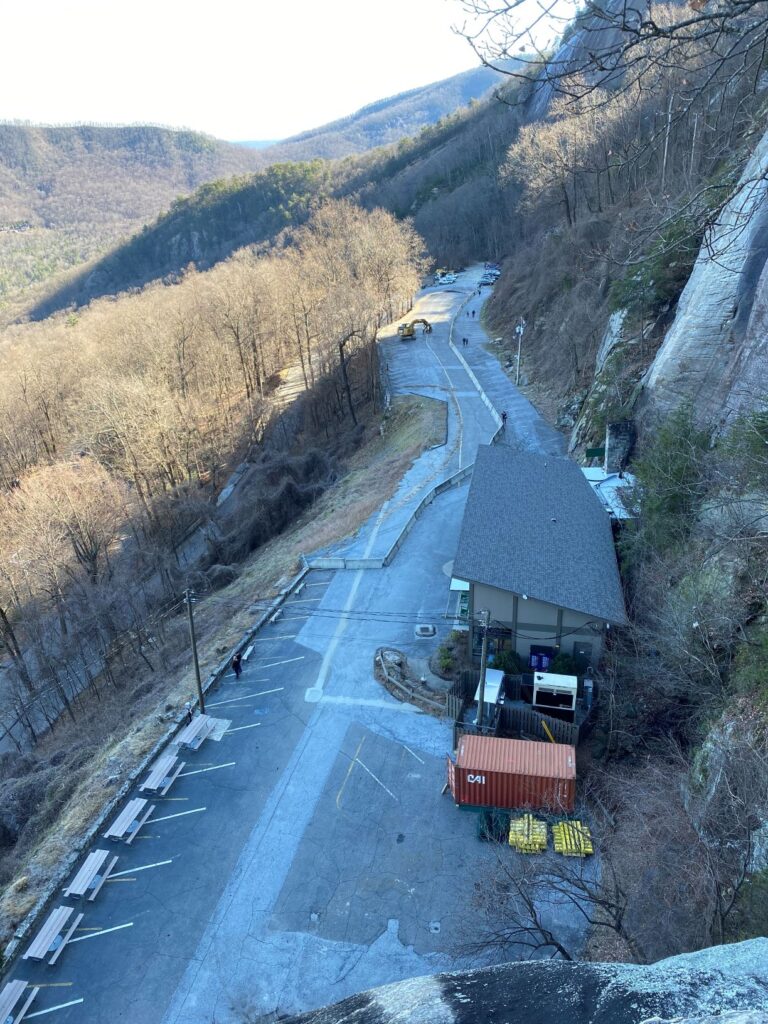 Over the past seven months, construction crews have been relentlessly working on the reconstruction of the top parking lot and retaining wall. These photos help showcase the transformation of this structure and the progress made.
We are now on the final leg of this BIG project! Contractors have installed 1,600 total blocks for the new retaining wall and have laid over 14,000 tons of gravel to build up the base of the parking lot. All storm drains have also been replaced to improve water drainage coming off the mountain.
Our estimated time of completion is around mid-September. The exact date of reopening will be announced on here our website. We want to thank everyone for bearing with us during this significant project. We are excited to have this important access point open again soon to all our guests!