Latest News
Old Rock Café Reopens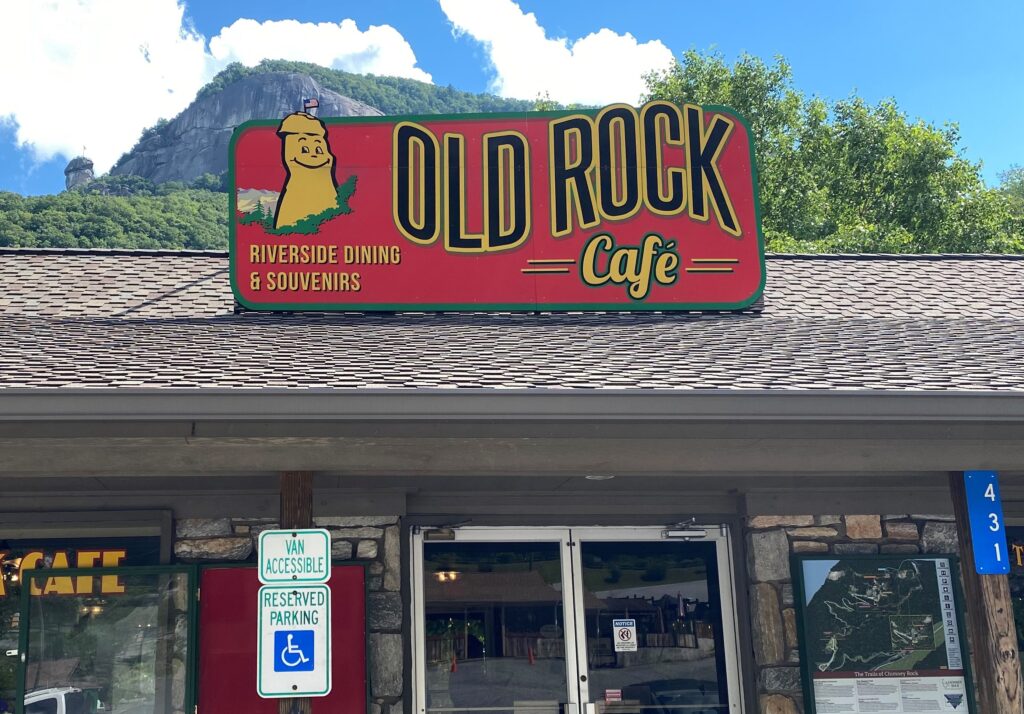 After six months of construction and renovation, the Old Rock Café is open for business. A favorite for village locals and visitors alike, the Old Rock has been closed since last winter for an ambitious, coordinated project between the State of North Carolina and Chimney Rock Management.
The decision was made by the State of North Carolina in 2020 to begin construction in January on the restaurant which had not seen renovations to this extent since it opened in as the Old Rock in 1999. During the renovation the floor was replaced, the bathrooms upgraded to be ADA compliant, the doors replaced, the lower part of the deck rebuilt, the kitchen upgraded and the basement renovated.
Although there has been a lot of transformation, the classic ambience of the café remains unchanged. Visitors will find vintage callbacks to the early days of Chimney Rock and will still be surrounded by the iconic Old Rock logo and style.Diners at the Old Rock will notice more than the physical improvements; the reopening comes with changes to the menu as well. Regulars need not fear, many of the old staples are still present including the Old Rock Reuben, Fried Pickles and Apple Brown Betty, but updated items like a build your own hand-pattied burger option, a meatless "Beyond" burger and new cauliflower wings are sure to be exciting additions. The menu will also feature locally-sourced ingredients from the Hickory Nut Gorge and Asheville areas.
Another update: dinner hours have been extended throughout most of the week. The newly-renovated Old Rock Café is open Friday through Tuesday from 11 a.m. until 8 p.m. and Wednesday through Thursday from 11 a.m. to 4 p.m. Come sit by the river and enjoy fresh food and friendly service.