Latest News
Santa on the Chimney & Breakfast with the Elves
Chimney Rock hosts family-friendly holiday events on December 7th and 14th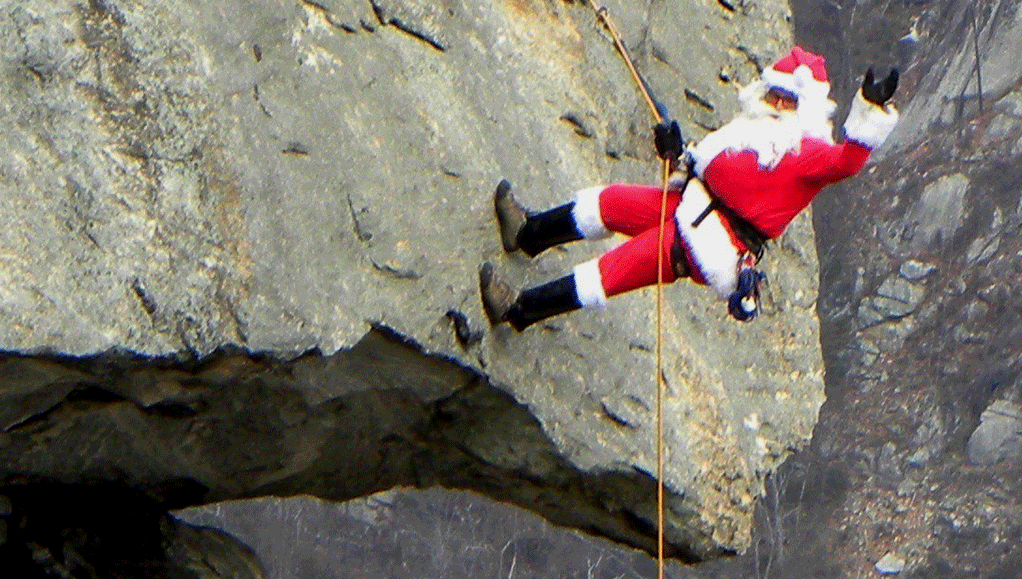 The first two Saturdays of December are some of the most magical days of the year for Chimney Rock at Chimney Rock State Park. On December 7th & 14th, jolly ol' St. Nick will be practicing for his big upcoming night by rappelling down the Chimney at 11:30 a.m., 12:30 p.m. and 1:30 p.m. each day.
At the top of every hour, Santa will take a break, so that he and Mrs. Claus can visit and take photos with children and their families. Local poet, Eddie Cabbage, will also be available to help kids put together their Christmas wish lists. Using his vintage typewriter and pieces of parchment paper, Cabbage will type up a one-of-a-kind, personalized wish list that kids can give to Santa or keep as a memento.
Holiday music will be provided from 11:00 a.m. – 12:00 p.m. each day of the event. A band or choir from local schools will make musical guest appearances at each event.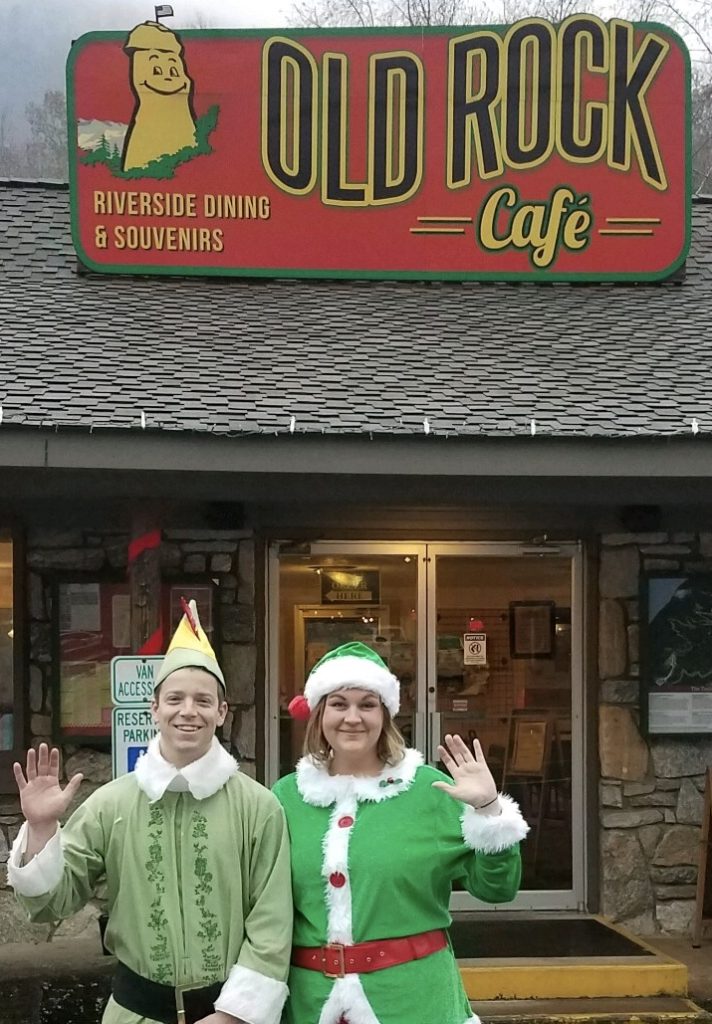 The Park's restaurant, Old Rock Café, will host Breakfast with the Elves from 8:00-11:00 a.m. Families can order a variety of holiday breakfast items, enjoy holiday music and hear Mrs. Claus tell a very special Christmas story at 10 a.m. After your hearty breakfast, head on up the mountain to see Santa preparing for his big debut with assistance from his professional helpers, Fox Mountain Guides.
"Santa has been practicing for his big night on our Chimney for over 20 years!" said Mary Jaeger-Gale, General Manager of Chimney Rock at Chimney Rock State Park. "He realizes that if he can master this one, he can make it down any chimney on his list."
An assortment of other activities, including animal encounter demonstrations, holiday craft stations, and complimentary cookies and hot cocoa will also be available. Looking for the perfect Christmas gift? Adult Annual Passes and a children's Rockin' Discovery Passes can be purchased at a discount rate throughout the holiday season. Annual passholders receive endless access to the Park, discounts on Park events and programs, special deals at local area attractions and shops, and invites to special passholder only events throughout the year.
For more information, visit ChimneyRockPark.com.