Latest News
Top Parking Lot Construction Completed!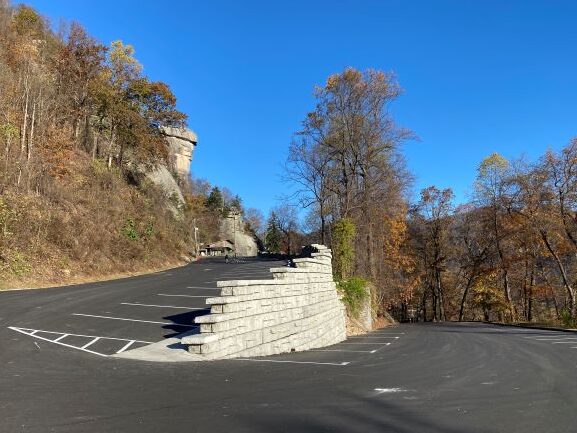 The 10-month long construction project on the upper parking lot is finally finished! A whole year of operating with half the parking space that we are used to while trying to keep everyone socially distanced was not easy. We are so thrilled to have this important access piece back open again to the public.
Guests are now able to drive all the way up the mountain and park in our brand-new parking lot near the base of the Chimney. The Meadows parking area will still be used for RV and overflow parking when necessary.
Thanks to NC Division of Parks and Recreation and GLF Construction Corporation for all their help in making this monumental update that will continue to allow access to the Chimney for generations to come!
For full details on the project, check out the press release below.