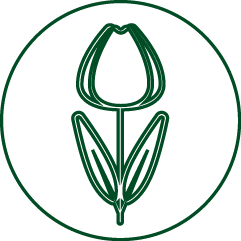 Spring Homeschool Day
Spring is just around the corner…
Which means it's almost time for Chimney Rock at Chimney Rock State Park's Spring Homeschool Day! This year's event will be held on April 12, 2017. As always, we will have special, hands-on programs designed to engage your students in the world around them. Join us for a fun-filled day in one of North Carolina's most beautiful parks to celebrate the new season.
Nuts & Bolts
Who: Homeschoolers of all ages
When: Wednesday, April 12, 2017. Check-in by 9:30am; programs begin promptly at 9:45am. Programs are planned to conclude by 12:15pm. Enjoy lunch on your own, either in one of our lovely picnic areas or in Chimney Rock Village, where you can eat at our Old Rock Café or one of several other restaurants. Times of afternoon activities will vary; see below for details.
Spring 2017 Programs
Waste to Wonder
At Chimney Rock State Park our goal is to lessen our impact on the Earth. One of the ways we do this is by reducing waste. Through programs that reuse and recycle products we can decrease what gets sent to the landfill. Join one of our Naturalist to learn how you can turn trash into treasure and make a fun craft to take home.
Pollination Station
If you're a fan of apples or peaches then you're a fan of pollinators! A wide variety of species participate in this important process of fertilization.  During this program you'll enjoy learning more about these creatures and how we can help them succeed at their jobs.  Students will put their newly-gained facts to the test in an interactive game!
It's All Connected
You are what you eat! Your class will put the food web into motion during this fun program. First, we'll discuss local habitat, predators, and prey. After everyone has the idea, students will put their knowledge to the test with an interactive game.
The Need for Trees
We all know trees are important, but do we totally understand the roles they play in everyday life? Let our Park Specialist lead your class through an introduction to the life cycle of a tree, basic tree ID and impressive facts about our forest friends. At the end of the program, each student will have the opportunity to get their hands dirty and plant a small tree to take home.
Afternoon Options
NC State Park Junior Ranger
Your students can become certified NC State Park Jr Rangers. Students will complete activities including an interview with a Park Ranger and a service project to fulfill their requirements. Afterward, there will be a graduation for all participating students where they will receive a patch and certificate unique to Chimney Rock. Please let us know when you call to register if you are interested in joining us for this program! This activity will take place from 1pm to 2pm.
Hickory Nut Falls Guided Hike
If your students have already participated in the Jr Ranger Program, you can join us for a hike to the beautiful 404-foot Hickory Nut Falls. This hike will be led by a Chimney Rock Naturalist and will be filled with interesting information along the trial. If you're interested, sign up for this fun opportunity when you call and register. We will offer this hike at 1pm and then again at 2:30pm for those who want to participate in the JR Ranger program.
Price and Registration Info:
Event costs cover admission to the Park for the entire day, all programs, program supplies and afternoon activities.
$7.50 per Grady's Kids Club Member/$13 per non-member student
No charge for adult Annual Passholders/$12 for non-passholder adults
Call 800-277-9611/828-625-9611 to register for Spring Homeschool Day.
Registration closes one week prior to event date on Wednesday, April 5, 2017