Harvest Days
Harvest Days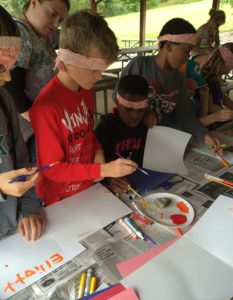 Chimney Rock at Chimney Rock State Park celebrates the changing of seasons with our most popular fall education event, Harvest Days. Students will engage in hands-on educational programs developed to foster their appreciation for the natural world that surrounds us. Your class is sure to enjoy a fun-filled day in one of North Carolina's most beautiful parks.
Nuts & Bolts
Who: Elementary and Middle School Classes
When: Programs are offered the first two weeks of October. If your school can't make it one of those dates, let us know and we'll schedule a special day just for you.
Programs begin promptly at 9:30am and conclude at 11:45am for lunch. Depending on group size, the time may change. Later arrival can be coordinated upon request.
Programs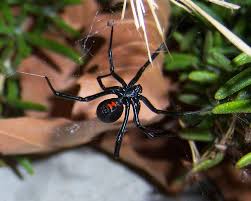 Sensational Spiders
It's the Year of the Spider for NC State Parks, and this program is the perfect way for your class to participate. Students will learn about these eight-legged creatures and why they're so important to us. We'll put some of those creepy myths to rest and make sure that your students never look at a spider the same way again.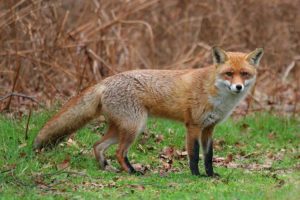 Predator Vs. Prey
In the web of life, every role is important. This program will introduce students to the different characteristics between predators and prey while helping them to understand the necessity of them all. Be sure to bring your camera for some up-close critter encounters.
Magical Migration
This fun and interactive program introduces the process of migration and what makes it so magical. Everyone will love learning how species in their own backyard make an incredible journey in order to survive. At the end of the class students will participate in a game that will really bring the lesson home.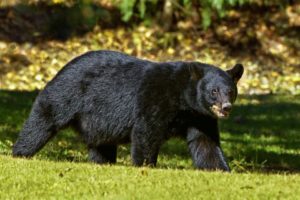 Bear Necessities
Join a Park Ranger to begin your adventure into the basics of black bears.  What do bears eat? Where do they live? Do they hibernate during NC winters?  And, will they attack?  Let's answer these and other common questions about one of the largest mammals in our woods.
Afternoon Options
No field trip is complete without a guided hike on one of our six hiking trails. Our Naturalists will suggest the best trails for your grade level. Ask for details when you call to register.
If you plan on taking your group up to the Chimney after programs, please coordinate with us when you make your reservation.
Price and Registration Info
Costs: $8.50 per student includes admission for the day plus all programs and materials. One adult chaperone per 10 students is admitted at no cost. Additional adults are $12 each when paid with the group; otherwise, additional adults are $15 each.
Registration: Contact Emily Walker, Education Manager at 828-625-4697 or email ewalker@chimneyrockpark.com to reserve your date. We will need a credit card to hold your spot; however, you may pay with cash, check or credit card on arrival.