Harvest Days
Bring your class to celebrate the changing of seasons with our most popular fall education event, Harvest Days. Students will engage in hands-on educational programs developed to foster their appreciation for the natural world that surrounds us. Your class is sure to enjoy a fun-filled day in one of North Carolina's most beautiful parks.
Nuts & Bolts
Who: Elementary and Middle School Classes
When: Programs are offered October 1 – 12, 2018*
*We're happy to make accommodations to fit your schedule if none of these dates work for you.
Programs begin promptly at 9:00am and conclude at 11:45am for lunch. Depending on group size, the time may change.
Later arrival can be coordinated upon request.
Programs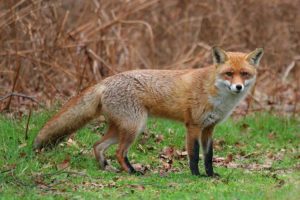 Predator Vs. Prey
In the web of life, every role is important. This program will introduce students to the different characteristics between predators and prey while helping them to understand the necessity of them all. Be sure to bring your camera for some up-close critter encounters.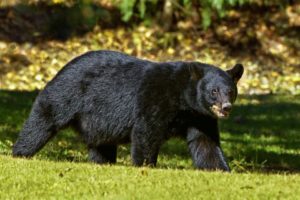 Bear Necessities
Join a Park Ranger to begin your adventure into the basics of black bears. What do bears eat? Where do they live? Do they hibernate during NC winters?  And, will they attack? Let's answer these and other common questions about one of the largest mammals in our woods.
Bascially Bats
Are bats blind? Do they all drink blood? Join a naturalist and do some myth busting about bats. Learn about the misunderstood mammals in a fun and interactive program. Students will explore the secret life of bats and become bats while playing a game of "Bat/Moth".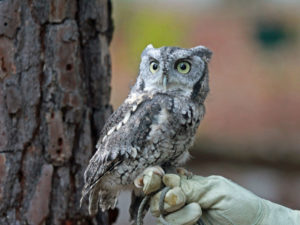 Nocturnal Animals
What was that?! Things that go bump in the night! Our furry and feathered animal ambassadors will be on hand as students get up close and personal with common nocturnal animals. Discover the amazing adaptations our night dwelling animals possess. Toads, owls and opossums, OH MY!
Afternoon Options
No field trip is complete without a guided hike on one of our six hiking trails. Our Naturalists will suggest the best trails for your grade level. Ask for details when you call to register.
Price and Registration Info
Costs: $8.50 per student includes admission for the day plus all programs and materials. One adult chaperone per 10 students is admitted at no cost. Additional adults are $12 each when paid with the group; otherwise, additional adults are $15 each.
Registration: Contact Emily Walker, Education Manager at 828-625-4697 or email ewalker@chimneyrockpark.com to reserve your date.