Fall Homeschool Day
Fall Homeschool Day at Chimney Rock

Wednesday, September 20, 2017
Homeschool families and associations have been coming to Chimney Rock at Chimney Rock State Park for experiential education opportunities for years. Hands-on programs with naturalists, guided hikes on a variety of trails and the chance to meet new families from around the region are just some of the reasons our annual homeschool events have become so popular. So, make a trip of it and take advantage of the many lessons we have planned for you.
Nuts & Bolts 
Who: Homeschoolers of all ages.
When: Check-in by 9:30am; programs begin promptly at 9:45am. Programs are planned to conclude by 12:15pm. Enjoy lunch on your own, either in one of our lovely picnic areas or in Chimney Rock Village, where you can eat at our Old Rock Café or one of several other restaurants. Times of afternoon activities will vary; see below for details.
Programs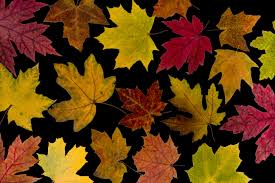 Leaf Your Mark
Fall in the Mountains wouldn't be complete without the breathtaking display of color-changing leaves! Let our Park Specialist lead your class through an introduction basic tree ID, impressive facts about trees and the role they play in this beautiful season. At the end of the program, each student will create an educational art piece inspired by these lovely leaves.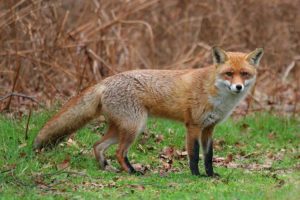 Predator Vs. Prey
In the web of life, every role is important. This program will introduce students to the different characteristics between predators and prey while helping them to understand the necessity of them all. Be sure to bring your camera for some up-close critter encounters.
Magical Migration
This fun and interactive program introduces the process of migration and what makes it so magical. Everyone will love learning how species in their own backyard make an incredible journey in order to survive. At the end of the class students will participate in a game will really bring the lesson home!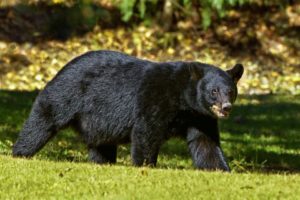 Basically Bears
Join a Park Naturalist to begin your adventure into the basics of black bears.  What do bears eat? Where do they live? Do they hibernate during NC winters?  And will they attack?  Let's answer these and other common questions about one of the largest mammals in our woods.
Afternoon Options
Your registration includes admission to the Park for the entire day, so make a day of it and join us for some afternoon activities.
NC State Park Junior Ranger
Your students can become certified NC State Park Jr Rangers. Students will complete activities including an interview with a Park Ranger and a service project to fulfill their requirements. Afterward, there will be a graduation for all participating students where they will receive a patch and certificate unique to Chimney Rock. Please let us know when you call to register if you are interested in joining us for this program! This activity will take place from 1pm to 2pm.
Outcroppings Trail Guided Hike
If your students have already participated in the Jr Ranger Program, you can join us for a hike to the top of Chimney Rock. This hike will be led by a Chimney Rock Naturalist on the Outcroppings Trail and will be focused on the unique geology of Chimney Rock Mountain and the Hickory Nut Gorge. This hike will be offered at 1:00pm and 2:30pm. If you're interested, sign up for one of these hikes when you call and register.
Price and Registration Info
Event costs cover admission to the Park for the entire day, all programs, program supplies and afternoon activities.
Student: $7.50 per Grady's Kids Club Member/$13 per non-member student
Adult: No charge for adult Annual Passholders/$12 for non-passholder adults
Call 800-277-9611/828-625-9611 to register for Fall Homeschool Day.
Registration closes one week prior to event date on Wednesday, September 13, 2017