Fall Girl Scout Day
Fall Girl Scout Day is Back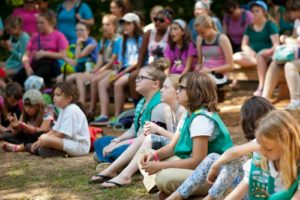 Chimney Rock at Chimney Rock's scouting events are some of our most popular events of the year. Our Fall Girl Scout Day is designed to let scouts enjoy the last weeks of autumn in one of North Carolina's most incredible settings. Special programs created just for Girl Scouts will leave your troop with new skills, knowledge and memories they'll carry with them for a lifetime.
Nuts & Bolts
Who: Girl Scouts of all ages are welcome. We will group scouts according to age as much as possible.
When: Saturday, November 4, 2017. Check-in at 9:30am. Orientation begins PROMPTLY at 9:45am. Programs are planned to conclude by 12:15pm for lunch. Enjoy lunch on your own, either in one of our lovely picnic areas or in Chimney Rock Village, where you can eat at our Old Rock Café or one of several other restaurants. Plan to spend the afternoon climbing our 32-foot tower, becoming a NC State Park Junior Ranger or exploring the Park with your group.
Programs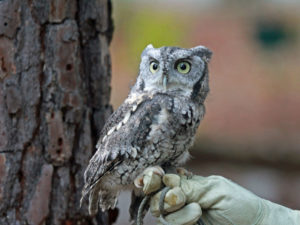 Whoo Gives a Hoot?
Everyone loves our nocturnal hooting neighbors, but what makes them so awesome? Our Naturalist will teach you about our native species and what makes them unique. Using silhouettes and sounds, learn to identify whoooo is in your backyard. What better way to finish up the program than to meet a live owl up-close and personal!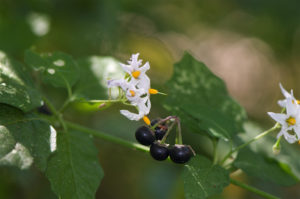 Touch Me Not!
Plants have many adaptations that help them survive in their environment. This class focuses on the ones that could be harmful to people. Scouts will learn why dangerous adaptations exist, how to identify them, and what to do in case of an emergency.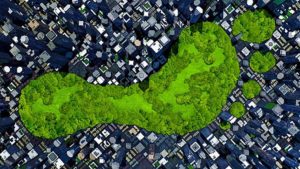 Outdoor Etiquette
Whether we want to or not, we impact the environment on every trip we take. Learn the best practices for reducing our footprint on the great outdoors so we can continue to enjoy it for generations to come.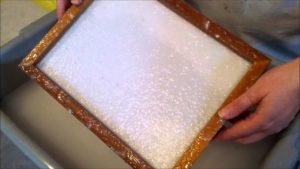 Pulp to Paper
The craft of paper making has been passed down for many generations. The Fall foliage serves as a great inspiration. Your scouts will join local artist, Nora Mosrie to take their creation from pulp to paper. Each scout will leave with a personalized piece.
Programs are specifically designed for scouts. We encourage adults and non-scout kids to enjoy the Park during program sessions.
Afternoon Options
Your admission is good for the whole day, so enjoy the Park! You can leave for lunch or do some sightseeing in the Village, just check back in with the Ticket Plaza when you return.
If your troop members aren't already Chimney Rock State Park Jr. Rangers, make sure to sign them up to become one when you register. Meet with a Ranger from 1pm to 2pm to hear more about what rangers do and to work on a stewardship project. All participants will receive a certificate and patch to take home. You must preregister for this activity.
We'll be opening the 32-foot climbing tower exclusively to Girl Scouts from 12:30-4:30pm. This activity is first-come, first-serve and is included in your registration. Each climber must weigh at least 25 lbs. and bring a waiver signed by a parent or legal guardian.
Want your scouts to try the real thing? Sign up for a guided rock climbing clinic with Fox Mountain Guides at www.foxmountainguides.com
Price and Registration Info:
Scouts: $15 per scout includes admission, all programs, program materials, one patch per scout and a chance to climb our 32' climbing tower.
Adults: 1 adult per 10 scouts is required and admitted at no cost; $12 per additional adult when registered with a group; otherwise adults are $15 each.
Additional Youth (ages 5-15): $5.50 per youth when registered with group; otherwise $7 each.
Registration is open now and closes Friday, October 27, 2017 ­or when we reach capacity of 200 scouts. Please call 828-625-9611 to reserve your spot.