Fall Color
Fall Color Report for 2019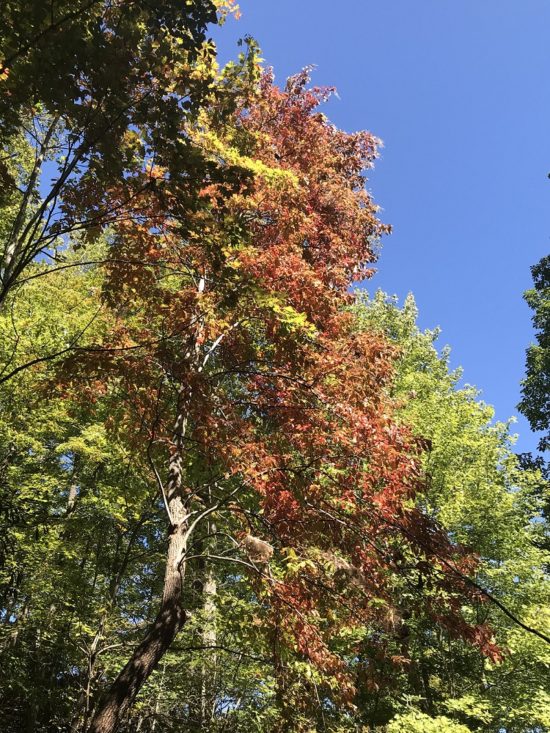 10/14 – 10/20
The cooler temperatures are starting to encourage color throughout the Hickory Nut Gorge. Traveling from Asheville on 74A, you can find foliage appearances starting from Dogwoods turning deep purple, red leaves of Sourwoods and the common yellow on Tulip Poplars. As you descend there is still a lot of green, but in the under story you can find the beginning signs of fall. At Chimney Rock State Park, the best chances for color can be seen from on the Exclamation Point and Skyline Trails as you climb in elevation and catch views of other peaks in the area. We expect more change over the next few weeks based on forecast.
10/7 – 10/13
Fall is slowly arriving in Hickory Nut Gorge. At the highest elevations we are seeing Tulip Poplar leaves starting to yellow and Dogwoods beginning to show a hint of their autumn color. We expect more change over the next week due to the predicted forecast of cool nights and sunny days later this week. We expect peak color in this area late October – stay tuned!
For detailed Fall Color Report for all of western North Carolina click here.
Please check back for weekly updates or check out our live camera feed from up near the Chimney.