2022 Winter Homeschool Day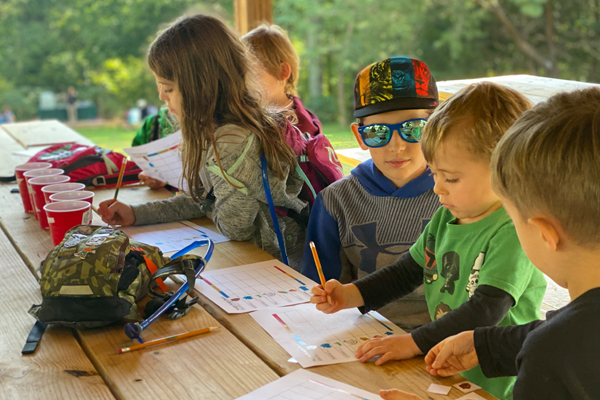 Put on your winter jackets, gloves, hats and join us for Chimney Rock's Winter Homeschool Day. Nature is pure magic in the winter and it's a time when we generally don't explore the world around us. Come observe the quiet and stillness of the Park during this slower season. We are not going to let a little cold weather slow us down!
Morning Programs –
Orientation begins at 10:15am
Where Did We Go?
Have you ever wondered where all the wildlife goes during the winter? Not all animals do the same thing when the weather turns cold, and days become shorter. Join a naturalist and some of our animal ambassadors to learn what tactics our wild neighbors are using to survive this time of year.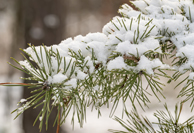 Extraordinary Evergreens
When we think of a winter landscape, we often think of bare trees and grey colors. However, if you look closely, you will see sprigs of green throughout the forest. Students will learn why these trees keep their color and how to identify some of the different common species. Everyone will enjoy a tasty science experiment to end the program.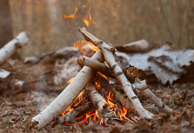 Bow Drill Basics
This interactive program is designed for all your students who love survival skills. The thought of being lost in the woods can be overwhelming, so let's be prepared. The basic skill of creating and using a bow drill is fun and beneficial. This activity is sure to be a smokin' good time.
Afternoon Options –
Begin at 1:30pm
Join us after lunch for one of these optional activities. There are no added fees for these afternoon programs and hikes, but please make sure to pre-register for them when you book.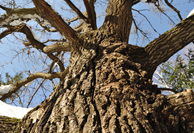 Winter Tree ID Hike
Join a naturalist on a guided hike through our winter woods. It's no surprise that recognizing trees without their leaves can be tricky. Learn how to distinguish trees from one another using the other clues such as bark and twigs. Put your detective skills to the test on this guided adventure.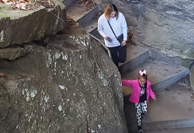 Self-Guided Hikes
Hike any of our 6 trails which range in difficulty from easy-to-moderately strenuous. Ask our knowledgeable staff which trail is the best fit for you.
Nuts and Bolts
When: Wednesday, February 16, 2022
Check-in by 10am; orientation begins promptly at 10:15am.

Costs: $10 adult admission, no charge for adult annual passholders,
$14 youth (ages 5-15) admission and programs, $8 Rockin' Discovery passholder.

Registration is now open.
Registration closes February 11, 2022.
Space is limited.