2022 Spring Girl Scout Day and Campout
Calling all scouts! Come join us at Chimney Rock at Chimney Rock State Park for our annual Spring Girl Scout Day and Campout. Scouts will experience hands-on programs and get the chance to explore the Park during one of our favorite events of the year. Get ready to meet new friends and have exciting adventures.
Morning Programs
Orientation begins promptly at 9:45am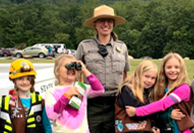 Orienteering 101
Come join a State Park Ranger and learn an essential skill that is being replaced with satellites, smart phones and GPS. Orienteering is a skill developed in the 19th century for traveling through unknown lands with only a map and compass. This program will teach scouts how to read a basic map, how to use a compass and send them out on a short orienteering course to test their newfound skills.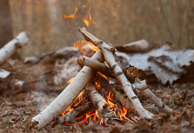 Bow Drill Basics
Would you know how to make a fire if you were lost in the woods? Learn a basic survival skill and get hands-on experience using a bow drill. After this program, scouts should be able to create their own bow drill and be prepared to use it if necessary. This will be a smokin' good time.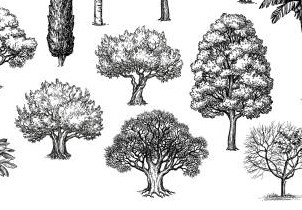 Treemendous Art
Local artist Nora Mosrie is back for her much sought after art lessons! Trees have always been a popular subject in art. Create a basic drawing of a deciduous tree by learning to draw its parts and features. What a fantastic way to celebrate NC State Park's "Year of the Tree."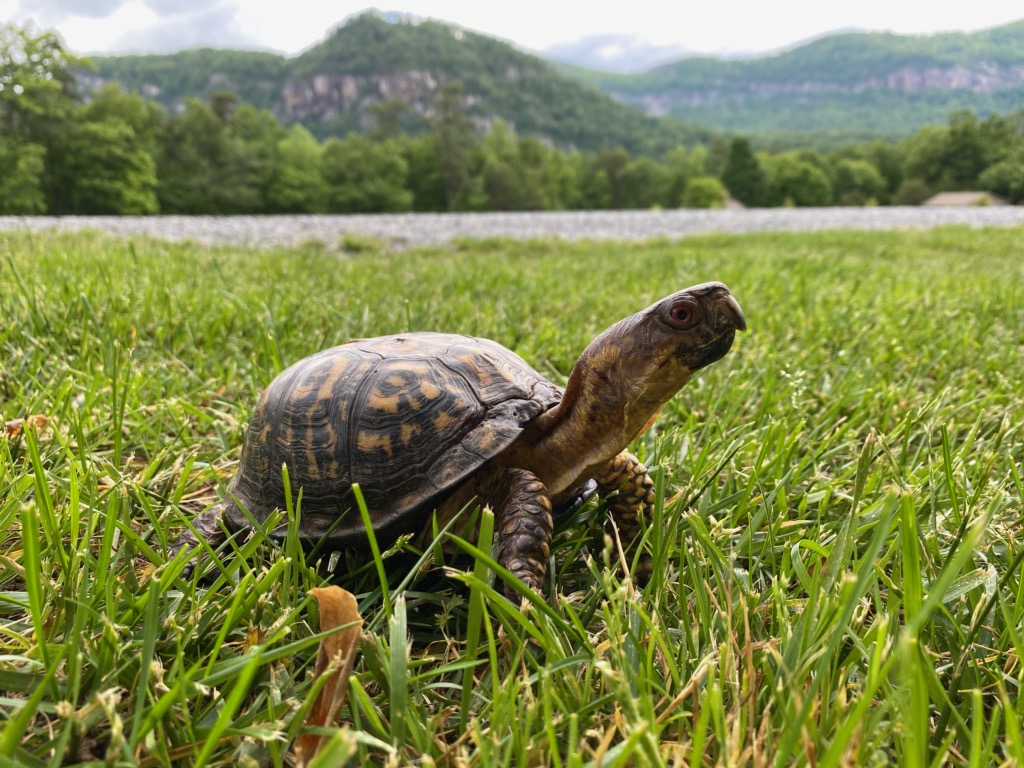 Rockin' Reptiles & Epic Amphibians
Reptiles and amphibians are often confused with one other, but the differences between these two groups of mysterious animals are vast and intriguing. Scouts will join our team to investigate these fascinating creatures and get up close and personal with our live animal ambassadors.
Afternoon Options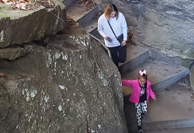 Self-Guided Hikes & Discovery Stations
Now is the time for exploration! Set out with your scouts on any of our six trails (ranging in difficulty from easy to moderately strenuous) and get ready for an adventure. Our knowledgeable staff can help you decide which trail is the best fit for your troop. As you hike, look for our three Discovery Stations on the trails. Each station will have a staff member to interpret what you've seen along your way as well as hands-on activities for the scouts to enjoy.
Campout Option
The overnight option is designed so you can bring your gear and spend the night!

We provide several community fire rings and wood, but all other essentials are the responsibility of the group.
Typically, set-up begins after 4pm. Depending on the volume of the general public in the area, this can fluctuate a bit. You must be packed up by 9am the next morning. However, you're welcome to stay and explore the Park some more on Sunday after your site is broken down.

Park staff is onsite throughout the night.
Nuts and Bolts
When: Saturday, May 14 – Sunday, May 15, 2022
Check-in by 9:30am; orientation begins promptly at 9:45am.
Costs: $16 per scout for admission to the Park for the day, all programs and patches. One adult chaperone per 10 scouts is required and is admitted at no charge.
Additional adults are $14 and additional non-scout children are $6 but must be included in the troop registration and payment.
Registration: Register your group online. Registration closes on May 6, 2022 or when we reach our limit of 150 scouts.