2021 Fall Girl Scout Day
Fall is the perfect time to head to Chimney Rock with your troop to discover one of North Carolina's most iconic state parks. We will have a fun-filled day of hands-on learning and exploration. If one day isn't enough, seize the rare opportunity to camp beneath the stars in the Park. There is something for everyone at Chimney Rock's Fall Girl Scout Day.
Morning Programs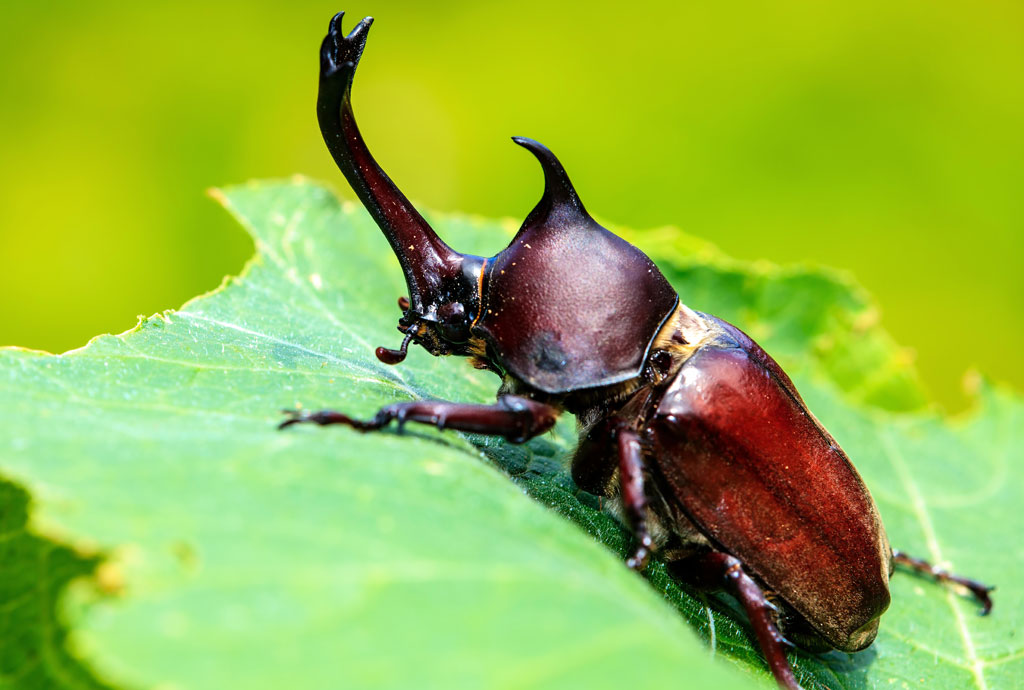 Beetles 101
What's creepy, crawly and right under our feet? Beetles! Did you know that there are more than 500,000 species of beetles around the world? It's the "Year of the Beetle" in NC State Parks! Learn about the many interesting ways that these fascinating creatures play a role in our ecosystem.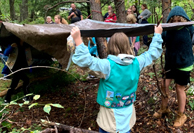 10 Essentials
Heading out to a park or wilderness area? Do you know what to bring with you? Join a Chimney Rock Park Ranger and learn how to stay safe while enjoying the great outdoors. Nature can be unpredictable, and it's always best to be prepared.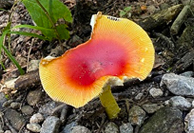 Forest Explorers
The world beneath the forest floor is humming with life. Join a naturalist and flip rocks, lift logs and explore the world underneath your feet. You never know what amazing critters, flora and fungi you will find.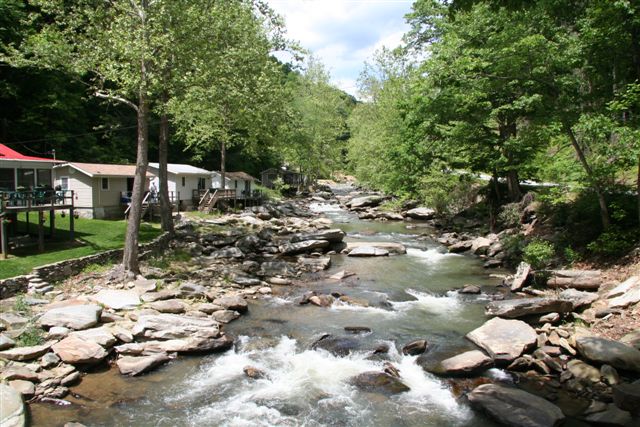 Creek Critters
Everyone loves splashing in a refreshing creek, but who lives in the water and under the rocks? Practice identifying different macro-invertebrates and learn how they can help determine the health of the creek. Decide which Leave No Trace principles can help keep our creek healthy. Join the Junior Waterfall Keepers and start earning your Creek Critter badge today!
Afternoon Options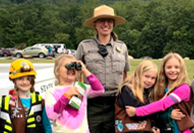 What a Ranger Does
Did you know that NC State Park Rangers wear many hats, literally? This fun program will introduce your Scouts to a day in the life of one of Chimney Rock's Rangers and let them see for themselves what this job entails. Scouts will have the opportunity to begin their journey to becoming a Chimney Rock State Park Junior Ranger.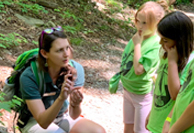 Survival Skills
A simple nature outing can take a dangerous turn if you're not prepared to handle small emergencies in the wilderness. Knowing some basic survival skills and being prepared can save you from trouble, and even save lives. Join our naturalist and help prepare yourself for your next adventure.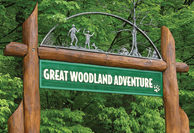 Self Guided Hikes
Hike any of our 6 trails which range in difficulty from easy to moderately strenuous. Ask our knowledgeable staff which trail is the best fit for you.
Campout Option
The overnight option is designed so you can bring your gear and spend the night. We provide several community fire rings and wood, but all other essentials are the responsibility of the group.
Typically, set-up begins after 4pm. Depending on the volume of the park guests in the area, this can fluctuate a bit. You must be packed up by 9am the next morning. However, you're welcome to stay and explore the Park some more on Sunday if your site is broken down. Park staff is on-site throughout the night.
Nuts and Bolts
When: Saturday, October 8 – Sunday, October 9, 2021
Check-in by 9:30am; orientation begins promptly at 9:45am.
Costs: $16 per scout for admission to the Park for the day, all programs and patches. One adult chaperone per 10 scouts is required and is admitted at no charge.

Additional adults are $14 and additional non-scout children are $6 but must be included in the troop registration and payment.

Camping fee is $8 per camper.
Register your group by calling 828-625-9611 ext. 1837. Registration closes when we reach our limit of 150 scouts.