Latest News
Park Partially Reopens Starting May 9th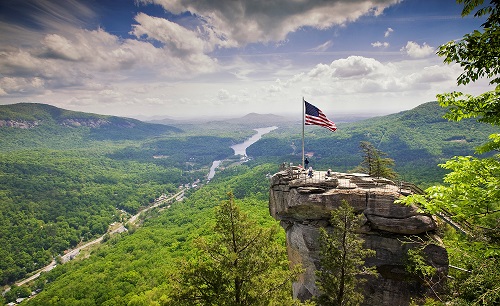 While many things around us have changed due to the Covid-19 virus, one thing remains the same – our commitment to provide a safe and fun-filled visit to Chimney Rock at Chimney Rock State Park for all our guests.
As NC Governor Cooper's Phase 1 plan goes into effect on Sat., May 9, we will reopen the Park at a reduced level.
What does that mean?
Access in the Park will be by hiking only.
To conform with social distancing and in the interest of safety for our guests and associates, there will be no shuttle or elevator service. The restrooms will be open. The Cliff Dwellers Gift Shop on the top parking lot will be open with limited capacity, and the Sky Lounge near the Chimney will also be operating at limited capacity with drinks and snacks available for purchase.
There is no parking on the top of the mountain while the retaining wall and parking lot that were damaged by severe storms in 2017 and 2018 are being reconstructed.
Everyone will have to park at the Meadows located midway into the Park where there is limited space. The sale of online day tickets will be suspended at this time. There will be no preferential treatment. We cannot guarantee that anyone will be able to get in at the time they arrive, even our annual passholders, due to the parking capacity issue. Vehicles will be allowed to enter on a first-come, first-serve basis. When the lot is full, we will close the Park until more space becomes available.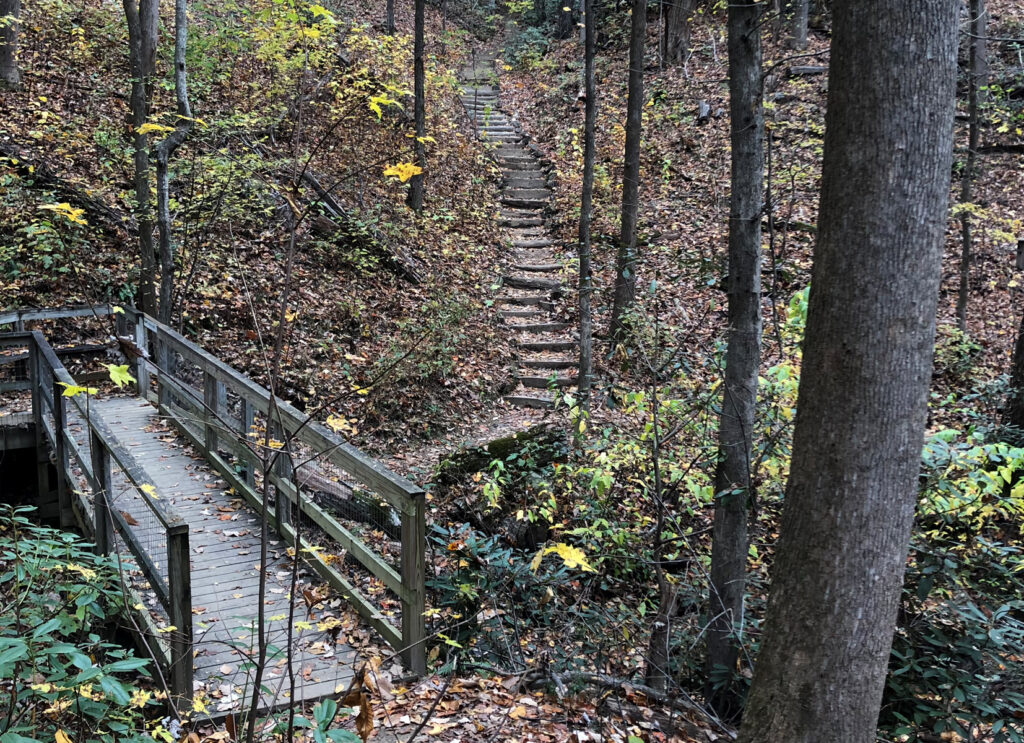 After you are parked, you will have to hike the moderate-to-strenuous Four Seasons trail 0.7 miles uphill (400-foot gain in elevation) with some steep steps along the way. This trail connects with the Hickory Nut Falls trail that leads in one direction to 404-foot Hickory Nut Falls and to stairs up to the top lot in the other direction. From that point, a 15-20-minute hike up the moderate-to-strenuous Outcroppings Trail leads to the "Rock." The other trails beyond that point, the strenuous Exclamation Point trail and the more moderate Skyline trail, are also open.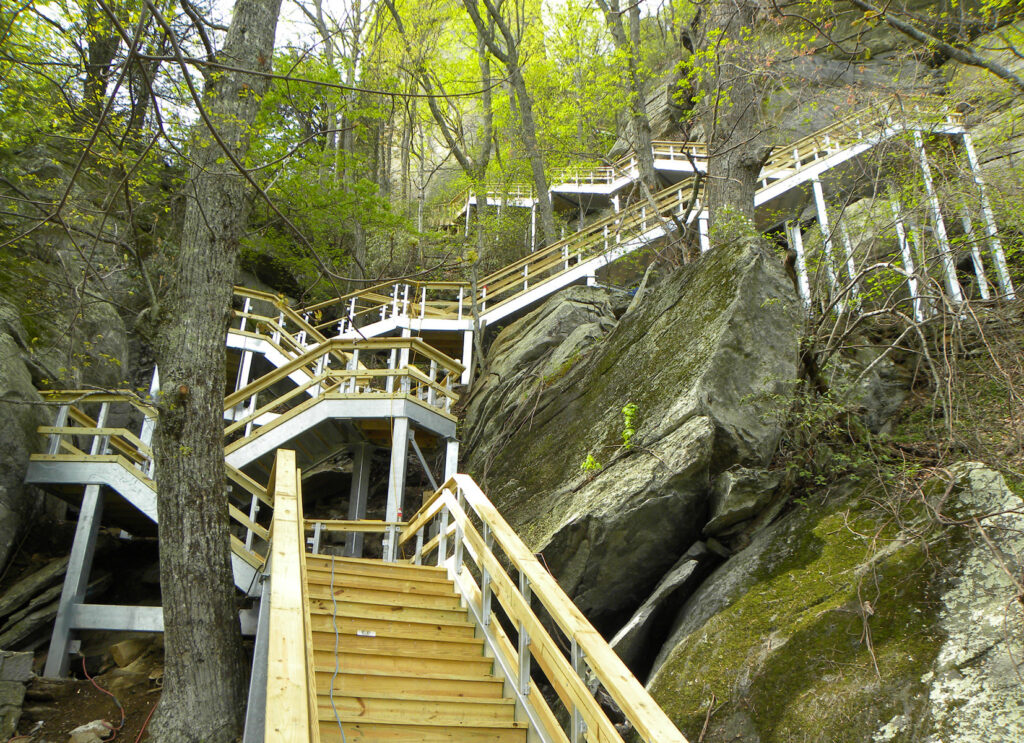 Lookouts and observation decks have limited capacity. We will ask guests not to linger; take turns so that everyone can get a chance to enjoy the views.
Unless you're up for a big hike or are only interested in taking the short, easy-to-moderate Great Woodland Adventure trail located near the parking area, you should consider waiting to visit the Park until we can better accommodate you.
The Park will open from Friday through Tuesday at 8:30am. The Ticket Plaza will close at 4:30pm to give hikers time to get back to their cars and out of the Park by 7pm closing.
A rigorous cleaning schedule is in place. We ask that you keep your distance, do not gather in groups of 10 or more, keep moving, use the sanitizer stations and follow the rules.
The Old Rock Café in Chimney Rock Village will be open on Friday through Tues from 11am-5pm for to-go orders only until restrictions change.
Chimney Rock Management associates and our State Park partners are eager to get back to work and are looking forward to hosting guests again during this especially beautiful season of the year. We need everyone's understanding and cooperation to make this phased approach work.
If we work together and do not become complacent, we anticipate some more restrictions will be lifted and we will be able offer additional amenities in the coming weeks and months. Please check our website often for the latest updates.