2019 Fall Homeschool Day
Chimney Rock's Fall Homeschool Day is our largest homeschool event of the year. The morning engages students through hands-on programs designed to help foster their appreciation of the natural world around us. Stay after lunch and hear more about what NC State Park Rangers do or take a guided hike on one of our popular trails. Don't worry, the fun doesn't have to end with us. Check out what our partners have going on this same week and plan to stay a few days!
When: Wednesday, September 18, 2019
Morning Programs – Orientation begins promptly at 9:45am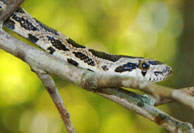 Celebrate Snakes

It's the Year of the Snake for NC State Park's, and we are celebrating! It's okay to be scared of our scaly neighbors, but it's important to understand the vital role they play in our ecosystem, too. Your students will enjoy meeting some of our cold-blooded animal ambassadors and learning facts to erase some of the myths they may have heard.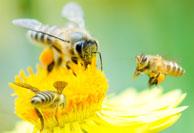 The Buzz on Bees

This interactive program will help students learn more about the different types of bees and how these fascinating insects impact our daily lives. Students will explore the wide variety of bees and learn which ones are easiest to manage. To conclude the program, everyone will get the opportunity to witness characteristics of an active hive up-close.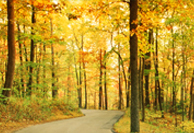 Falling for Autumn

For most of us humans, fall means cooler temperatures, shorter days and beautiful leaves. However, autumn is a very important time of change in the life cycle of plants and trees. This session will explore what they're doing to prepare for the cooler season ahead. Students will also make a fall craft to take home.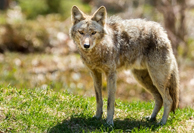 Predator vs. Prey

In the web of life, every role is important. This program will introduce students to the different characteristics between predators and prey while helping them to understand the necessity of them all. A fun game will help drive the lesson home.
Afternoon Options – Begin at 1:30pm
Join us after lunch for one of these three optional activities. There are no added fees for these afternoon programs and hikes, but please make sure to pre-register for them when you book.
What a Ranger Does
Did you know that NC State Park Rangers wear many hats, literally? This fun program will introduce your students to a day in the life of one of Chimney Rock's Rangers and let them see for themselves what this job entails. This program will also fulfill part of the Junior Ranger requirements towards becoming a Chimney Rock State Park Junior Ranger.
History in the Making
After a quick ride up on our elevator, you'll find yourself looking at some of the best views in the Blue Ridge Mountains. Can you imagine how it looked in 1902 when it was purchased by the Morse family? After visiting the top of Chimney Rock itself, you'll begin your 500-stair descent down the Outcroppings Trail. During the walk your guide will take you through over 100 years of our history. You never know what was once there where you stand today.
Hickory Nut Falls Hike
If getting close to nature is how you hope to spend your afternoon, this is the best option for you. You'll learn which plants and animals can be found here and what makes Hickory Nut Gorge such a diverse area. Of course, the highlight will be reaching the base of the 404' Hickory Nut Falls and the beautiful surrounding cliffs that make the gorge so unique.
Nuts & Bolts
When: Wednesday, September 18, 2019
Check-in by 9:30am; orientation begins promptly at 9:45am.

Costs: $14 adult admission, no charge for adult annual passholders,
$14 youth (ages 5-15) admission and programs, $8 Rockin' Discovery passholder.
Registration: Space is limited. Call 828-625-9611, ext. 1810 to make your reservation today.
More Fun in Western North Carolina
We want your experience in our area to be full of experiences that rock! Check out what else you can do while you're here:
Biltmore Estate's Annual Fall Homeschoool Day: September 19 & September 20
Adventure Center of Asheville is offering 20% on adventures if you are coming to the area for our homeschool programs. Use the code CRPhome when booking.