Mother's Day Weekend in Chimney Rock
Celebrate Mother's Day early in Chimney Rock
Park, Chimney Rock Village offers family-friendly activities on Saturday, May 13
On the Saturday, May 13, visitors to Chimney Rock at Chimney Rock State Park will have a variety of entertainment choices.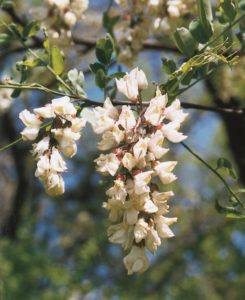 Chimney Rock at Chimney Rock State Park will offer a guided Wildflowers Hike, from 9 a.m. to noon, for individuals interested in exploring the Park's flora. Registration is required for this event. Cost is $22 Adult, $7 Annual Passholder, $12 Youth (ages 5-15), $5 Grady's Kids Club Member. Advance registration required. Individuals interested in registering can do so by calling 800-277-9611.
Those that want to explore the Park on their own can take advantage of the Park's Mother's Day buy-one, get-one deal, valid May 13 and May 14 with coupon,  which allows guests to buy one adult pass for themselves and receive another pass for mom or grandma.
Before or after going on the ultimate hiking adventure, guests can enjoy the sights and sounds of Chimney Rock Village's SprinGo Festival.
The annual event launches the Chimney Rock Village visitor season and features an outdoor concert by the Symphony of Rutherford County as well as many other unique events like CowPie Bingo.
SprinGo kicksoff this year with a Pancake Breakfast at the Chimney Rock Firehouse from 7 -10 a.m.
After Breakfast, visitors can participate in CowPie Bingo for a cash prize from 9 a.m. to 2 p.m. Recycled garden art will also be on display throughout the village from 9 a.m. to 5 p.m. and festivalgoers can bid on or purchase pieces that tickle their fancy.
Downtown Chimney Rock will roar for spring during the SprinGo parade at 11 a.m. The parade will travel  through the center of downtown and feature fire trucks, Little Miss and Little Mr. SpringGo, llamas, and a Holstein Cow—to keep things Moo-ving along.
After a full day of events, a grilled dinner will be available for purchase in the Gathering Place. Diners can enjoy the sounds of the Symphony of Rutherford County as the sun makes its way behind the mountains.
Those interested in giving mom an extra-special day in Chimney Rock should plan to bring lawn chairs, sunscreen and a jacket as well as a cooler with their favorite beverages.
SpringGo Schedule 
May 13th
7 am – 10 am:  Pancake Breakfast at the Chimney Rock Firehouse
9 am – 2 pm: CowPie Bingo (Cash prize)
9 am –  5 pm: Recycled Garden Art Display & Auction in the Village
11 am: SpringGo Parade thru the Village
5:30 pm: Grilled dinner
6:45 pm: Auction winners announced
7 pm: Spring Concert by the Symphony of Rutherford County