2021 Spring Homeschool Day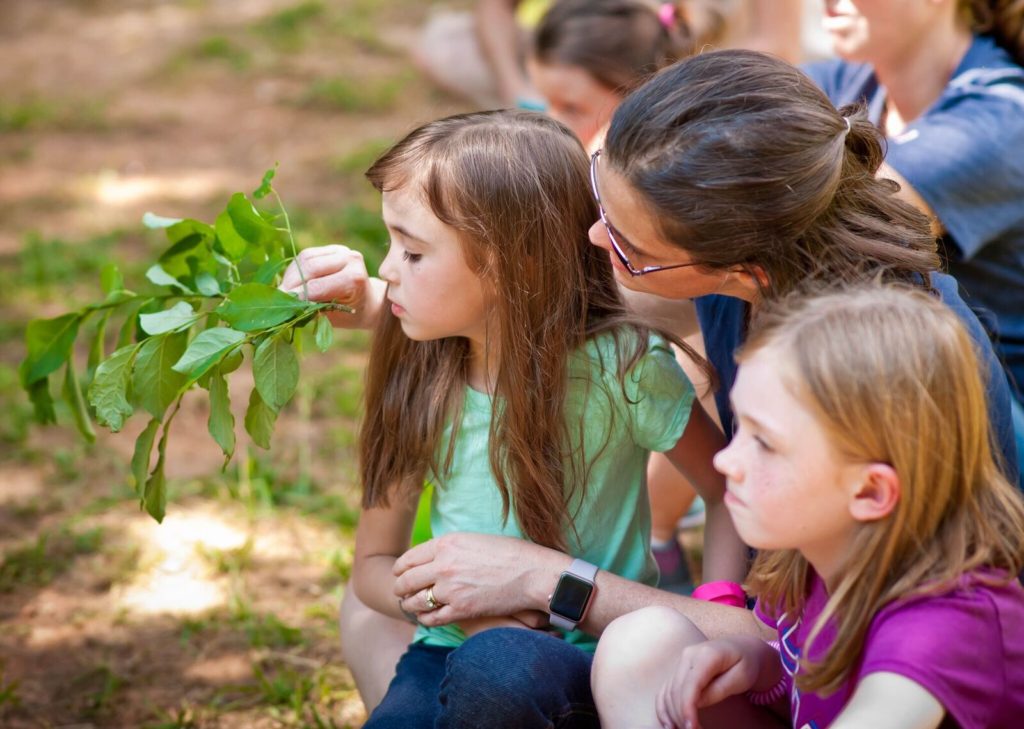 The Chimney Rock at Chimney Rock State Park's education team is excited to present our bi-annual Homeschool Day. Homeschoolers will engage in hands-on educational programs developed to foster appreciation for the natural world that surrounds us. Your homeschooler is sure to enjoy a fun-filled day in one of North Carolina's most beautiful parks.
Morning Programs –
Orientation begins at 9:45am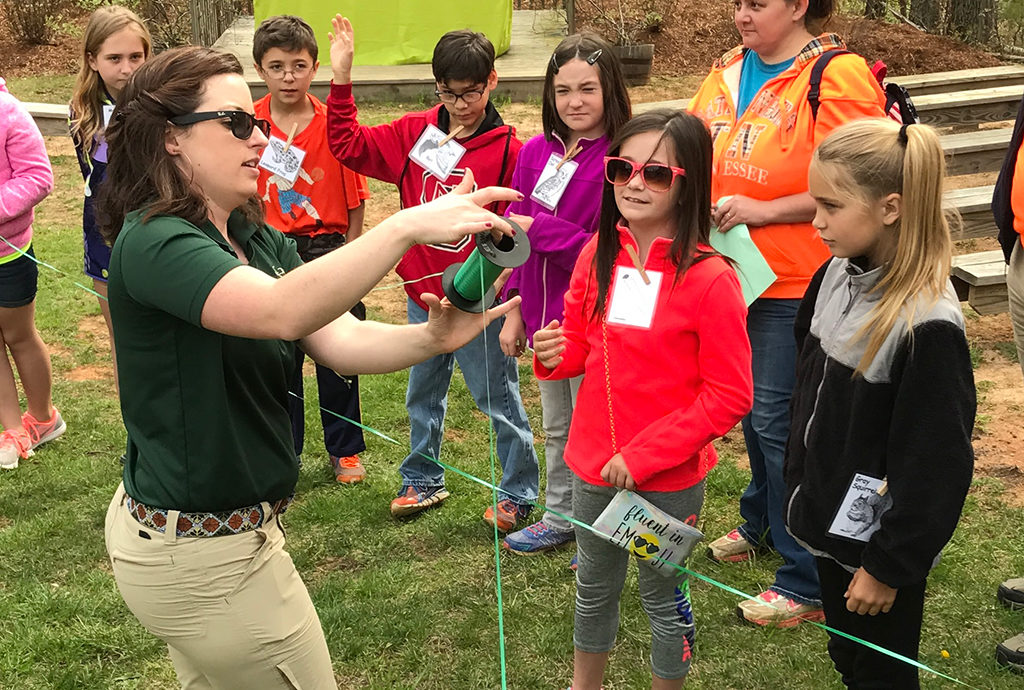 Web of Life
In nature, everything is connected, from the smallest insect to the largest tree. In this program, students will learn how energy cycles and transfers through the ecosystem. To further reinforce nature's interconnectedness, students will play an interactive game.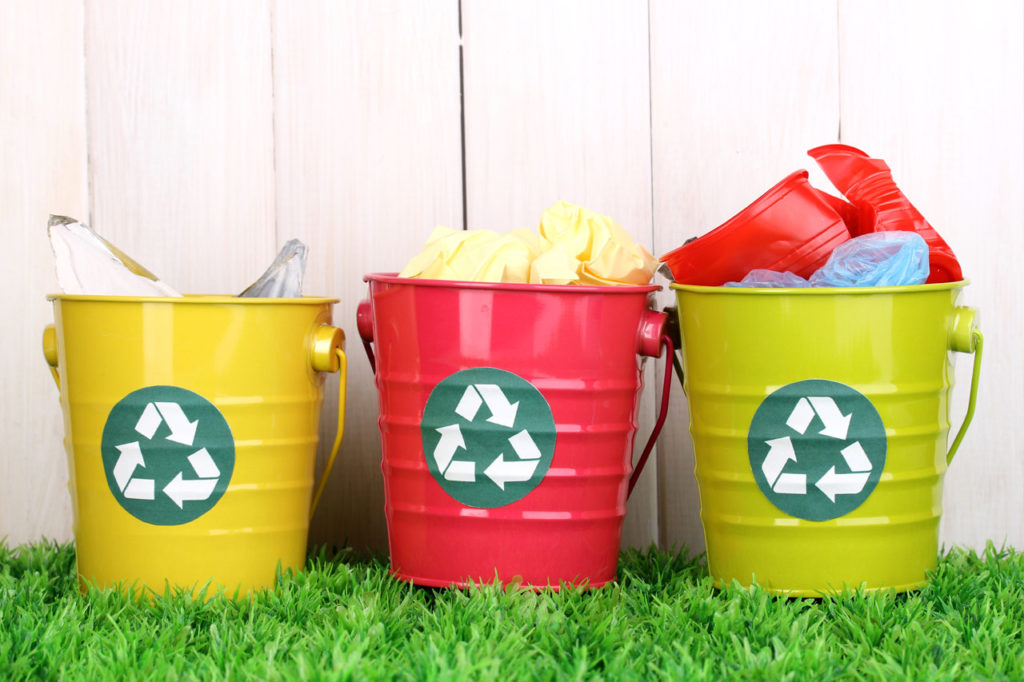 Earth Day Everyday
Be a part of the solution, not the problem. Humans impact the environment in many ways, both good and bad. Students will learn about the importance of the Three Rs, reducing, reusing and recycling. They will put their knowledge and bodies to the test when they run the amazing obstacle course made from recycled material.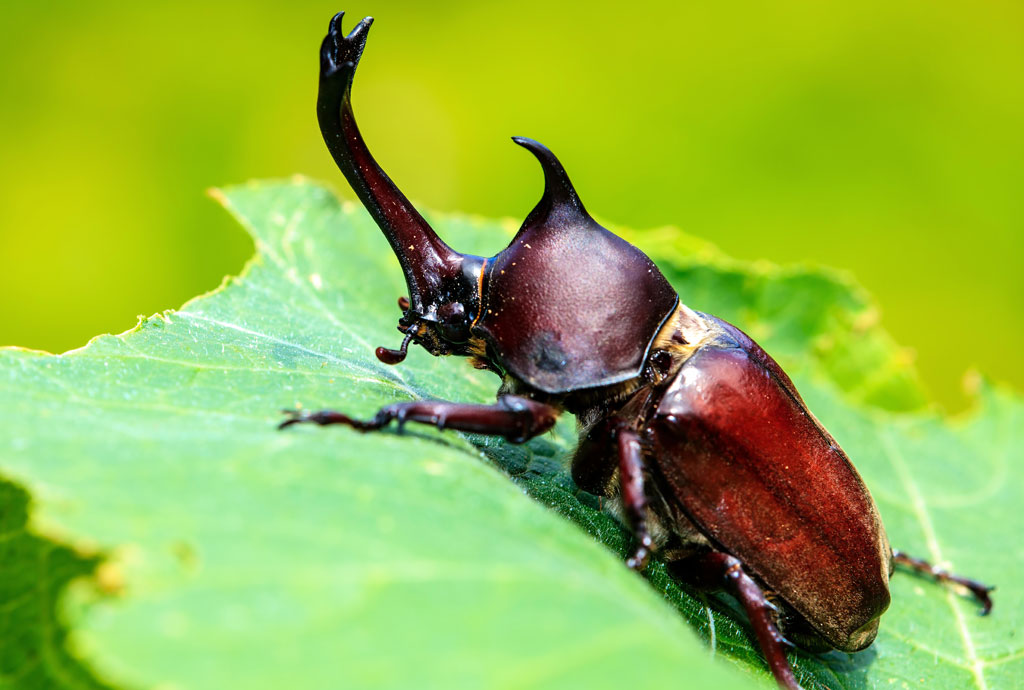 Nature's Recyclers
Did you know that Nature is the original recycler? Snails, slugs and fungus, among other decomposers, help break down material right under our feet. Students will discover the world of nature's recyclers through exploration of rotting logs and collecting critters.
Afternoon Options –
Begin at 1:30pm
Join us after lunch for one of these three optional activities. There are no added fees for these afternoon programs and hikes, but please make sure to pre-register for them when you book.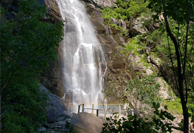 Guided Waterfall Hike
The Park's most popular trail is the Hickory Nut Falls trail. This 1 ½ mile round-trip hike winds past plants, trees and geologic features that make Chimney Rock a natural wonder. What reward could be better than seeing the full drop of 404-foot Hickory Nut Falls and feeling its mist on your face?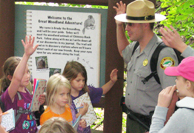 What A Ranger Does
What does it mean to be a NC State Park Ranger? This interactive program will help your child discover the many facets of the job and how they can become a ranger one day. If they're interested in becoming a Chimney Rock State Park Junior Ranger, this session will count towards some of those requirements.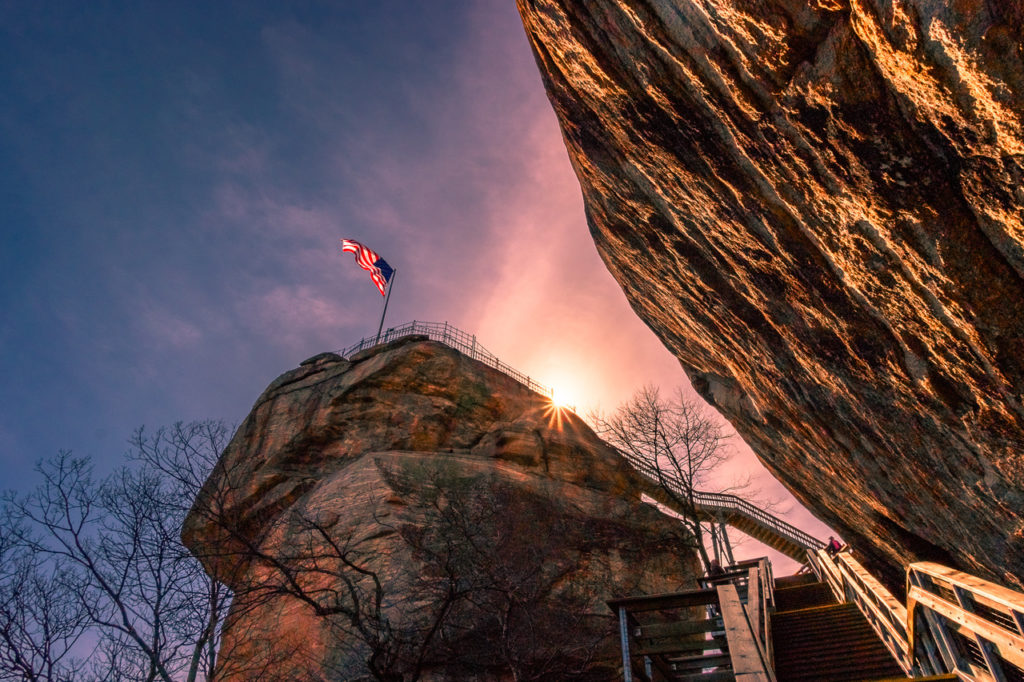 Guided Geology Hike
Have you ever been inside a 500-million-year-old mountain? Did you know that rocks could bend? Chimney Rock is home to many amazing geological features. Come take a trip through time, and you'll never look at rocks the same way again.
Nuts and Bolts
When: Wednesday, April 28, 2021
Check-in by 9:30am; orientation begins promptly at 9:45am.

Costs: $14 adult admission, no charge for adult annual passholders,
$14 youth (ages 5-15) admission and programs, $8 Rockin' Discovery passholder.

Registration: Space is limited. Registration is now open.