2021 Spring Girl Scout Day
Gather your troop, pack your supplies and head out to Chimney Rock for our Annual Spring Girl Scout Day and optional campout. Join us to explore new places, meet new friends and spend the night under the stars during this special event.
Morning Programs
9:30am – 12:15pm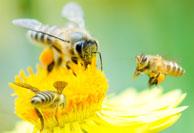 The Buzz on Bees
This interactive program will help scouts learn more about the different types of bees and how these fascinating insects impact our daily lives. Participants will explore the wide variety of bees and learn which ones are easiest to manage. To conclude the program, everyone will get the opportunity to witness characteristics of an active hive up-close.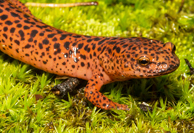 Secretive Salamanders
Did you know that 17 percent of the world's salamanders live in the Southeastern US? We are so lucky to have these special, secretive amphibians inhabiting our region. Scouts will learn more about salamanders and what they can do to protect and conserve them and their habitats.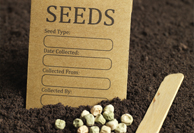 Seeds for Bees
Let's get artsy! After learning about bees and their role in the ecosystem, let's help these hard workers. Scouts will get to create their own seed packets, making them as unique as they are. Each packet will be filled with seeds to take home and plant for our native pollinators.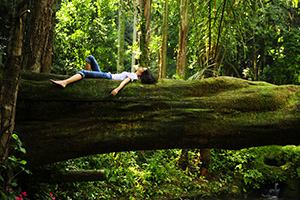 Outdoor Ethics
Scouts know that spending time in the outdoors must be done while showing respect for their surroundings. This fun program will expand on your existing knowledge and give your troop the tools they need to plan for adventures and lessen any negative impacts.
Afternoon Options
Activities begin at 1pm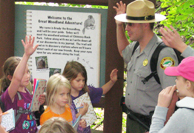 What a Ranger Does
Did you know that NC State Park Rangers wear many hats, literally? This fun program will introduce your scouts to a day in the life of one of Chimney Rock's Rangers and let them see for themselves what this job entails. Scouts will have the opportunity to begin their journey to becoming a Chimney Rock State Park Junior Ranger.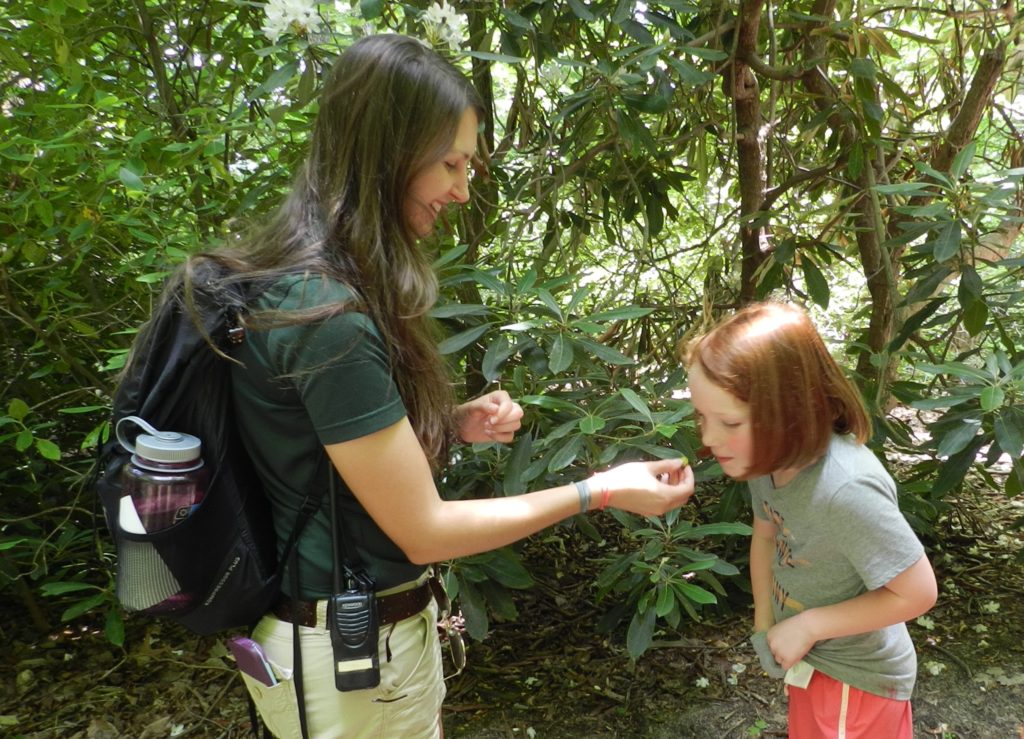 Hike with a Naturalist
Join one of our naturalists to explore the Hickory Nut Falls trail. Scouts will learn about the flora, fauna, and geology as they make their way to the base of one the highest waterfalls in NC State Parks.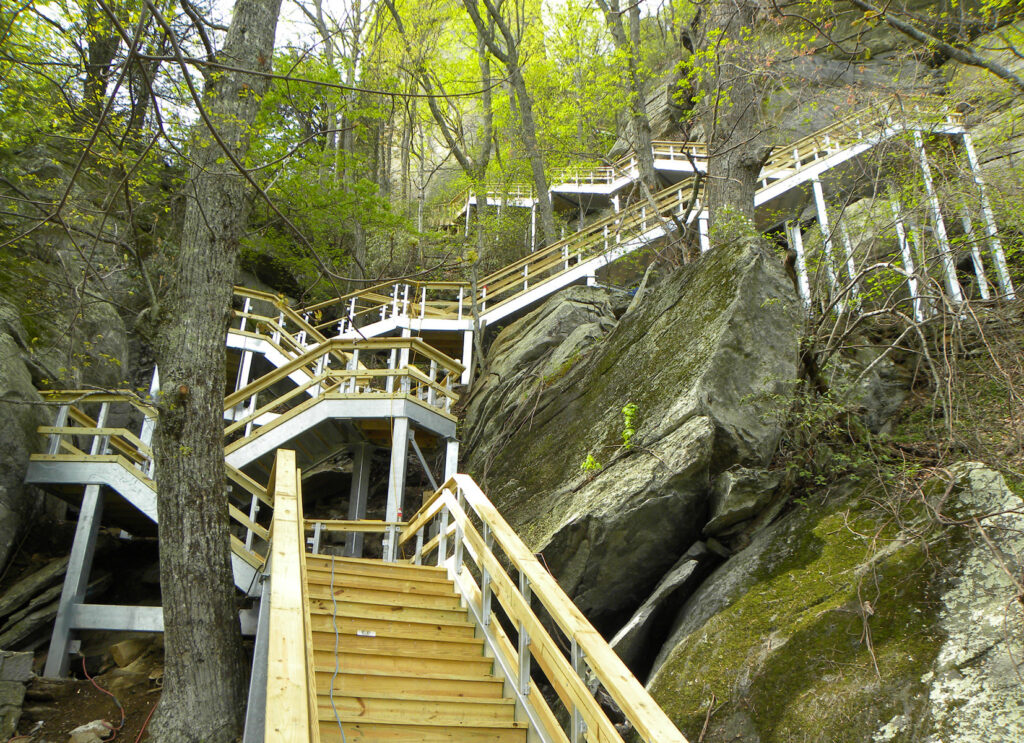 Self Guided Hikes
Hike any of our 6 trails which range in difficulty from easy to moderately strenuous. Ask our knowledgeable staff which trail is the best fit for you.
Campout Option
The overnight option is designed so you can bring your gear and spend the night.
We provide several community fire rings and wood, but all other essentials are the responsibility of the group.
Typically, set-up begins after 4pm. Depending on the volume of other guests in the area, this can fluctuate a bit. You must be packed up by 9am the next morning. However, you're welcome to stay and explore the Park some more on Sunday if your site is broken down.
Park staff is onsite throughout the night.
Nuts and Bolts
When: Saturday, May 15 – Sunday, May 16, 2021
Program begins promptly at 9:30am. Afternoon activities begin at 1pm. Hike times may vary to keep group size limited.
Costs: $16 per scout for admission to the Park for the day, all programs and patches. One adult chaperone per 10 scouts is required and is admitted at no charge.
Additional adults are $14 and additional non-scout children are $6 but must be included in the troop registration and payment.
Camping fee is $8 per camper.

Register your group by calling 828-625-9611 ext. 1837. Registration closes on May 7, 2021 or when we reach our limit of scouts.

Covid-19 Protocols: Chimney Rock Management will be practicing recommended protocols during programs, hikes and the campout. Group size will be kept to minimum therefore space is extremely limited. Any NC mandates in place are expected to be followed by all participants.