Latest News
Chimney Rock Construction Projects Progress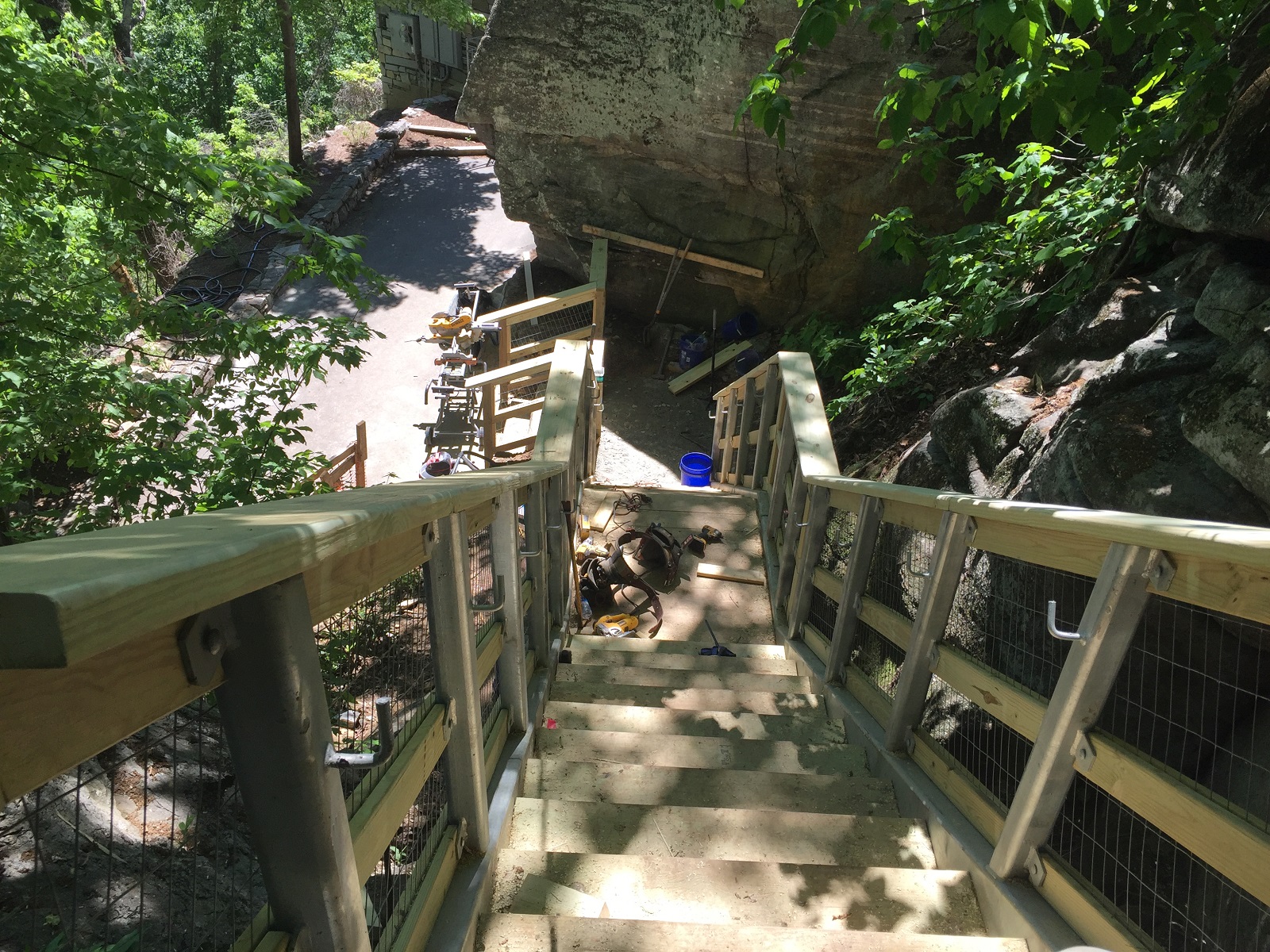 There are lots of projects underway this season, but when everything is completed, we're all going to be in for a real treat. A larger, shady deck designed for resting and enjoying programs and a wider, more substantial stairway to the waterfall trail are currently in the making.
It looks like Crevice Pass, the new feature that connects to the Outcroppings trail to the "Rock," will be open by mid-May.  You'll like how this alternate path threads between the boulders and joins the staircase that leads up the mountain. Once this bypass is ready, the deck at Gneiss Cave will be closed. The first delivery of steel for the deck columns has been scheduled for delivery this month while the steel for the beams will come soon after.
Once all of the steel has been set, wood framing for the structure can begin. If all goes as planned, the space should be ready for use by mid-summer.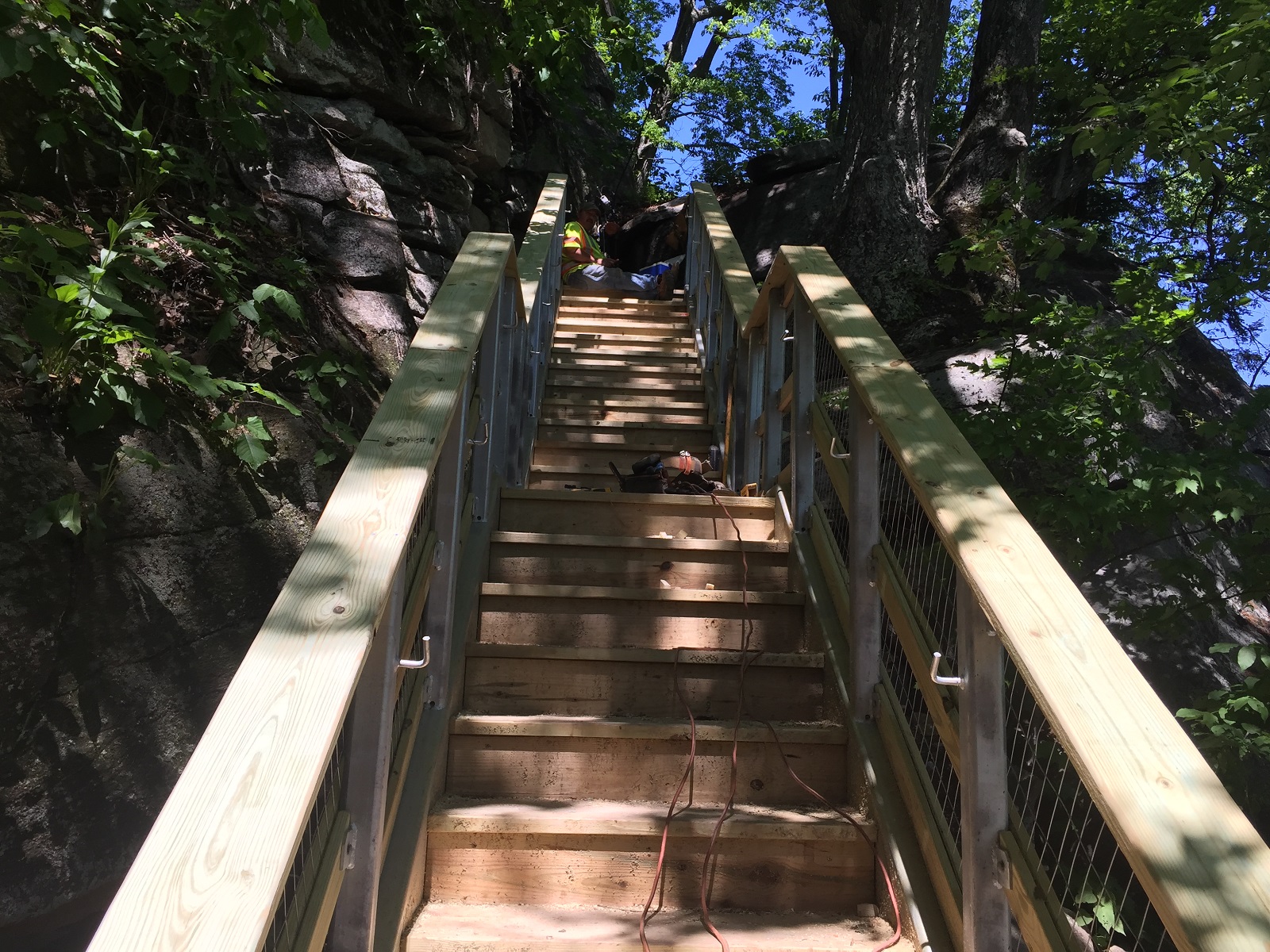 Erection of the steel supports for the connector trail will follow.
The upgrades to the elevator will continue throughout the summer.  In mid-June, the Park will be closed a day or two while a helicopter removes old equipment from the penthouse on top of the shaft. We'll post the date on our website as soon as it is confirmed.  It won't be safe for us to be in the Park while materials are being flown overhead, but you'll be able to get a good view of the flying activity from the Gathering Place located above the public parking lot in Chimney Rock Village.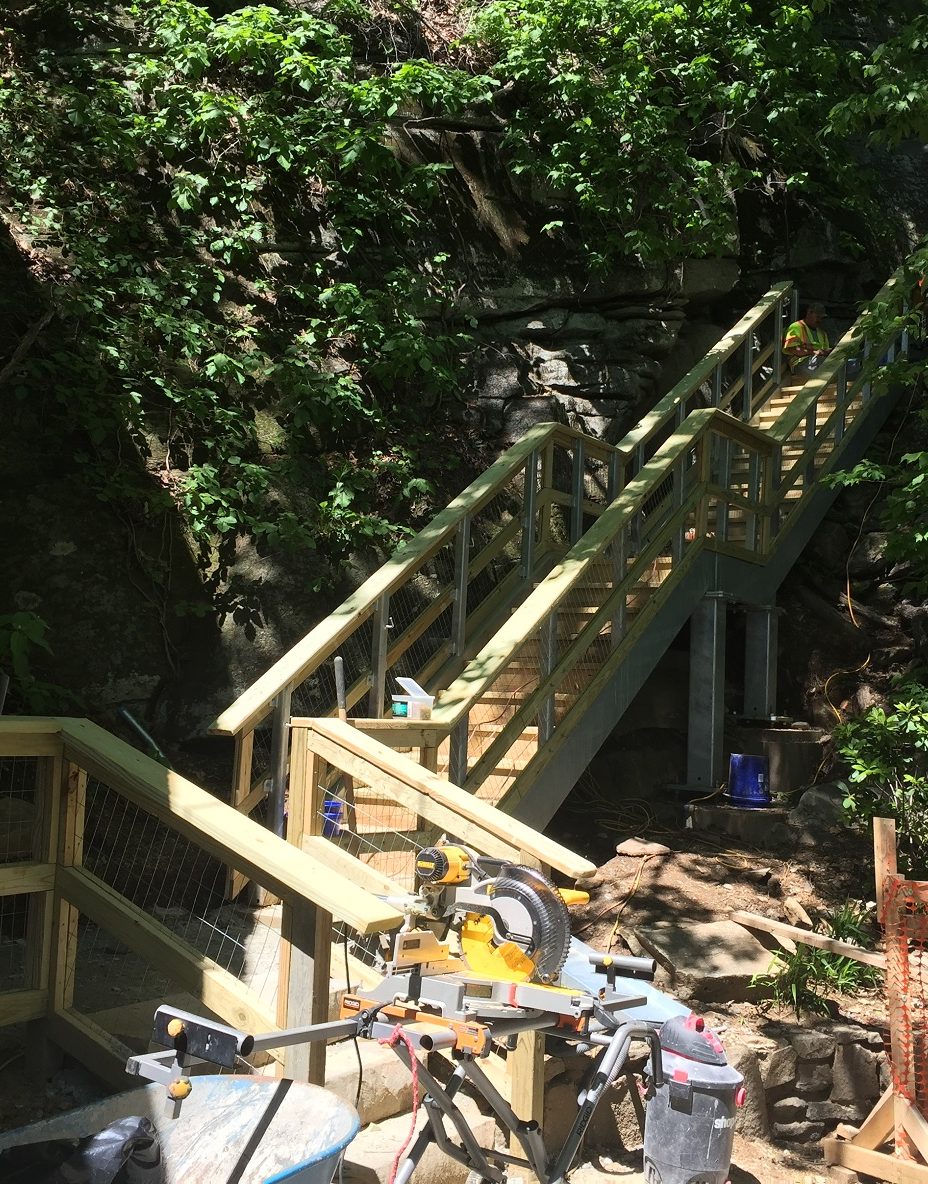 Hiking is definitely the way to go this season.  With our heavy rains, we've experienced a few setbacks on getting the Skyline Trail ready, but we do anticipate opening the trail sometime this season.
Watch for updates on all of these projects on our website, or better yet, come see the progress for yourself.  We're sorry about the inconvenience and appreciate your interest and understanding as these improvements are being made.